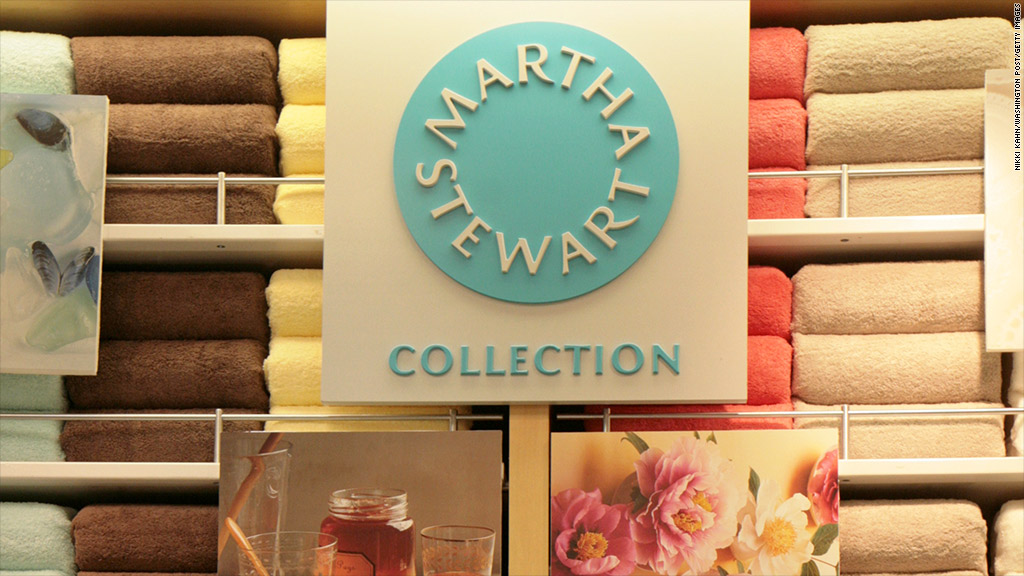 It's out of the department store and into the courtroom for Macy's, J.C. Penney and Martha Stewart.
The firms are facing off in a New York court Wednesday over claims by Macy's that Martha Stewart's company, Martha Stewart Living Omnimedia (MSO), violated a previous agreement with Macy's in entering into a new partnership with J.C. Penney. Stewart is the founder and non-executive chair of MSLO.
In December 2011, J C Penney Company Inc (JCP) and MSLO announced a deal to bring Martha Stewart "mini-stores" to J.C. Penney locations across the country. As part the agreement, J.C. Penney paid $38.5 million for a 16.6% stake in Stewart's company.
Macy's (M) filed lawsuits against the two companies last year claiming that their agreement violated a 2006 deal between Macy's and MSLO that Macy's says gave it "an exclusive license to manufacture and sell 'Martha Stewart'-branded products in certain exclusive product categories," including bedding and dinnerware.
"Our company has, in good faith, invested significant sums, taken risks and endured a period of disappointing results in order to re-build the Martha Stewart brand and grow it in important product categories," Macy's spokesman Jim Sluzewski said in an email. "JCP is trying to harvest the field planted and cultivated by Macy's."
Liz Micci, a spokeswoman for Stewart's firm, said Macy's "is attempting to make MSLO nothing more than their in-house designer, which we are not."
"MSLO has the right to design any product for anyone," she said.
J.C. Penney did not immediately respond to requests for comment.
The judge has set aside three weeks for the trial. Among the possible witnesses are Stewart, J.C. Penney CEO Ron Johnson and Macy's head Terry Lundgren.