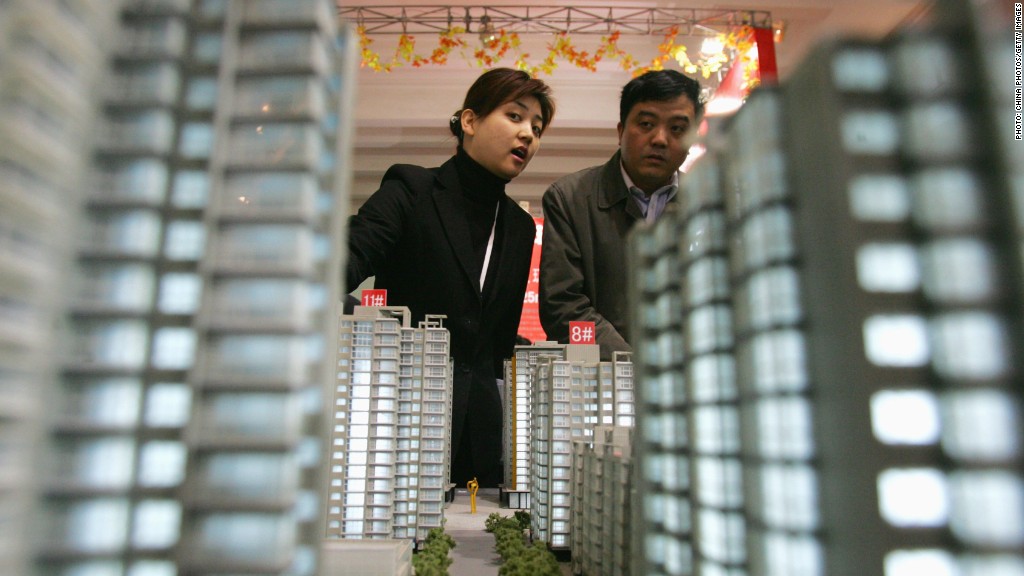 Property prices ticked up last month in many Chinese cities, raising the chances of further government action to cool the housing market.
Prices jumped in 54 of the 70 cities tracked by the government in January, according to data released Friday by the National Bureau of Statistics.
The average price change was an increase of 0.6%, the first year-on-year acceleration in 11 months. Compared to the previous month, prices rose 0.5%, which is the fastest rate of growth since January 2011, according to economists at Nomura.
China has gradually eased property ownership restrictions in recent decades, and its citizens have responded by pouring money into housing.
The resulting growth was so red-hot that many analysts feared a bubble was developing. But more recently, China's real estate market had slowed amid government efforts to rein in speculators and control prices.
The measures include higher down payments, tough qualifications for mortgages, residency requirements and limits on investment purchases.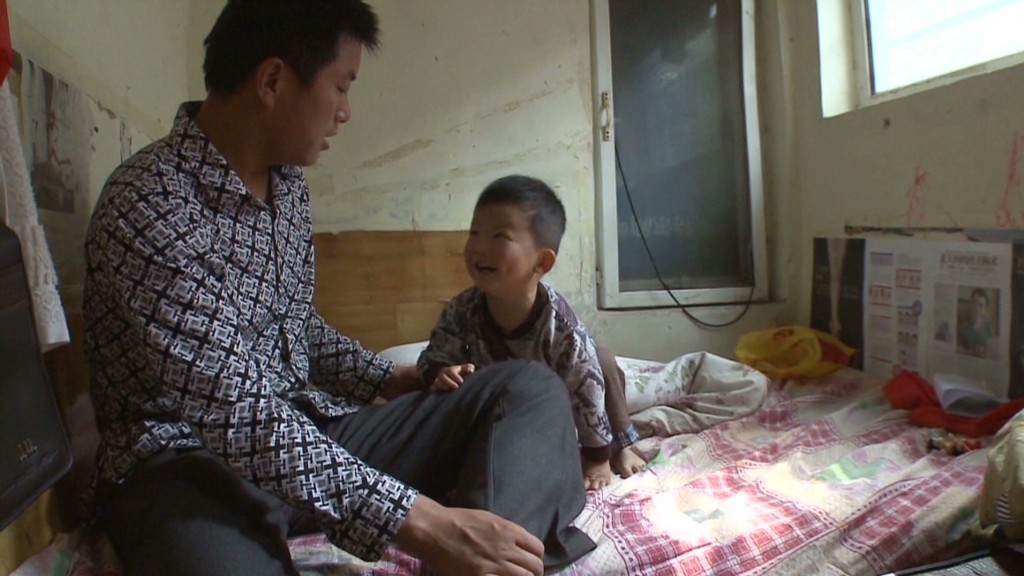 The slowdown spurred developers to offer discounts to unload their unsold inventory. Spooked by falling prices, would-be buyers stayed on the sidelines, and investors mourned declining valuations.
January's increase is likely attributable to looser monetary policies and an abundance of liquidity -- general stimulus measures taken by Beijing recently to combat a slowing economy.
But Beijing is still wary of rising property prices, and will likely respond with cooling measures.
"We believe the recent rise in property prices will pressure the government to tighten policies," economists at Nomura wrote Friday.
Chinese stocks: 'Not for the faint of heart'
And indeed, the government is already signaling some action.
China's State Council said Wednesday that cities where prices have "soared too fast" will be asked to "introduce timely curbing measures."
And in a bid to maintain supply, the council said it would guarantee land supplies for housing projects at no less than last year's level.