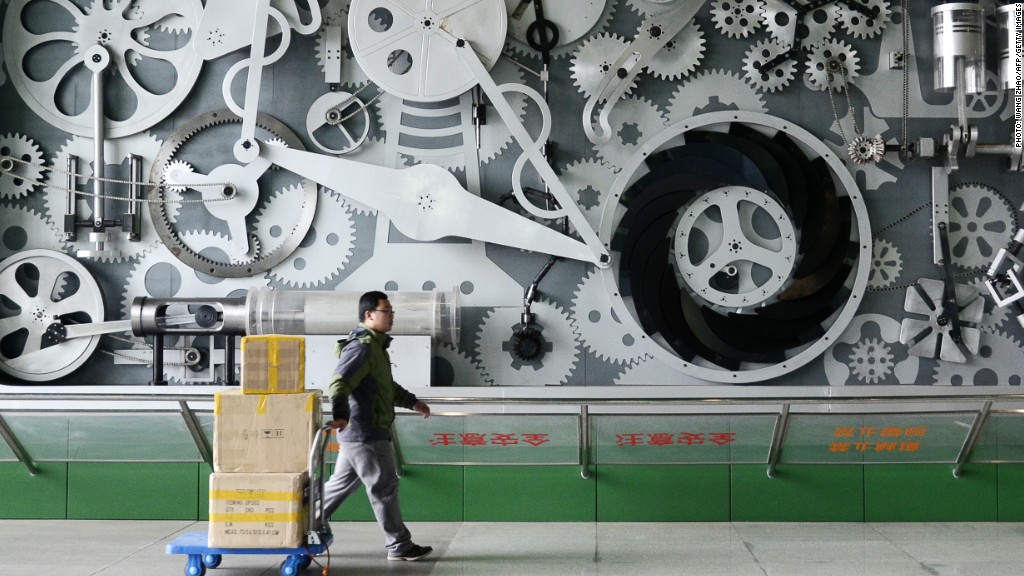 A key gauge of momentum in China's manufacturing sector fell unexpectedly in February, raising concerns about the strength of recovery in the world's second largest economy.
Global bank HSBC said its "flash" index of purchasing managers' sentiment fell to 50.4 in February from January's final reading of 52.3. Any reading above 50 signals expansion in the manufacturing sector.
The index, which had been on a winning streak, is now at a 4-month low. Still, economists are not ringing the alarm bells.
"The underlying strength of Chinese growth recovery remains intact, as indicated by the still expanding employment and the recent pick-up of credit growth," said Hongbin Qu, an economist at HSBC.
The timing of the Lunar New Year further complicates reading of the data.
Many Chinese factories shut down during the holiday as workers return to the countryside, a migration that can skew PMI readings.
Related: Scenes from China's annual migration
Not all of February's decline can be attributed to the holiday, according to economists at Nomura. Still, the government will likely wait for more data before making policy changes.
"We believe China's leaders will wait for the batch of macro data ... before making an assessment of economic conditions and deciding an appropriate policy stance," the economists wrote Monday.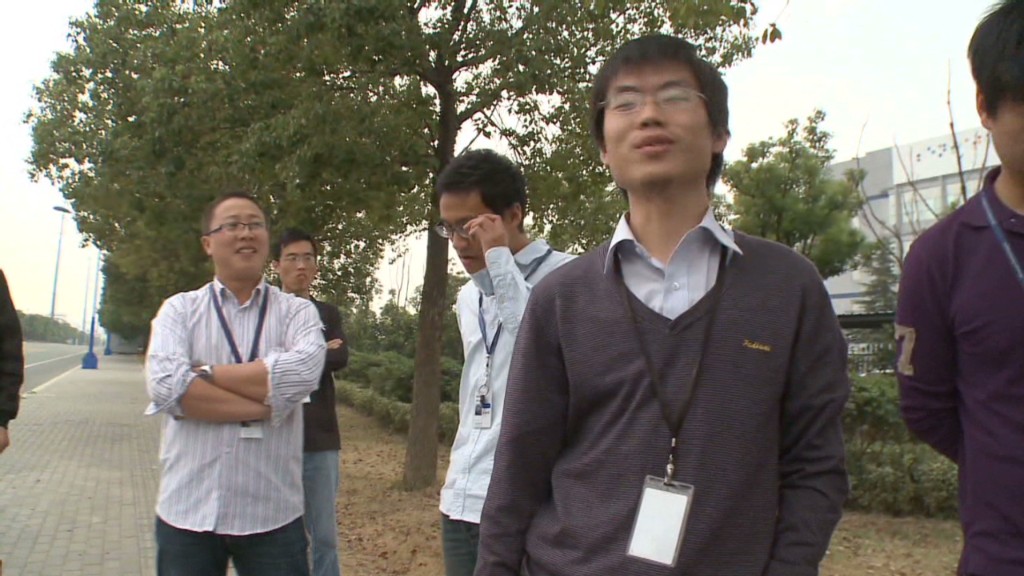 The fate of manufacturing in China is considered a barometer of the global economy due to the nation's role as a powerhouse exporter.
China's economy has grown at an average of around 10% a year for the past three decades, allowing the nation to rocket past competition to become the world's second-largest economy.
While the growth slowed in 2012 to 7.8%, that figure topped government targets and analyst expectations, signaling an exit to the slowdown that had worried economists.
HSBC's final reading of February purchasing managers' sentiment is due on March 1, as is the Chinese government's reading.