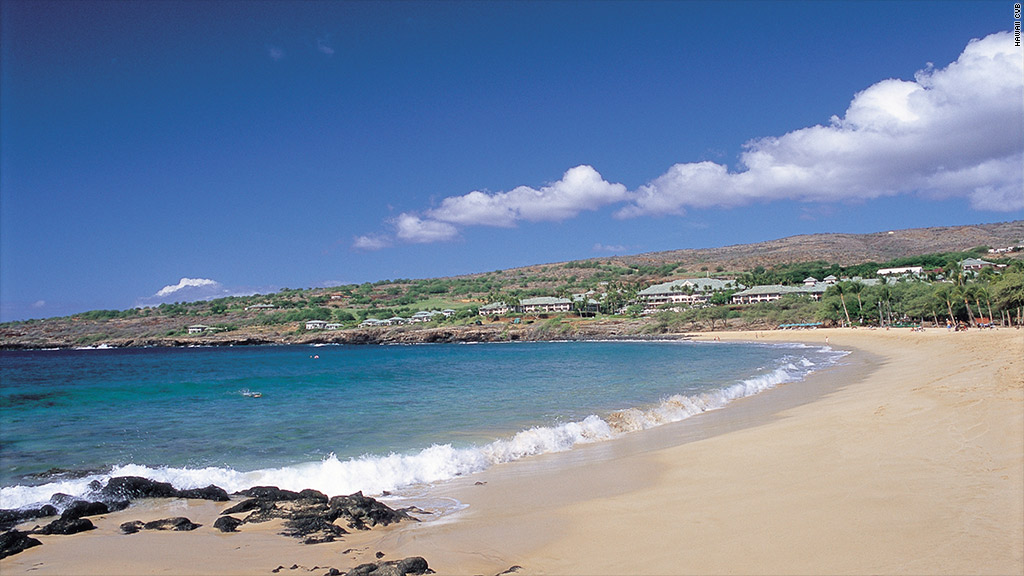 What's the point of owning your own Hawaiian island if you don't have your own airline to fly you there?
On Wednesday, Oracle (ORCL) Chief Executive Officer Larry Ellison locked up both. Having purchased most of the Hawaiian island Lana'i last year, Ellison completed the billionaire dream by purchasing Island Air, a regional airline serving the Hawaiian islands, for an undisclosed price.
"We understand the critical importance of transportation in an island state, and we will ensure that Island Air strengthens its role, capacity and service to the people of Hawaii," said Paul Marinelli, vice president of Lawrence Investments LCC, a firm owned by Ellison, in a press release.
Island Air President Les Murashige said the sale to Ellison is partly the result of restructuring that has occurred at the 245-employee airline over the past year.
The press release said there would be no initial staffing changes related to the sale
"You could say that Larry is the individual to keep Island Air in business and moving forward," said Island Air spokeswoman Nicole Fuertes, who declined to provide details on the airline's financial challenges.
Related: Oracle's Ellison buys Acme Packet
In June 2012, Ellison bought about 98% of the 140-square-mile Lana'i from Castle & Cooke, owned by David Murdock, a major investor in Dole Food Company (DOLE). At the time of the sale, Murdock said he would continue to live at his home on the island and planned to install an expensive wind farm project.
Related: Hawaii's no paradise for the mega-banks
Lana'i, the sixth largest island in Hawaii, once produced the majority of the world's pineapple supply. But in the 1980s, its primary industry shifted from agriculture to tourism. Now, the island has two luxury resorts, two golf courses, club houses, 88,000 acres of land and approximately 3,500 people.
Earlier this month, Ellison purchased Acme Packet (APKT), a networking equipment company.
CNN's Ben Brumfield assisted with this story.