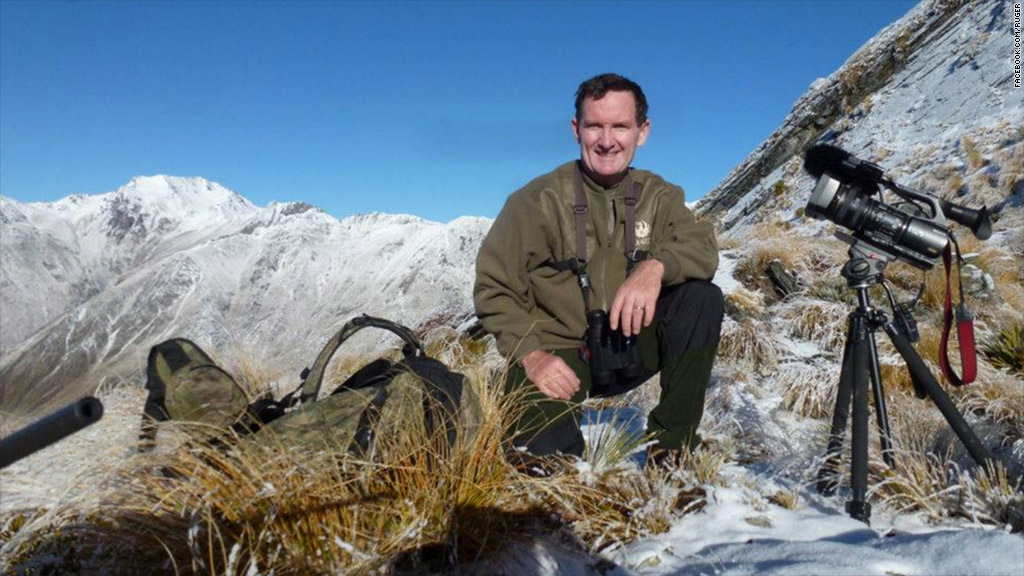 Sturm Ruger & Co. CEO Mike Fifer won't speculate about gun sales.
The man at the top of one of the nation's largest gun companies, who rarely speaks publicly, refused to answer several questions Thursday about the seemingly insatiable demand Americans have for guns.
"I know you want the best forward looking information you can get, but I'm just not going to give it to you," he told analysts during a conference call to discuss the company's latest financial results.
While he was unwilling to make projections, Fifer was happy to highlight Ruger's most recent sales and earnings.
Sales rose 52% in the fourth quarter, which translated to an 88% increase in earnings.
Fifer attributed the "unprecedented" results to Ruger's "exciting and innovative products," as well as the company's "lean methodologies."
But he also cited the overall increase in demand for guns, which he said was due to new shooters entering the ranks "and the current political environment" -- a reference to the renewed focus on gun laws in Washington.
Related: Obama's re-election drives gun sales
President Obama has made gun control a top priority since a lone gunman killed 20 children and six adults at Sandy Hook elementary school in Newtown, Conn., late last year. It was the latest in a string of mass shootings that have shocked the nation in recent years.
Fifer, a former Navy submarine officer, opened the call by saying the company was "deeply saddened" by the "horrible and tragic events" in Newtown, which is not far from Ruger's corporate offices in Southport, Conn.
"We have employees in Newtown and they have family and friends who were affected," he said. "Our hearts go out to the victims of this tragedy."
That said, the push to regulate guns has set off a frenzy of gun buying by Americans who fear stricter gun laws will inhibit their ability to buy guns.
Gun retailers have struggled to keep up with demand for firearms and ammunition as consumers rush to stockpile weapons that might be difficult to buy under stricter gun laws.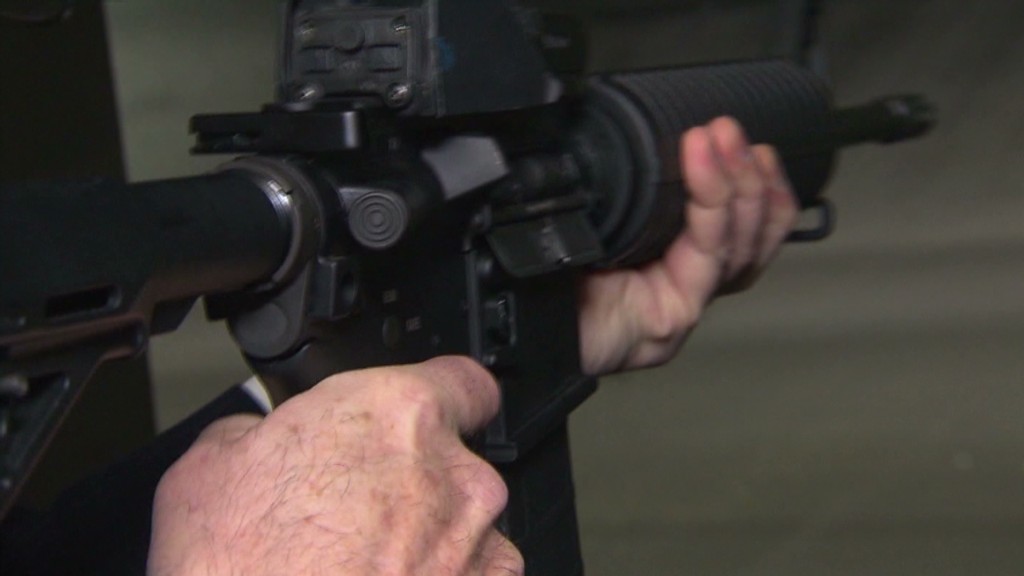 Semi-automatic rifles, like the Bushmaster AR-15 used in recent mass shootings, have been selling out.
Prices have surged as retailers cash in on the trend. But Ruger (RGR), which sells to wholesalers, does not have plans to hike prices, according to Fifer.
"Perhaps we have left some money on the table by not taking advantage of the demand," he said. Gun buyers have "long memories" and those retailers who are "gouging" consumers will ultimately pay the price, he said.
Unlike other privately held gun companies, Ruger is not a big player in the assault rifle market.
The company's version of the AR-15, the SR-556, has not increased as a portion of Ruger's overall rifle sales, said Fifer.
Related: Gun industry thrives in face of ban proposal
That's partly because Ruger has had trouble obtaining certain parts for the SR-556.
"In this environment, where you have limited number of suppliers providing similar parts to all manufactures of this kind of gun, we're probably last in line to increase volume on this type of line," said Fifer.
In any case, Fifer did not seem too concerned about Ruger's share of the assault rifle market.
"I think the vast majority of Americans who like AR guns haven't even heard of Ruger," he said.
After a slowdown in late 2010, Ruger has been riding a wave of growing demand for guns in the United States.
In 2012, Ruger increased production by 52% and invested $27 million into the company's facilities.
Ruger will not be able to replenish its inventories until demand slows down, said Fifer. "We're basically selling everything we make," he said.
The explosion in gun buying could continue as first-time gun buyers who are concerned about personal safety develop into enthusiasts who own multiple weapons.
"At least some portion, we don't know how much, will go beyond that first self-defense gun and will realize how much fun it is, and start acquiring additional firearms," said Fifer.