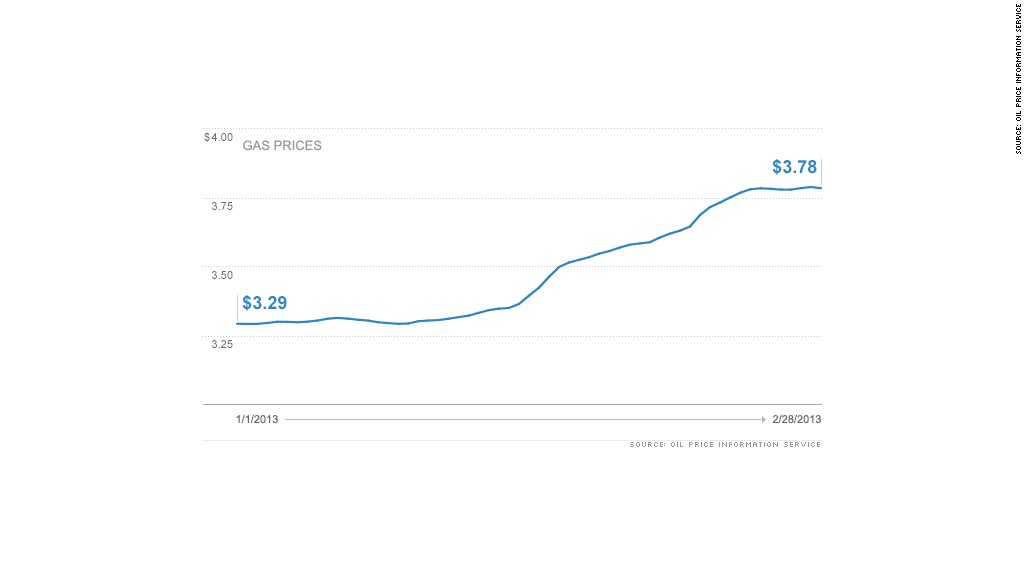 Gas prices rose 10% this month, making it the worst February on record, but drivers can expect relief up ahead.
The national average for a gallon of regular gasoline was $3.78 on Thursday, according to AAA, down about half a cent from the day before. But it was only the fourth day this month that prices declined, and gas is nearly 50 cents more expensive than it was at the beginning of the year.
"Gas prices increased at a dramatically faster pace than expected in February," said Avery Ash, AAA spokesman. "Motorists unfortunately are paying more for gasoline than ever at this time of year."
Major maintenance work at many of the nation's refineries limited capacity and was responsible for much of February's increase, according to Tom Kloza, chief oil analyst at the Oil Price Information Service, which compiles price information for AAA.
Kloza said the maintenance was necessary in order for the refineries to handle different grades of shale oil now being produced in North America. February's demand for gasoline is typically lighter than later in the year, which made the timing ideal for the upgrades. But it meant that the pain of higher prices came earlier than normal.
Related: Check gas prices in your state
The recent run-up is especially painful because gas prices were already higher than usual. The average price of $3.60 a gallon in 2012 was a record high for a year.
But as the refinery work is completed, the capacity will start to rise again. Experts are therefore expecting a slow but steady fall in prices in the weeks ahead.
Related: Gas prices take bigger bite of Americans' income
"Current prices are unsustainable," said Richard Soultanian, co-president of NUS Consulting, an energy management firm. "I don't think crude will remain this high, and demand for gas has been pretty sluggish." He predicts average prices in the low $3 range in four to six weeks.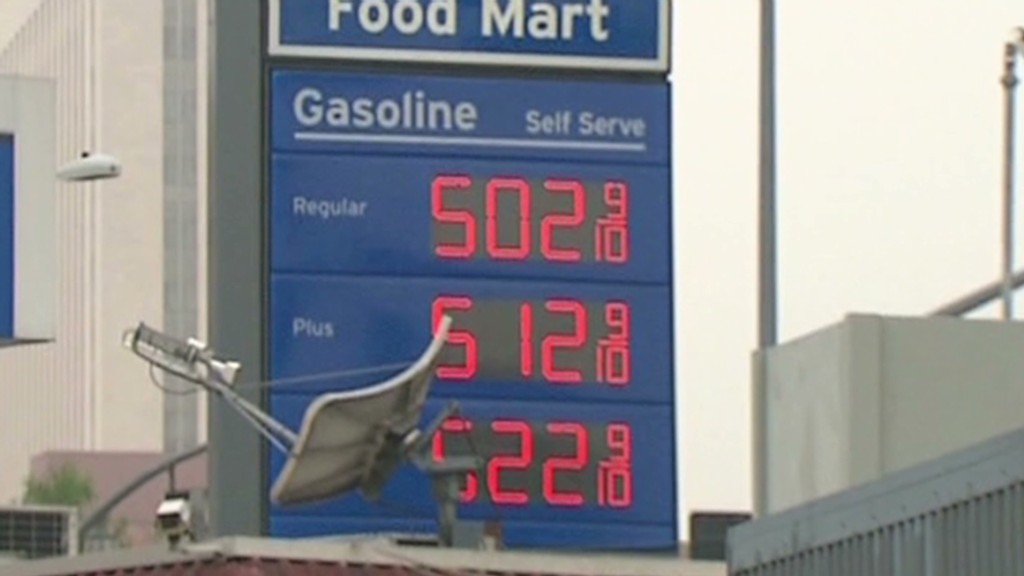 Soultanian said a spike in the second half of the year is possible. Gas is typically more expensive in the summer due to environmental regulations that require more expensive blends of gasoline. People also tend to drive more in the summer, which can send prices higher. The risk of hurricanes can also impact capacity.
But even with all of those potential factors, North American production of crude oil has been increasing, which should ease the seasonal upward pressure.
"We're producing more crude than we produced in 20 years. There's a lot of crude out there," Soultanian said.