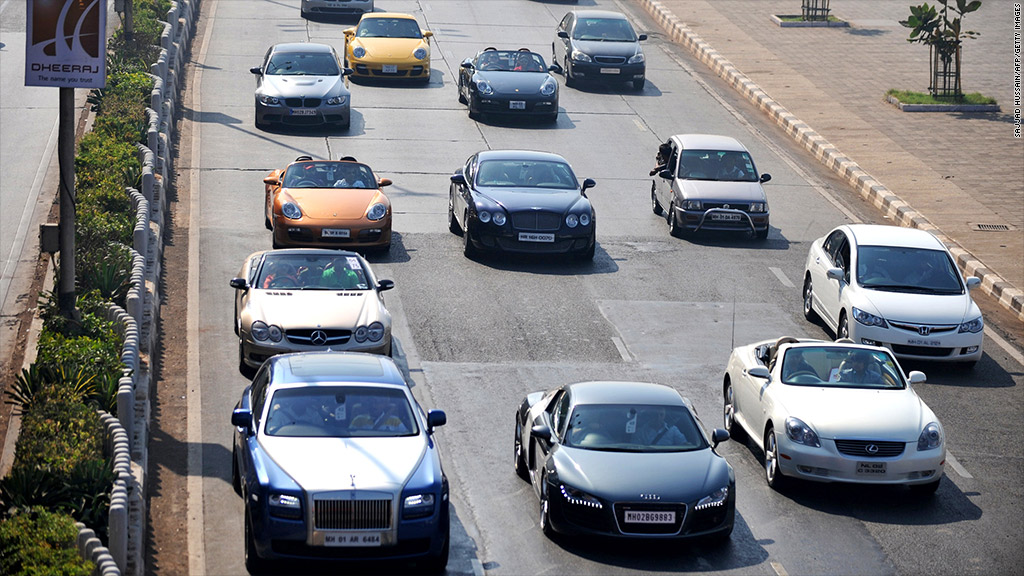 India unveiled plans to increase taxes on the rich and luxury cars in a bid to increase revenue as a slowdown in growth makes it harder for Asia's third largest economy to plug a yawning budget deficit.
Finance Minister P. Chidambaram said he had no choice but to impose a 10% tax surcharge for one year on taxable income of more than 10 million rupees, or about $186,000. Some 42,800 taxpayers would be affected, he said.
"When I need to raise resources, who can I go to except those who are relatively well placed in society?" he said in a speech to parliament Wednesday.
Chidambaram doubled an existing surcharge on some domestic firms to 10%. Foreign companies that already pay a higher corporate tax rate will face a new surcharge of 5%, up from 2% at present.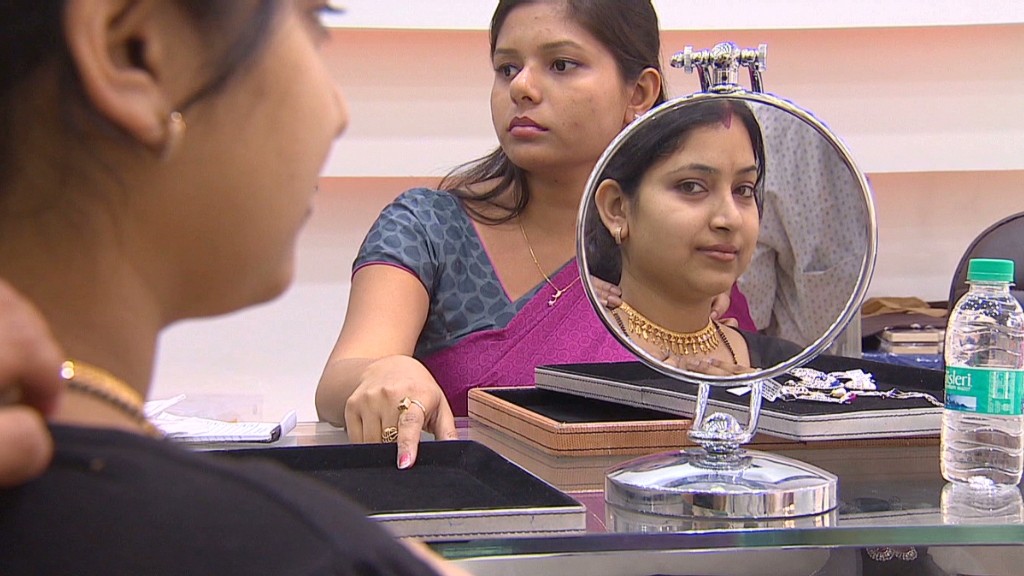 Duties on sports utility vehicles, yachts, expensive motorcycles and luxury cars will also rise as part of India's drive to cut its budget deficit to 4.8% in 2013-14 from 5.2%. The move is also aimed at staving off downgrades by credit rating agencies.
Related: India's new craving for luxury chocolates
The rating agency Fitch, which has a negative outlook on India's debt rating, said it was encouraged by the country's emphasis on tax increases rather than spending cuts.
Despite the thumbs up from Fitch, tax increases usually lead consumers to pull back, especially during a slowdown.
Government data showed the economy grew by 4.5% in the third quarter from a year earlier, down from 5.3% in the second quarter. It was much weaker than economists had forecast. Fiscal tightening and weaker exports were partly to blame.
"It underlines the difficulty the government will face in reducing the deficit without slowing the expected recovery," noted Aninda Mitra at Capital Economics.
On Wednesday, India forecast growth of between 6.1% and 6.7% in 2013-14.
Related: India's economy grows at slowest rate in decade
Following a slowdown triggered by the global financial crisis in 2008-09, the Indian economy responded strongly to fiscal and monetary stimulus and achieved growth of 8.6% and 9.3% between 2009 and 2011. But last year, growth slowed down to 6.2%, in part because of weaker expansion in agriculture and industry.
Chidambaram said India was planning to raise $1 trillion for infrastructure investment and expected the private sector to provide nearly half that investment.
-- CNNMoney's Mark Thompson contributed to this article