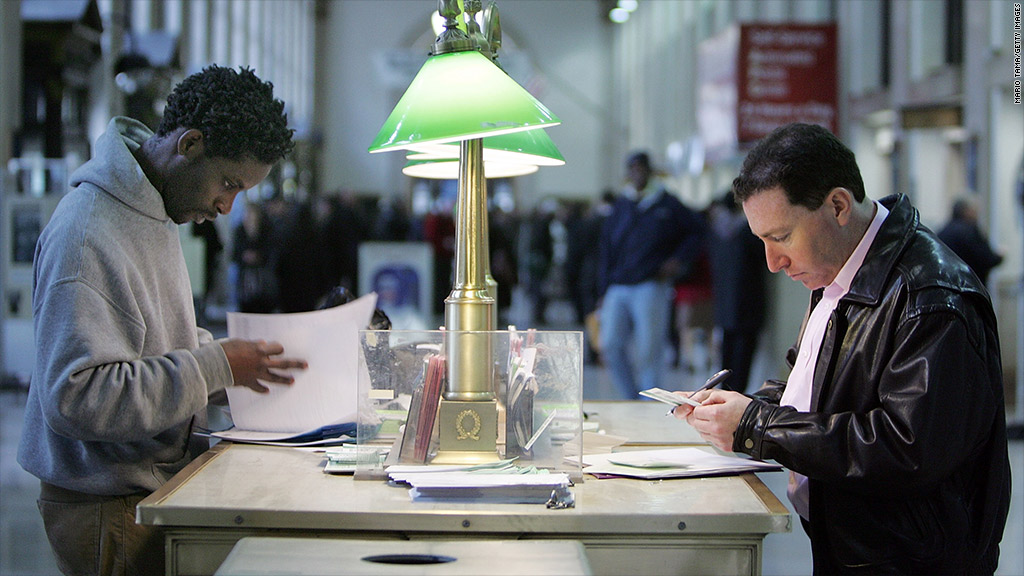 The Internal Revenue Service will wait until the end of tax season to furlough its employees.
IRS acting Commissioner Steven Miller told employees Thursday that they will have to stay home without pay for between 5 and 7 days this year, but not until the beginning of the summer.
"We expect that every one of us would take no more than one furlough day per pay period, beginning sometime in the summer, after the filing season ends," Miller wrote in an internal memo to employees obtained by CNNMoney.
The deadline for filing income taxes is April 15. By delaying furloughs until the summer, the IRS is ensuring it has enough workers to analyze and process tax returns and refunds for taxpayers in a timely fashion.
On Friday, $85 billion worth of federal budget cuts will kick in and dozens of agencies -- from the Federal Bureau of Investigation to the Pentagon -- will be forced to furlough workers to save money.
For taxpayers, the news that the IRS will be staffed through the summer should come as a relief. Earlier this month, Treasury Department Acting Director Neal Wolin had warned in a letter to the Senate that the impending furloughs would mean the IRS would be forced to complete fewer tax return reviews.
Related: Why Washington can't cut wasteful spending
Not everything is smooth sailing though at the IRS, which currently has a hiring freeze in place. The agency will continue to cut costs for travel, training, facilities and supplies, Miller said in the memo.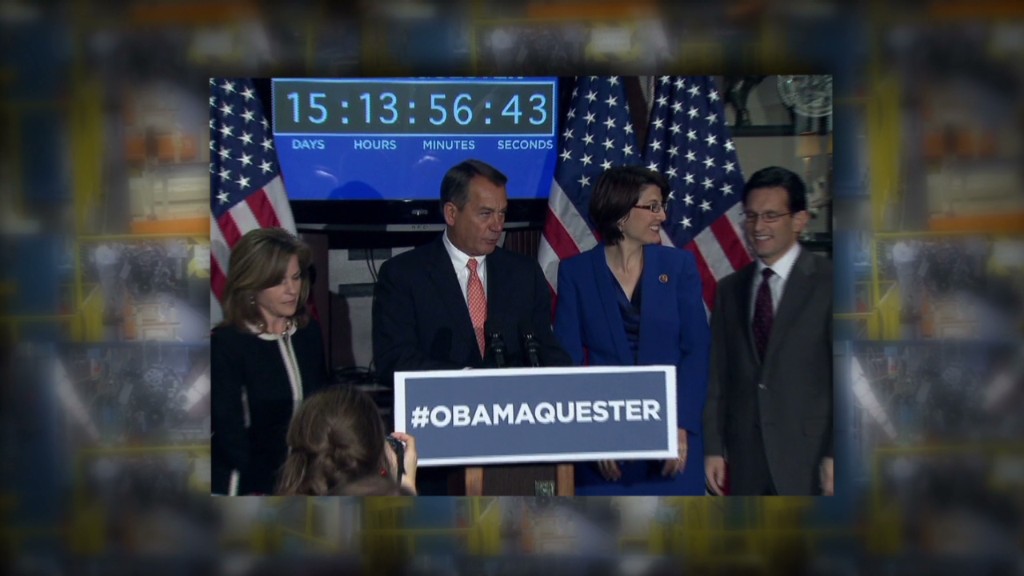 "None of these developments is good for the agency, for employees or for taxpayers," said Colleen Kelley, president of the National Treasury Employees Union.
Kelley said the union is on the verge of starting bargaining talks with the IRS to work out the details of the furloughs.