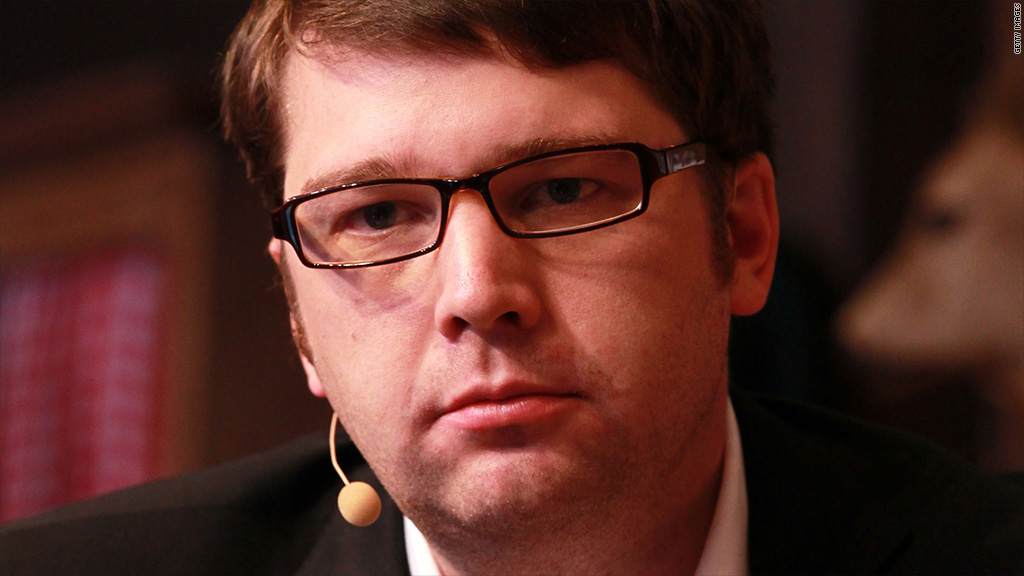 When disgraced CEOs are fired from major companies, they typically get a few million dollars in cash or stock to cushion the blow. Groupon's Andrew Mason will take home a severance package of $378.36.
Mason, Groupon's 32-year-old co-founder, announced his departure on Thursday in typically blunt fashion: "I was fired today," he wrote in a staff memo that he released publicly. Groupon's (GRPN) IPO filing details his employment agreement, which calls for Groupon to keep paying his salary for six months after he leaves the company. (His health care and other benefits also continue for 180 days.)
Because Mason was making only $756.72 per year, that doesn't amount to much.
It's become common for tech executives who run companies they founded -- including Facebook's (FB) Mark Zuckerberg and Google's (GOOG) Larry Page -- to take a $1 cash salary, since they already have a fortune in company stock.
Mason made a $180,000 base salary in 2010, but regulatory documents show that he asked the board to slash his salary in 2011, the most recent year for which his salary information is available. (It's unclear why the famously quirky Mason chose the strangely precise figure of $756.72.)
He won't be leaving as a pauper, though. Mason holds nearly 47 million shares of Groupon, worth about $213 million at Thursday's closing price.
Mason cashed out Groupon shares twice before the company's IPO, netting around $28 million, but hasn't sold any of his stake since the company went public in November 2011.
His fellow co-founder, Groupon executive chairman Eric Lefkofsky -- who provided the company's start-up cash and got the biggest chunk of its equity -- dwarfs Mason in the stock-sale game. Lefkosky made $382 million selling off Groupon shares before the company went public, at prices as high as $15.79 per share.
Groupon went public at $20 per share, but its value plunged rapidly. Shares ended trading Thursday at $4.53.