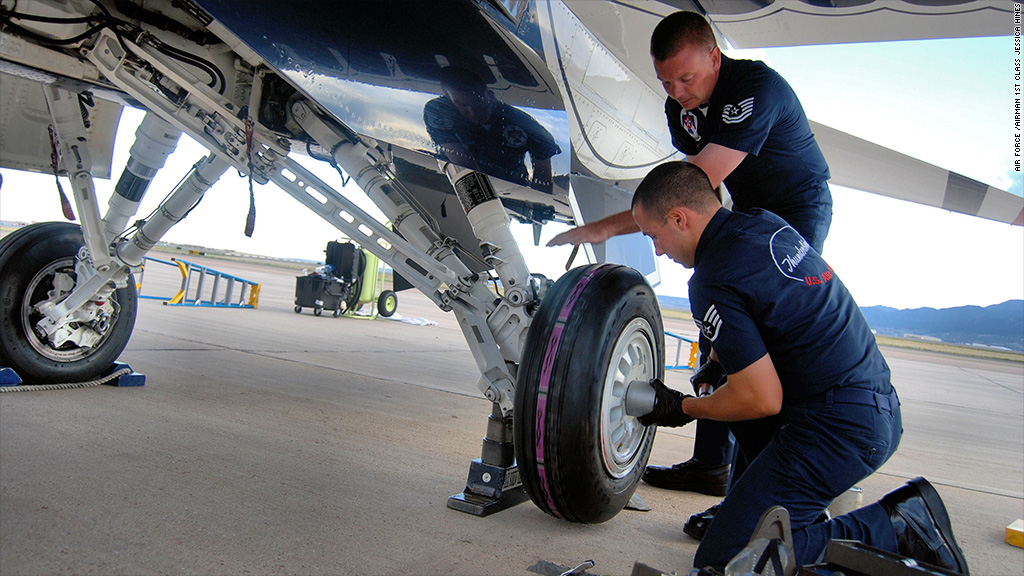 As Washington begins automatic spending cuts, small businesses in the military town of Colorado Springs say they have been losing government business for months.
The general uncertainty facing federal agencies has trickled down to the companies that rely on federal contracts.
"Small businesses are telling us that their government contracts are either frozen, not being renewed or canceled in anticipation of budget cuts," said Kelly Manning, state director of the Colorado Small Business Development Center network.
Related: Obama signs order triggering spending cuts
Colorado Springs is dominated by military installations. These include Fort Carson -- the third-largest army base in the country -- Peterson Air Force Base and the United States Air Force Academy.
About half of the area's nearly 20,000 small businesses are subcontractors, contractors or vendors that work on military and other federal and state contracts.
Shelley Pearson's company, American Wiping Rags, is one of them. Her small business makes disposable cotton rags. Peterson has been her customer for the last six years.
"They use our rags in airplanes and hangars," she said. Business to Peterson and other government orders account for about 20% of her business.
She typically supplies 400 pounds of rags, two or three times a year, to the Air Force base.
But she hasn't got a new order from Peterson in more than five months. "I spoke with their purchasing agent a month ago about an order. I usually get the order in three weeks after a call," she said.
Pearson, whose company has three employees and makes about $90,000 a year in sales, said she can't wait much longer before her business starts hurting. So she's thinking about looking for new private sector customers.
Another area small business, Navsys Corporation, is also on pins and needles. The firm makes GPS systems and other navigation and communication systems for military and commercial use.
Related: When spending cuts will kick in
About 60% of Navsys' business comes from Department of Defense contracts, said Alison Brown, founder and CEO of Navsys. The company logs $3 million in annual sales and has 25 employees.
"We normally get a few small government contracts every year. These contracts are our bread and butter. Since last year, we're just not being awarded contracts," said Brown.
By May, Navsys should finish work on any ongoing contracts. "After that it will really hurt us if we don't get new government work," she said.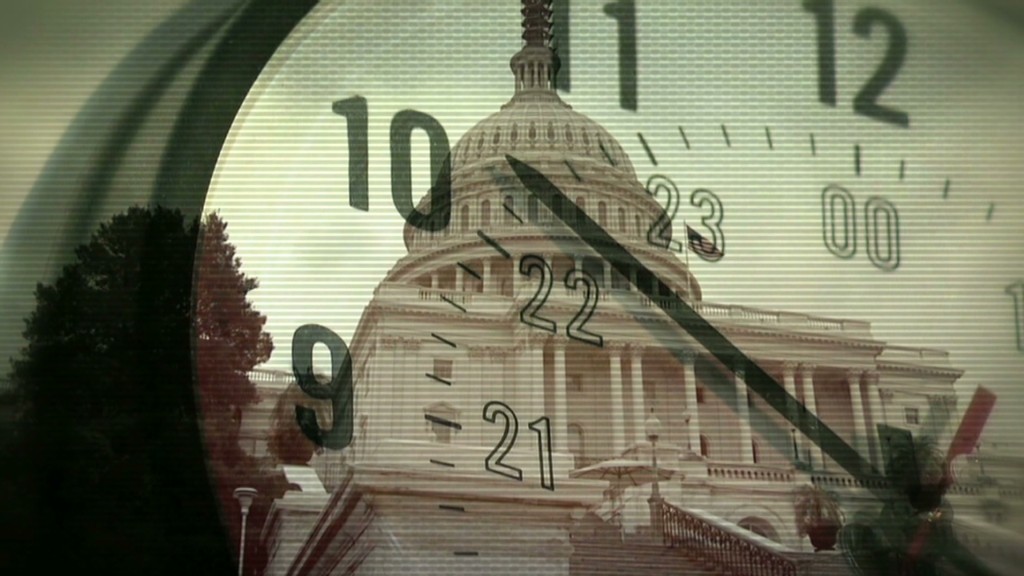 Like Pearson, Brown is trying to mitigate the risk by diversifying the business to commercial clients.
Andrew Merritt, chief defense industry officer with the Colorado Springs Regional Business Alliance, said businesses are adjusting in other ways, too. "In some cases, they've had to let people go, he said.
But lack of new contracts isn't the only threat facing local businesses, he said. Civilian workers who get furloughed because of budget cuts will have less money to spend.
"Furloughed individuals will see a pay cut. They may decide to delay buying a car, a house. They might not go to the movies or restaurants as much. This will also hurt our businesses," he said.