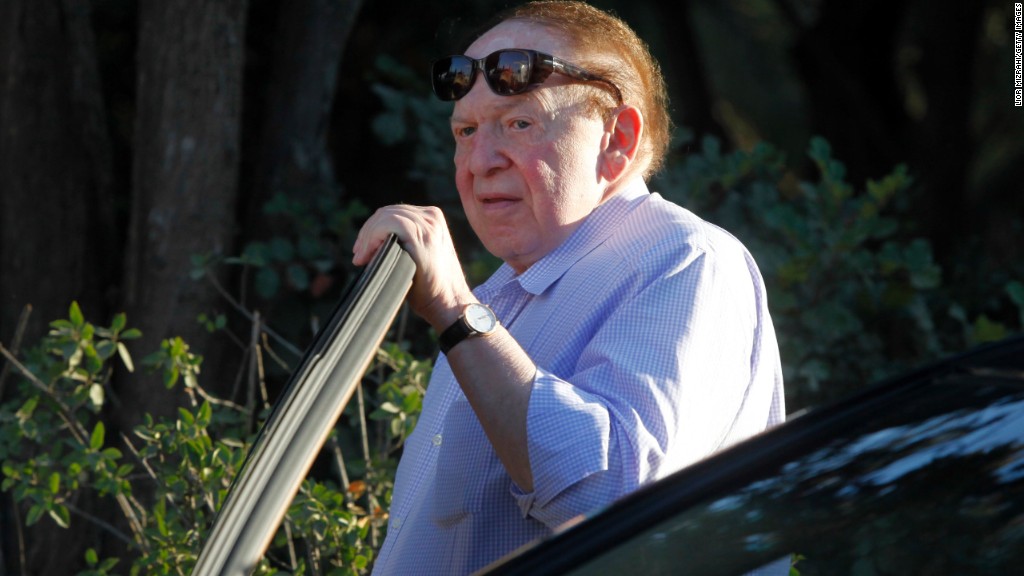 Las Vegas Sands said it "likely" violated the federal Foreign Corrupt Practices Act, which prohibits American companies from bribing foreign officials.
The Las Vegas Sands Corp (LVS)., run by controversial Republican party donor Sheldon Adelson, admitted in a regulatory filing Friday that the company was under investigation from the Department of Justice and the Securities & Exchange Commission for violating the international bribery law.
"There were likely violations of the books and records and internal controls provisions of the FCPA," the company said in its annual report.
Related: Wal-Mart expands foreign corruption probe
The company said it believed the SEC investigation stemmed from a lawsuit filed in 2010 in Nevada by Steven Jacobs, the former CEO of its Chinese subsidiary, who is seeking unspecified damages.
Sands CEO Adelson is widely known as one of the largest contributors to the Republican party. He bankrolled a number of political campaigns in 2012, donating an estimated $30 million to Republican presidential nominee Mitt Romney and about $20 million to Winning Our Future, a super PAC with ties to former House speaker and presidential candidate Newt Gingrich.