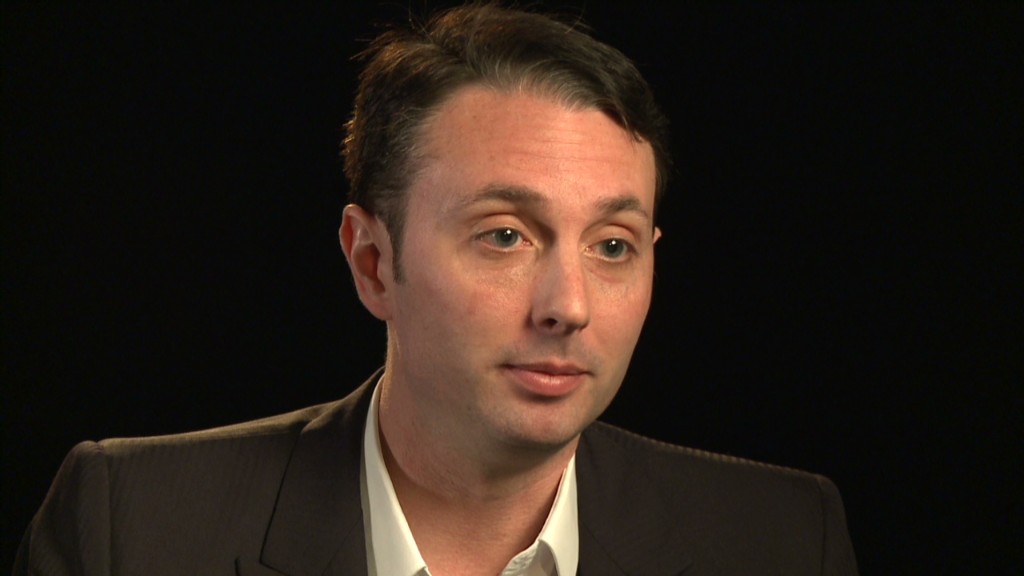 Just a few years ago, Laurence Curtis Ward spent his days trading millions of shares of stock for a well-known desk in midtown Manhattan. He made six figures and lived in a luxury apartment overlooking Central Park.
But that trading desk was part of Bernard Madoff Investment Securities. And when Madoff went down in 2008, so did Ward's career.
"I realized that there was a good chance that professionally I was in a really deep hole," Ward said.
After 8 years working as a portfolio manager for the legitimate side of Madoff's business, Ward found himself out of a job -- and with a big stain on his resume.
Ward claims he knew nothing about Madoff's Ponzi scheme. He worked on the 19th floor of the now infamous Lipstick Building in Manhattan with a few dozen other traders. He didn't work directly with private investors, but instead made trades on behalf of the firm.
Bernie's son Mark -- who disclosed the Ponzi scheme to the SEC and later committed suicide -- was Ward's boss.
It was on the 17th floor, which Ward said he visited only a few times, where Bernie Madoff was supposed to be investing customer assets for a fee. Of course, now we know he was simply stealing their money.
Ward says he never saw the statements that Madoff sent clients, which consistently listed double-digit returns. If he had, he says he would have known something was off.
"I could have probably recognized right away that it was erroneous and fraudulent," he said. "But unfortunately, in my position, I was never given access to that type of thing."
Related: Banks fined for Libor rigging
With a crook's name on his resume, Ward found it difficult to land a new job. He says he's looked extensively in the financial industry, applying to over a hundred jobs and going on about 25 interviews in the last few years. He claims to have cast a wide net, exploring positions in retail and at Starbucks -- and even had a short, futile stint in real estate.
But after leaving Madoff, Ward felt an "overwhelming desire to be absolutely honest and straightforward. [And] real estate brokerage is a tricky business."
Ward's not sure if his struggles are due to the Madoff name or the poor economy ... or both.
"Businesspeople like what I brought to the table, but the HR people took a look at it and said, 'You know, there's a lot of qualified candidates out there, why would we take a risk on a guy who worked at Madoff and might go to jail?'," he said.
Related: Wall Street bonuses rise as jobs decline
Four years after Madoff Investment Securities collapsed, Ward is living in a studio apartment in Queens. "There's no such thing as a bad job to me right now," he insists, but also believes he still has a lot to offer the financial industry.
"Maybe I was not as open-minded as I should have been at first," he said. "So if I could do it over again, I certainly would have been much, much more proactive."
For more on Ward's story, watch the full video.
CNN's Zain Asher contributed to this report.