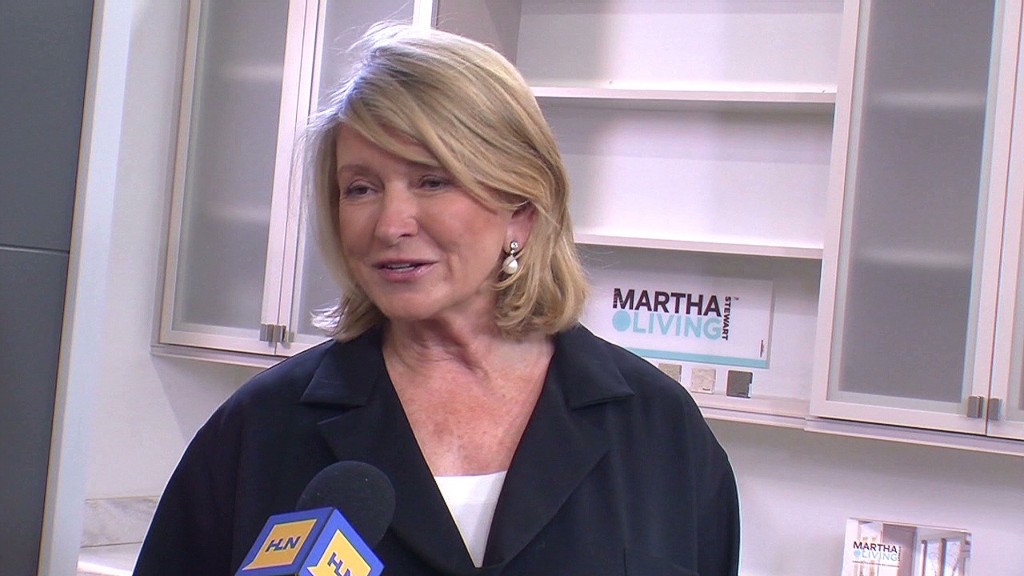 Martha Stewart is back in court.
On Tuesday, the baking and home decorating diva appeared in the New York State Supreme court to defend her decision to sign a deal with J.C. Penney even though she already had a contract with rival department store Macy's.
"We thought, and I hope rightly so, that we were allowed to do such a thing," said Stewart, dressed in a camel brown skirt and matching vest.
When asked whether people really buy or need two enamel casserole dishes at opposite ends of the mall, Stewart replied: "They might have two houses."
Macy's (M) and J.C. Penney (JCP) are duking it out in court over whether they can both carry Martha Stewart-branded home goods in their stores.
Related: More people look for love at Wal-Mart
The fight dates back to December 2011, when J.C. Penney bought a 16.6% stake in Martha Stewart Living Omnimedi. (MSO) The deal was meant to create Martha Stewart "mini-stores" within Penney locations nationwide. As part the agreement, J.C. Penney paid $38.5 million for its stake.
But Macy's already had a partnership with Martha Stewart Living to manufacture, market and sell its line.
Macy's fired back by filing lawsuits against both companies. The retailer claimed its own 2006 agreement with MSLO gave it an exclusive license to manufacture and sell certain Stewart-branded products, including bedding and dinnerware.
"Our company has, in good faith, invested significant sums, taken risks and endured a period of disappointing results in order to rebuild the Martha Stewart brand and grow it in important product categories," Macy's spokesman Jim Sluzewski said in an email. "JCP is trying to harvest the field planted and cultivated by Macy's."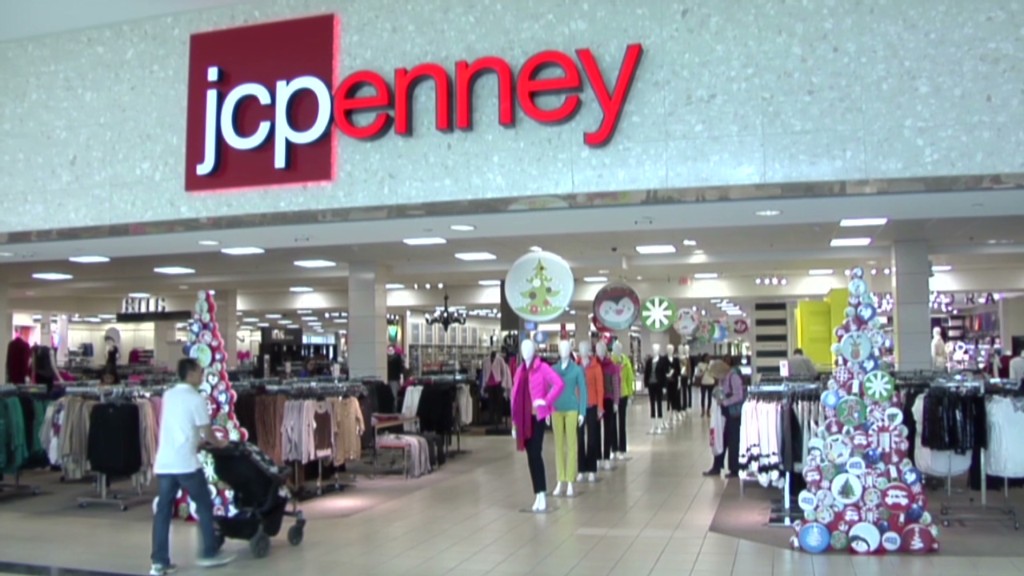 Macy's CEO Terry Lundgren took the stand last week to say that he was shocked when he learned about Stewart's deal with his competitor.
"I was literally sick to my stomach," he told the court. He said that at the time, he had thought of her as a friend. He hasn't spoken to her since.
But though the river of hurt seems to run deep between the two, Lundgren said that Macy's has no plans to replace the brand in stores and plans to continue highlighting it. Eight years ago, Stewart served five months in a prison camp for women in Alderson, W. Va., after she was convicted in 2004 on criminal charges of obstructing justice and lying to government investigators during an insider-trading probe into the 2001 sale of ImClone Systems stock she owned.
Meanwhile, J.C. Penney CEO Ron Johnson has been working to turn J.C. Penney around ever since he came on board from Apple (AAPL) in 2011. The turnaround hasn't gone that well so far. Shares have fallen nearly 50% over the past year amid steep losses.