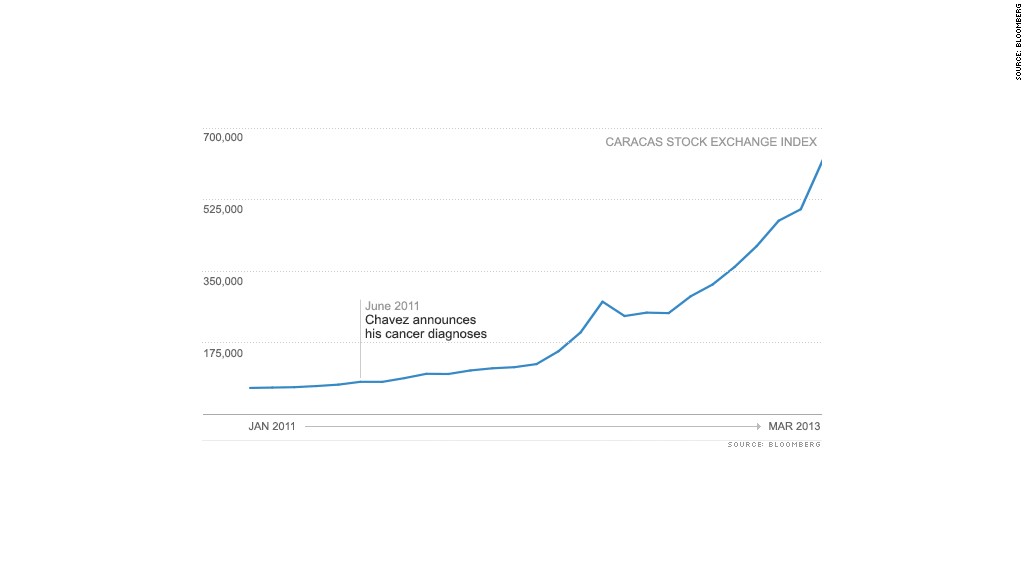 The Venezuelan stock market surged 300% last year, making it the world's best performer. And so far this year, it's gained another 30%.
But all that may come to a halt, or at least a slowdown, following the death of Venezuelan President Hugo Chavez.
"To state the obvious, the political backdrop remain unsettled," said Win Thin, global head of emerging market currency strategy at Brown Brothers Harriman. He urged "caution against investors getting overly bullish on Venezuela after the demise of Chavez."
The Caracas stock exchange has been on a tear ever since the late Chavez first announced his cancer diagnoses in June 2011. As his health deteriorated, Venezuelan stocks kept moving higher.
The biggest advance came early last year, as investors anticipated Chavez would step down from the post he had held since 1999 for cancer treatment. The market got another big boost last fall, as it appeared less and less likely that Chavez would win re-election.
Related: Chavez's death won't spur new Venezuela oil drilling
While Chavez's death is a "game changer in Venezuelan politics and...creates a power vacuum that will be hard to fill," the most likely scenario is that incumbent Vice President Nicolas Maduro will win the upcoming election, giving continuity to Chavez's political movement, said Diego Moya-Ocampos, Latin America analyst at IHS Global Insight.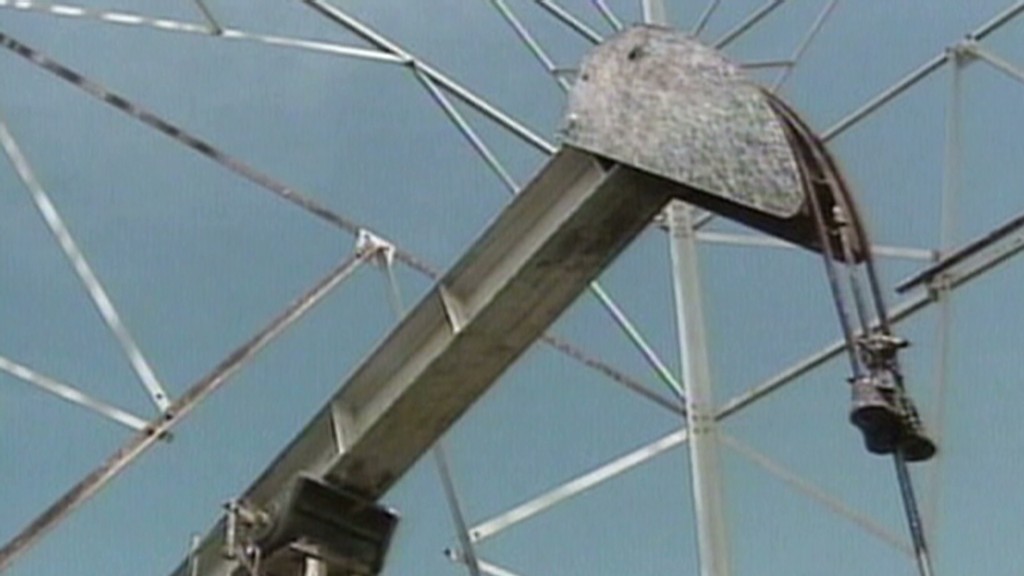 The future of the Venezuelan stock market may be up for debate, but one thing is still certain: for foreign investors, the market is essentially "uninvestable," according to Asha Mehta, portfolio manager at Acadian Asset Management, due limited access, low liquidity, a slim number of publicly traded stocks and the government's lack of support for free enterprise.