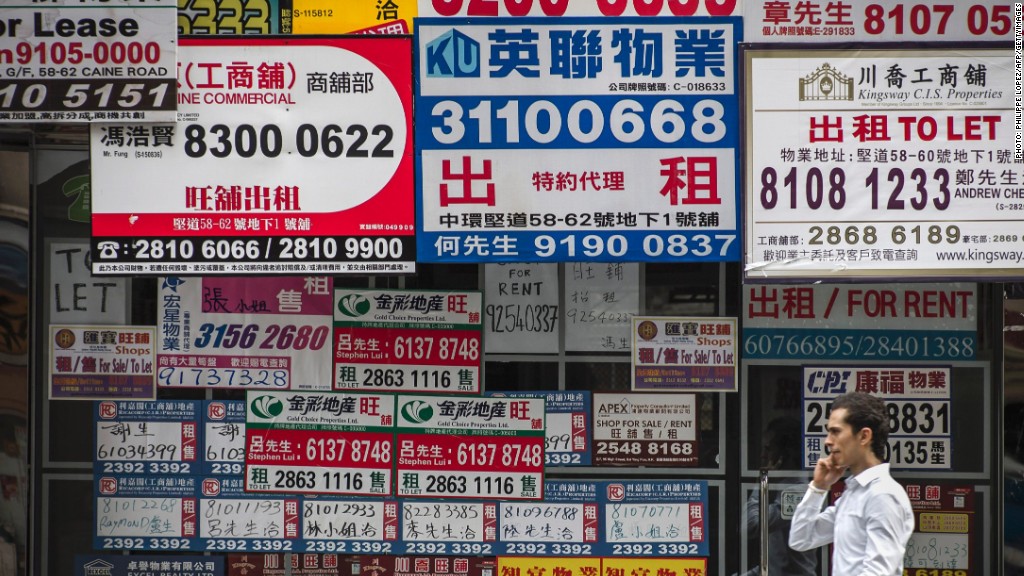 Would you pay hundreds of thousands of dollars for a parking space? How about $113,000 for a roof? A hotel room in the boonies for $424,000?
Virtually every piece of privately-owned concrete is up for grabs in Hong Kong as the city's overheated property market continues to swell, driven by low interest rates, limited supply and waves of cash from mainland China.
Prices for residential property in Hong Kong have more than doubled since hitting a recession-era low in December 2008, according to brokerage CLSA.
The sharp increase has sparked fears of an asset bubble. In December, the International Monetary Fund warned of the possibility of a "sharp price correction" in the market.
The government tried to cool the market in October, but prices have continued to edge higher. The government action may also have unnerved some investors, who pushed into less regulated alternative property investments like parking spaces and roof decks.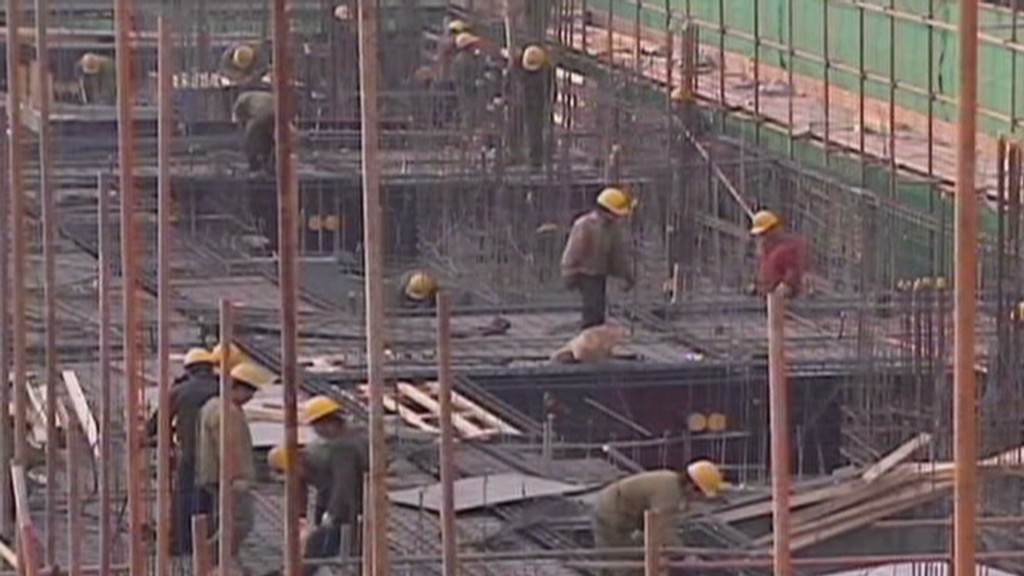 Now Hong Kong is clamping down on some of the quirkier trends that have popped up in the city's distorted property market, announcing a series of measures that include higher taxes and tighter mortgage requirements on specialized transactions.
The crackdown includes tighter regulations on the sale of parking spots, which can demand hundreds of thousands of dollars each if the location is right.
Related story: Global warming is about to remake worldwide shipping
Jacinto Tong runs a large property investment company in Hong Kong, and has 300 parking spaces in his portfolio. Tong doesn't re-sell his spaces, but he does rent them out. He says the business is not for everyone.
"If you buy a car parking space for investment, this is something strange," Tong said.
Hong Kong investor Ka-Kwun Pang has taken a different route, snapping up one of 360 suites that recently came up for sale in the Apex Horizon, an extended-stay hotel owned by one of the city's largest developers.
The first such sale of its kind in Hong Kong, the hotel units went quickly. Pang paid $424,000 for a 661 square-foot suite which rents by the month.
He said he expects "good returns" and believes the rent will be higher than for a traditional property because of the perks offered by a hotel. He was also able to take advantage of a loophole in Hong Kong property regulations that exempted this type of transaction from stamp duties, a government tax paid on most property purchases.
Hong Kong's government closed that loophole last week. Authorities also doubled the stamp duty on most transactions and extended it to commercial and industrial properties. They've also warned that they'll deal harshly with those seeking to manipulate the system.
Related story: What to expect from China's new leadership
In another economy, the central bank could raise interest rates in an effort to cool the market. But that's something the Hong Kong Monetary Authority can't do because the city's currency, the Hong Kong dollar, is pegged to the U.S. dollar.
The result is that despite a buoyant economy and rate of inflation around 3%, flexible-rate mortgages in Hong Kong are available at rates near 2%.
Combined with strong demand from mainland Chinese buyers, Hong Kong authorities see a recipe for trouble.
"Interest rates have been artificially maintained at extremely low levels, and we see huge volumes of liquidity flow into emerging markets like Hong Kong," Norman Chan, the Chief Executive of the Hong Kong Monetary Authority, said in a statement last week. Chan fears that a return to normal interest rates in the U.S. could have serious consequences for Hong Kong families.
But history suggests the government's actions might not be enough to bring down prices in the meantime.
This week, in yet another sign of overheating, a local television show featured a building rooftop that has been listed for sale. The property does not include any indoor space -- just the rooftop.
Dubbed a "balcony farm" in advertisements, the 533 square-foot space sold for $10,000 dollars in 2004 and is now on the market for $113,000, according to the program. It is illegal to build a residence on such a roof, but some residents are not deterred by the rule.
-- CNN's Vivian Kam contributed to this report.