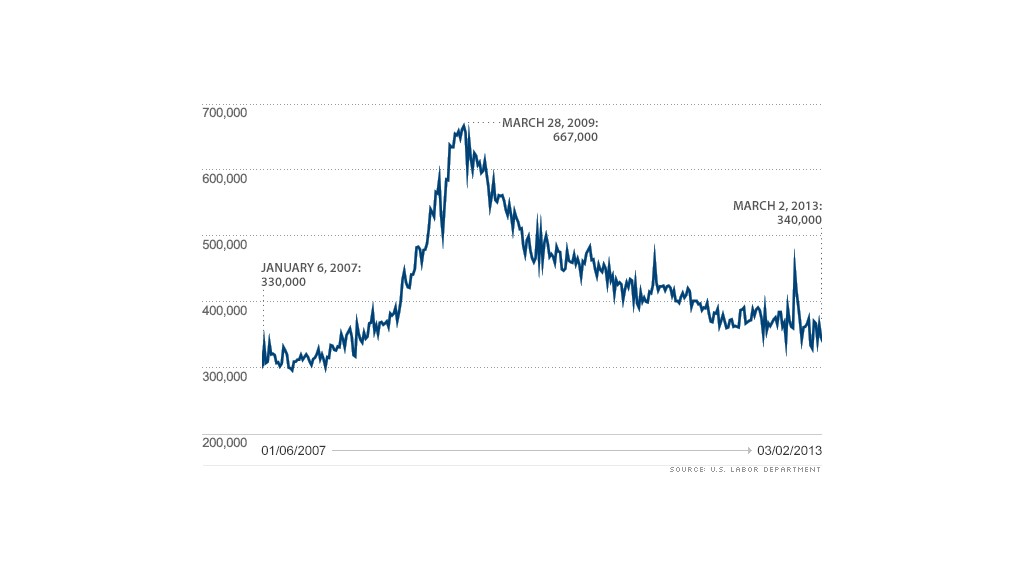 Fewer Americans filed for their first week of unemployment benefits last week, marking further improvement in the job market.
Initial jobless claims fell to 340,000, from an upwardly revised 347,000 the previous week, the Labor Department said Thursday.
That was better than economists had expected. Those surveyed by Briefing.com were forecasting 350,000 initial claims were filed last week.
The data is notoriously choppy from week to week but is still considered an important indicator of the strength of the job market. Economists often prefer to look at a four-week average to smooth out some of that volatility.
That average is hovering at its lowest levels since 2008. This decline is a sign that layoffs have slowed, but it may also indicate that many people have already exhausted their unemployment benefits.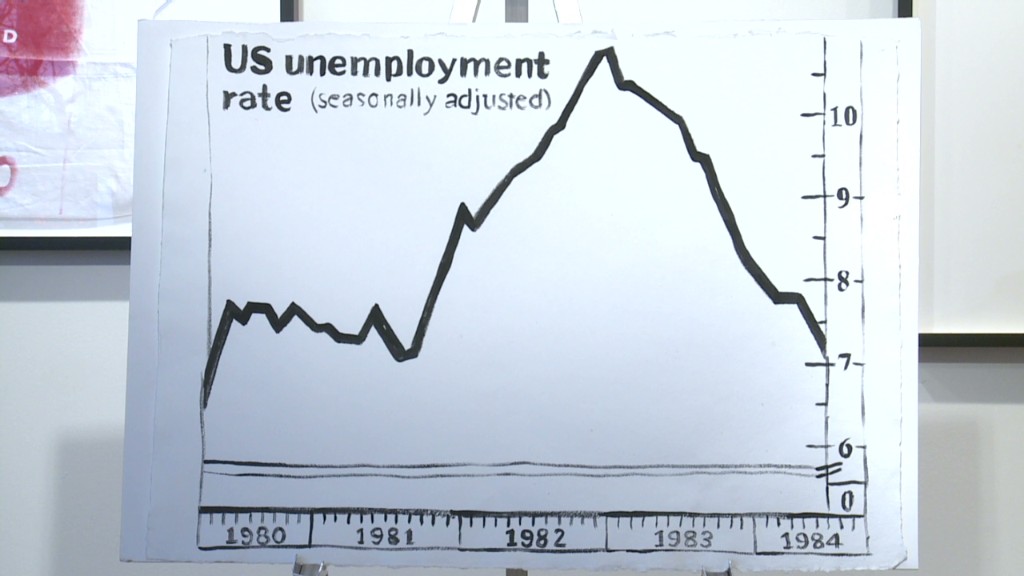 About 3.1 million people filed for their second week or more of unemployment benefits two weeks ago, the most recent data available.
The initial claims report comes a day before the key monthly jobs report released by the Labor Department.
Job growth has remained steady over the past few months, but has been too slow to bring down the unemployment rate significantly.
Related: Private sector job growth remains 'sturdy'
The unemployment rate was 7.9% as of January. Economists surveyed by CNNMoney expect Friday's jobs report to show it fell to 7.8% in February, and that employers added 170,000 jobs.