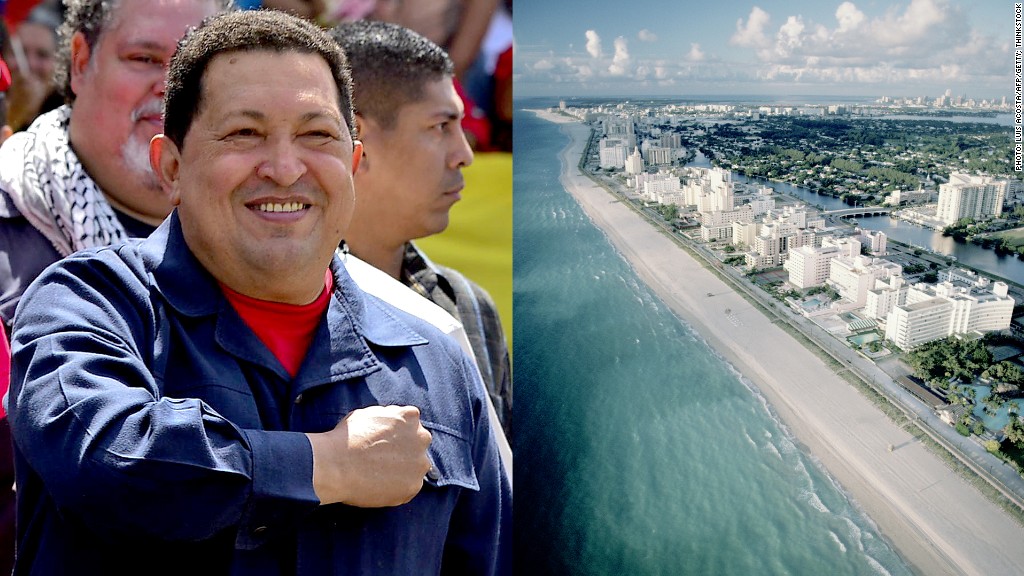 Hugo Chavez had been great for Miami real estate, but now that the Venezuelan president has died, South Florida brokers are worried about what comes next.
For years, rich Venezuelans have fled to Florida to escape Chavez's socialist economic policies.
When Florida housing tanked six years ago, Venezuelans became the top foreign buyers of empty condos.
Now brokers think Venezuelans will wait and see if a new round of elections will yield a business-friendly president.
"I think most Venezuelans will sit idle for at least six months," said Peter Zalewski, owner of the broker firm Condo Vultures. "That's bad for us, because that means they won't be parking their cash in South Florida with the same vigor."
Related: Million-dollar foreclosures
Venezuelans came in waves after Chavez was elected in 1998. Their U.S. population more than doubled to over 200,000 and much of that growth was concentrated near Miami.
The exodus was mostly led by entrepreneurs who cited deteriorating business conditions under Chavez's watch. Back home, the homicide rate nearly tripled, taxes skyrocketed and the government laid claim to land and companies in every sector.
The rich took their money and had to find somewhere to stash it. The gleaming, empty towers of Miami's depressed downtown real estate market were the perfect fit.
Many of the buys were business investments: A 2012 survey that showed 75% of the purchases were for rental properties or vacation homes. And at a time when lending was tight, real estate brokers were happy to oblige, because a Venezuelans bought in cash a whopping 69% of the time.
Brokers knew it as the "Chavez effect," and they embraced it.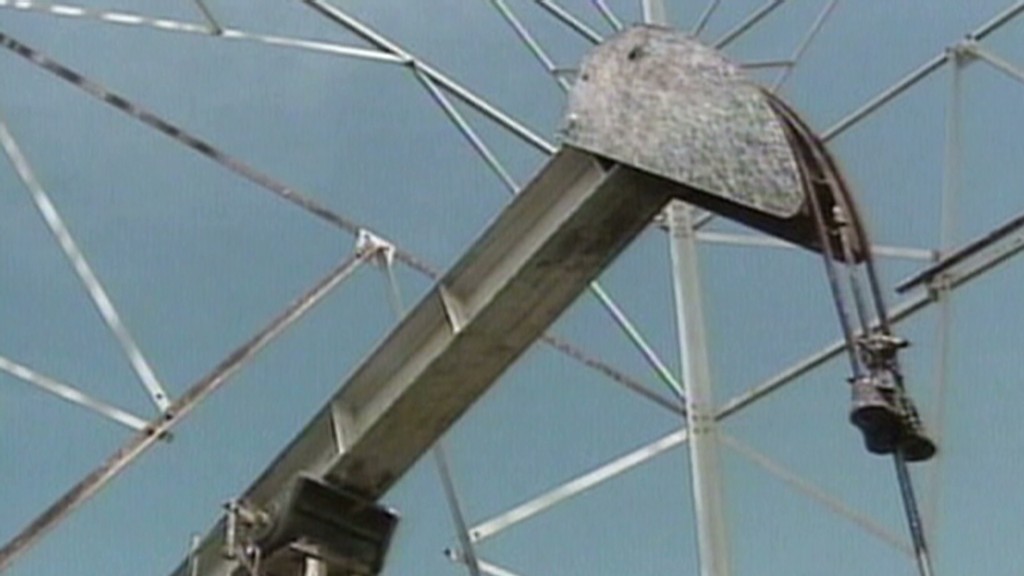 "They made a huge contribution to the strength of the market here," said broker Jonathan Lief. "I used to joke and say, 'Everyone hates Chavez, but I love him.'"
Mariana Frontado Hernandez, who escaped Venezuela in 2005 as a teen, said dozens of family and friends seeking a getaway have since put those plans on hold. "They're waiting to see what happens in the next elections," Frontado said.
Related: I work 70 hours a week
Reluctant Venezuelans aren't the only thing threatening South Florida. There's also Chavez's parting gift to rich Venezuelans. From his hospital bed in Cuba, the ailing Chavez ordered a massive devaluation of the Venezuelan bolivar. It helped the country balance its books but hurt anyone seeking to leave with cash in hand.
But there are also brokers who are preparing for a new wave of Venezuelan expatriates: those who got wealthy making deals with Chavez.
"Sympathizers who had government contracts and were in good favor with the existing power structure are probably very nervous," said broker Alicia Cervera Lamadrid. "It's not like people stopped making money in Venezuela. It was different people making money."