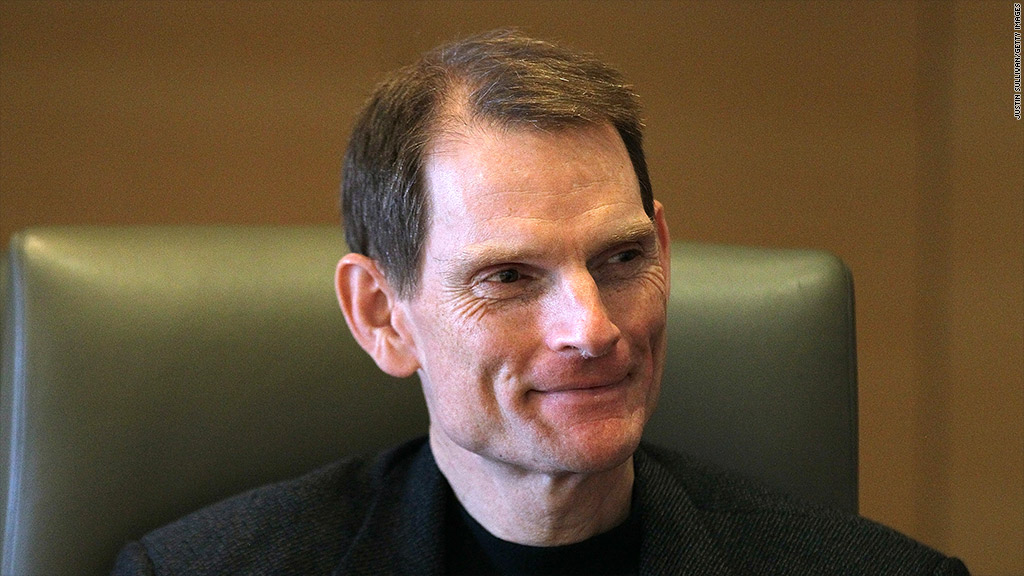 Pandora's stock soared after the company surprised Wall Street investors on Thursday with better-than-expected quarterly sales and an announcement that its CEO will be stepping down.
Joe Kennedy has been at Internet radio company's helm for nearly a decade, and Kennedy said he'll stay at Pandora (P) until the company finds a new leader.
Shares of Pandora had fallen by more than a third since its June 2011 debut as a public company, but the stock has rallied this year on improving finances. The stock was up 20% in premarket trading Friday.
Kennedy said he "reached the conclusion" that it's time for him to move on, and he told the board to begin looking for a successor.
Pandora also announced strong quarterly revenue of $125.1 million, improved ad sales, and a better-than-expected forecast for the current quarter. The company continues to lose money, however, shedding $14.6 million in the past quarter.
Related story: Radio startup TuneIn launches new features
The popular service now has 67 million monthly active listeners. Pandora says it's the largest radio station in almost every major U.S. market, representing 8% of total U.S. radio listeners.