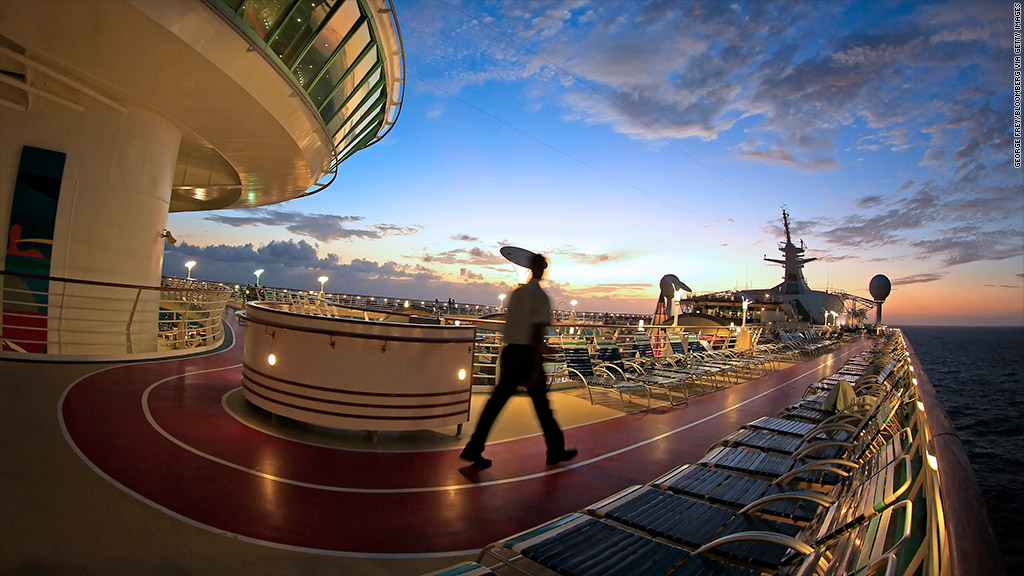 Royal Caribbean's Vision of the Seas ship arrived in Port Everglades, Florida Friday after 105 passengers fell ill during its 11-night Caribbean cruise, according to a company statement.
During the sailing, 105 of 1,991 guests and 3 of 772 crew members became sick with a stomach illness, thought to be norovirus, according to the statement.
Royal Caribbean (RCL) shares sank nearly 3% on the news -- the latest black eye to hit the cruise industry.
The cruise line said that the passengers affected by the illness had responded well to over-the-counter medication administered aboard the ship and that the ship had been cleaned extensively upon docking. Vision of the Seas is set to depart for a new cruise later on Friday.
"At Royal Caribbean International we have high health standards for all our guests and crew," the company said in the statement. "During the sailing, we conduct enhanced cleaning onboard the ship, to help prevent the spread of the illness."
Related: Carnival's CEO is loud about his NBA team, quiet about his company
Guests boarding for today's departure received a letter asking if they had experienced any gastrointestinal symptoms within the last three days, and were told they could reschedule if they were uncomfortable with taking the cruise for health reasons or otherwise, the company said.
The ship is expected to depart as scheduled at 4:30 p.m. Friday, the company said.
Last month passengers aboard a Carnival Corp (CCL). cruise ship faced nightmare conditions, trapped for days at sea after the ship lost power.