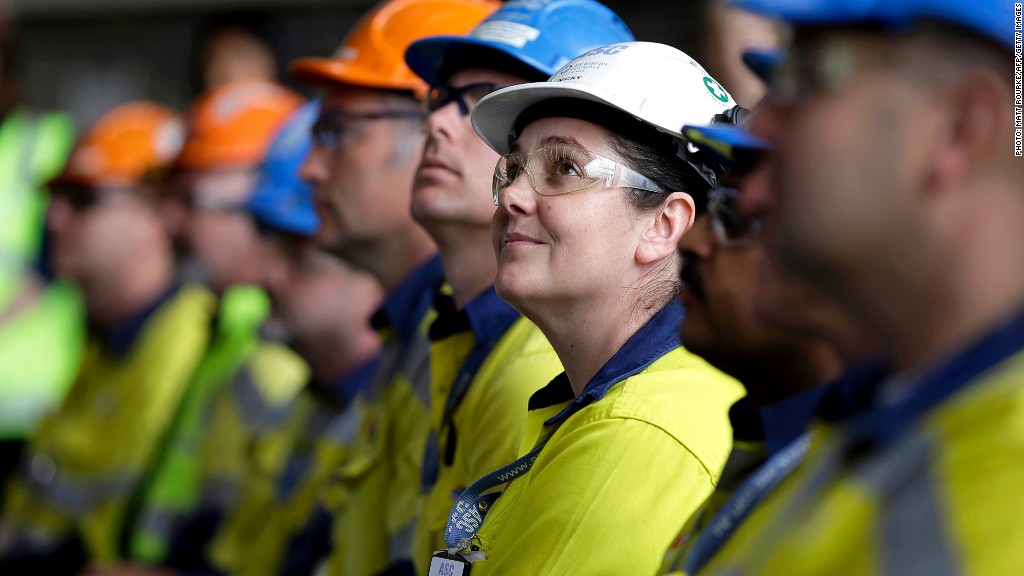 Federal government jobs fell by 4,200 in February, the fifth month in a row those jobs have been zapped from the economy. And, thanks to the automatic budget cuts, it's going to get worse.
In contrast to gains in the private sector, a total of 33,000 federal worker jobs have been lost since January 2012 -- and that does not include jobs at the Postal Service, which is in the midst of a crisis of its own.
"These job losses are a preview of the effects of sequestration, because it's already taken place in some agencies and will likely continue with more spending reductions," said Stephen Fuller, director of the Center for Regional Analysis at George Mason University.
The wane in federal jobs is due largely to workers leaving federal agencies facing about $1.2 trillion in budget cuts over the next 10 years, Fuller said. Federal agencies have been freezing jobs as workers retire or leave for the private sector.
On top of that, February ushered in a massive layoff of federal workers on short-term contracts at the Defense Department. Those losses will continue through April, according to agency memos.
On March 1, $85 billion of forced federal budget cuts, dubbed sequestration, kicked in, promising further federal job losses, economists say.
"I would expect to continue to see erosion in federal worker jobs, as disgruntled workers decide to bail for the private sector and federal agencies are told not to backfill jobs," Fuller said.
Federal spending and hiring has been on a downward slope. In 2011, federal dollars spent on both defense and non-defense contracts fell for the first time in 31 years.
The cutbacks have been particularly sharp for the Washington, D.C., area, which has lost more than 8,900 jobs over the past 20 months, Fuller said.
Aerospace and defense contractors have also been feeling the pain for months. Gross domestic product slipped for the first time in four years in the fourth quarter of 2012, largely from defense spending cutbacks.
"It's incredibly ironic that just as the private sector seems poised to take off, cutbacks in federal spending are slamming the brakes on growth," said Dan Stohr, spokesman for the Aerospace Industries Association. "The cuts will have a ripple effect through the economy, triggering significant layoffs and potentially putting national security at risk."
Related: Unemployment rate falls to lowest level since 2008
For the 800,000 civilians in the federal defense workforce, the cuts have been brutal. They've prompted the Pentagon to lay off 46,000 short-term and contract employees, a process that was in full force in February.
The Pentagon also started issuing furlough notices to unions last week, warning that workers would be forced to stay at home without pay for up to 22 days.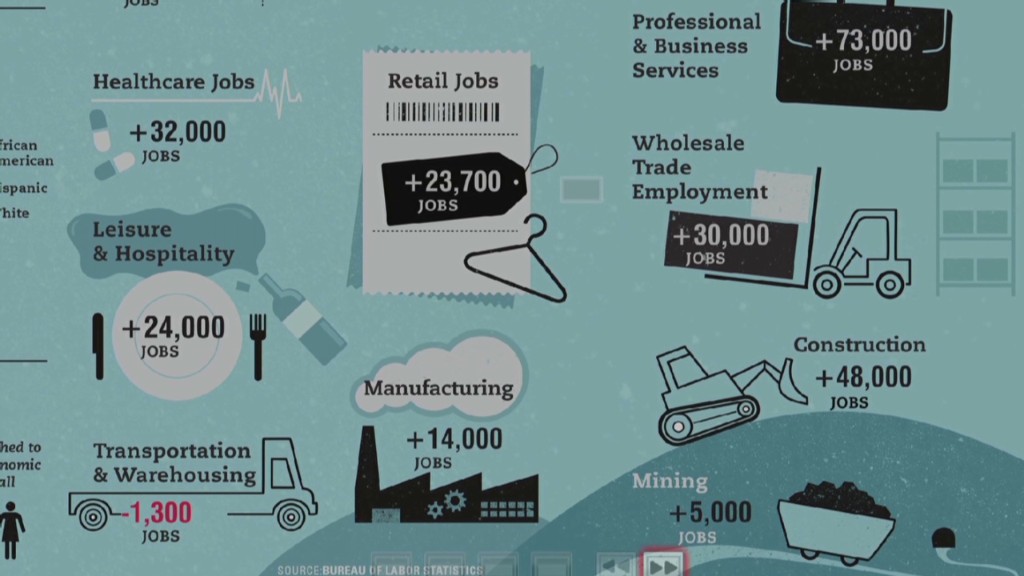 Jesus Ramos, 43, joined the ranks of unemployed federal workers on Feb. 27, his one-year anniversary as a supply technician at Pearl Harbor naval station.
He said that his captain had written letters declaring his crew was "mission essential," a move that might have allowed Ramos to stay put. "But it was above the captain's head. They cut me off at noon," said the father of two.
A veteran who spent 20 years with the Marines, Ramos said he's applying to all sorts of employers, including Hawaiian Airlines and contractors in Iraq and Afghanistan.
"I'm a Marine, so when it comes to leadership, management, whatever it is, I can do it," he said.