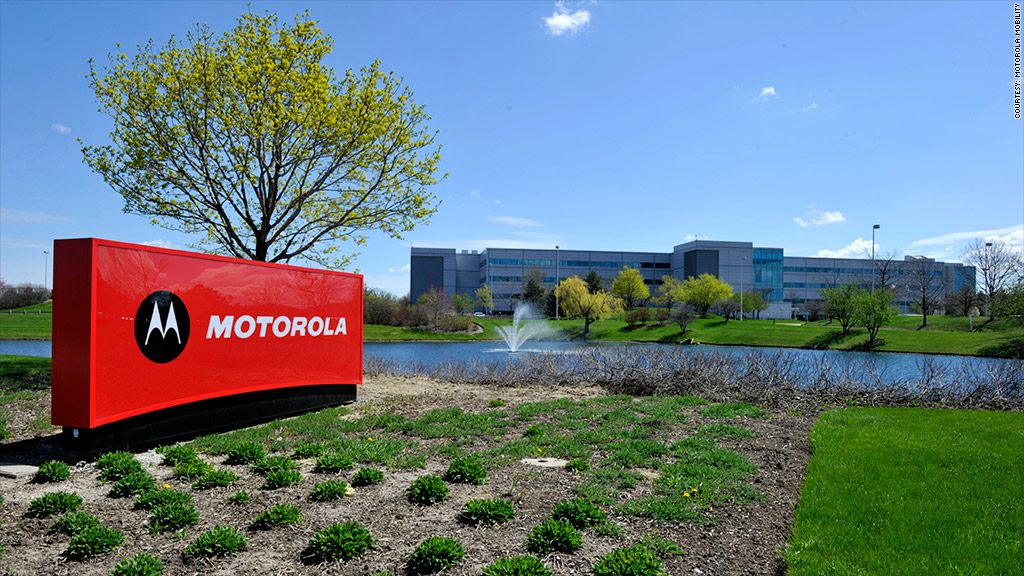 Google said Friday it will cut 1,200 more jobs at its Motorola Mobility division, following the announcement of 4,000 layoffs in 2012.
The new job cuts represent 10% of the struggling mobile device maker's staff.
"These cuts are a continuation of the reductions we announced last summer," a Google spokeswoman said in a statement. "It's obviously very hard for the employees concerned, and we are committed to helping them through this difficult transition."
Google (GOOG) has preached patience in its turnaround effort of Motorola. When the search giant completed its $12.5 billion purchase of Motorola in May 2012, it inherited a product pipeline of about 18 months. That means Google hasn't yet been able to release Motorola-branded smartphones of its own design.
Meanwhile, Motorola's mobile business continues to bleed red ink. It lost $353 million in the fourth quarter of 2012, and Google's Chief Financial Officer Patrick Pichette has said he expects Motorola's financial results will be volatile "for quite awhile."
Google has made some progress in restructuring Motorola. It sold Motorola's cable box division for $2.4 billion in December, and it has outsourced much of Motorola's manufacturing business.
Shares of Google fell slightly on the news. But the stock is up 17% so far this year and hit an all-time high on Wednesday.