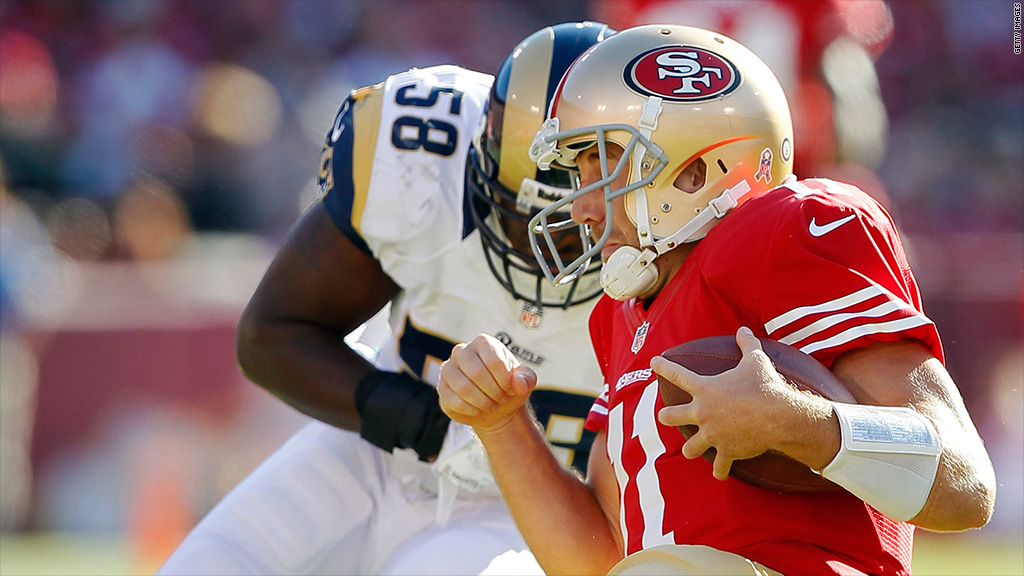 The National Football League is partnering with General Electric and equipment maker Under Armour in a $60 million, four-year effort to reduce the threat of head injuries.
The partnership, announced Monday, aims to speed diagnosis and improve treatment of damage from concussions. The group said that people outside of football, including injured members of the military and those with degenerative brain diseases such as Alzheimer's and Parkinson's, will also benefit from the joint effort.
There will be $40 million spent over four years on research aimed at developing the next generation of imaging technologies to improve diagnosis of injuries. The partnership will also hand out $10 million in prizes over the next two years to entries that come up with new diagnostic techniques, and another $10 million in prizes over two years to those who come up ways to protect against and identify injuries.
GE (GE) is involved in the program through its medical imaging business. Under Armour (UA) makes performance apparel -- but not helmets -- worn by players and sold to fans.
The announcement did not detail how much money each of the three parties will contribute to the effort.
Related: Why the NFL is a money machine
The NFL is by far the wealthiest sports league in the world, with revenue estimated at $9.5 billion annually. But it is facing growing problems due to recent research that shows head injuries suffered by players have long-term health consequences.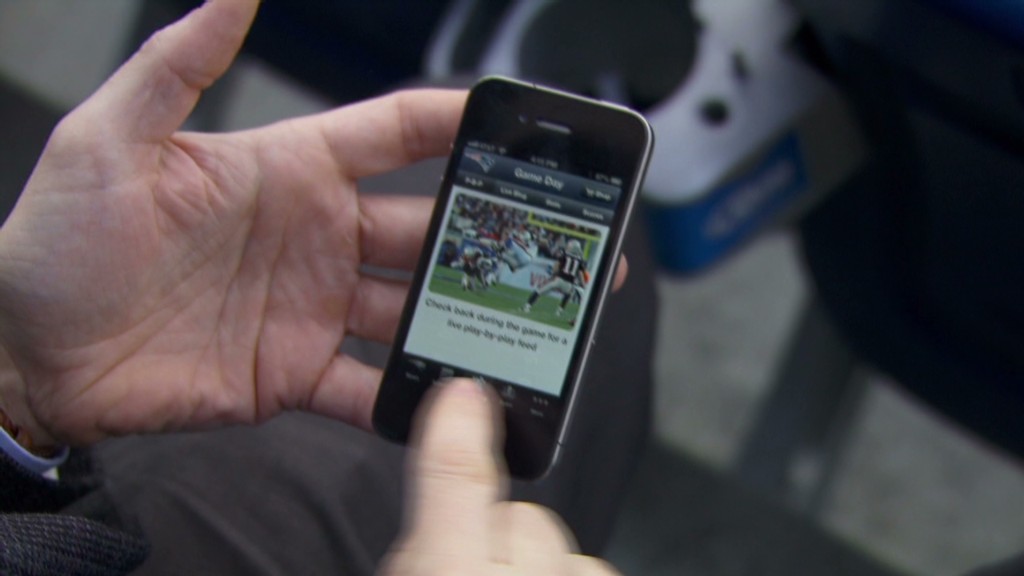 Thousands of former players have filed suits against the NFL alleging that it failed to address the sport's neurological risks. The highest profile case came earlier this year when the family of former star linebacker Junior Seau, who committed suicide last year while suffering from an injury-related brain disease known as chronic traumatic encephalopathy, filed a wrongful death suit against the NFL.
Related: Pro football - a model for capitalism?
Experts say beyond the legal risks, the growing concern about football's brain injuries could hurt the sport's popularity. The threat of brain damage, especially to young players, is prompting a growing number of parents to hold their sons back from playing competitive football. President Obama said earlier this year that despite being a big football fan, if he had a son he'd "have to think long and hard before I let him play football."