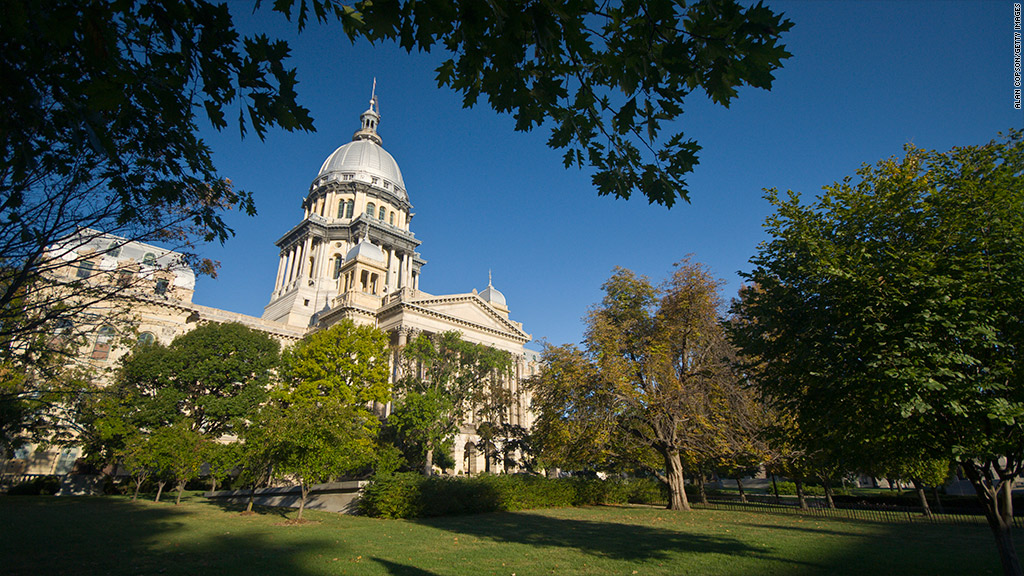 The Securities and Exchange Commission and the Illinois state government have reached a settlement over charges that the state defrauded investors by not giving them proper information about its pension funds.
The SEC, which disclosed the charges with a filing Monday, said the fraud occurred between 2005 and 2009 when the state sold $2.2 billion in bonds without disclosing the impact of problems with its pension funding schedule. There were no fines or penalties against the state as part of the settlement.
"Municipal investors are no less entitled to truthful risk disclosures than other investors," said George S. Canellos, acting director of the SEC's Division of Enforcement. "Time after time, Illinois failed to inform its bond investors about the risk to its financial condition posed by the structural underfunding of its pension system."
The agency said Illinois issued corrective disclosures beginning in 2009. The state agreed to settle the SEC's charges without admitting to any wrongdoing. A statement from Illinois said the settlement is in its best interest and that it had cooperated with the probe.
Related: Obama picks Mary Jo White to head SEC
Illinois Gov. Pat Quinn was not governor when the fraud allegedly occurred. Rod Blagojevich, who has since been impeached and sentenced to 14 years in prison on unrelated corruption charges, was governor at the time. But the SEC did not refer to Blagojevich or any other state government official by name in its statement on the charges.
This marks only the second time that the SEC has charged a state with securities fraud. The agency charged New Jersey with similar misdeeds in 2010. In that case, the state also reached a settlement with the agency without admitting guilt.