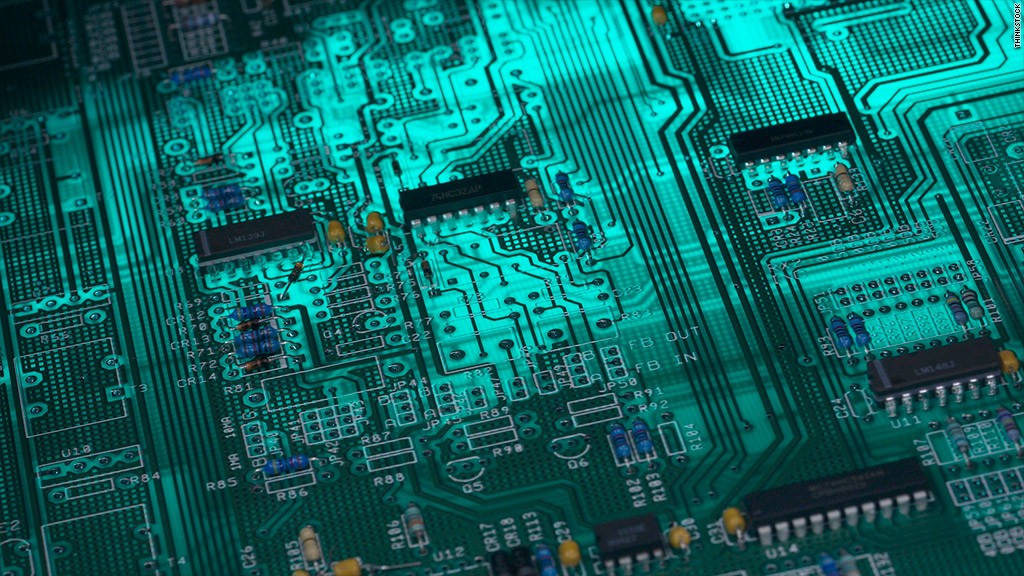 A looming chip war could leave consumers scratching their heads.
Intel (INTC), the world's largest PC chipmaker, wants its chips to be in tablets and smartphones. ARM (ARMH), the biggest designer of mobile processors, wants to put its chips in tablet PCs. Like the Mac vs. PC era in the 1990s and early 2000s, the new chip battles mean some apps you want might not be available on your device, or certain software might not work the way you'd like it to.
That's very different than what we've become accustomed to.
Today, Intel's processors are found in virtually all PCs (including Macs). ARM chips -- made by Qualcomm (QCOM), Apple (AAPL), Samsung, Nvidia (NVDA) and others -- are found in 95% of mobile devices. There is one chip platform for mobile and one platform for PC chips. That's convenient for device makers, software developers and consumers alike: The same software is generally available with the same functionality across multiple devices.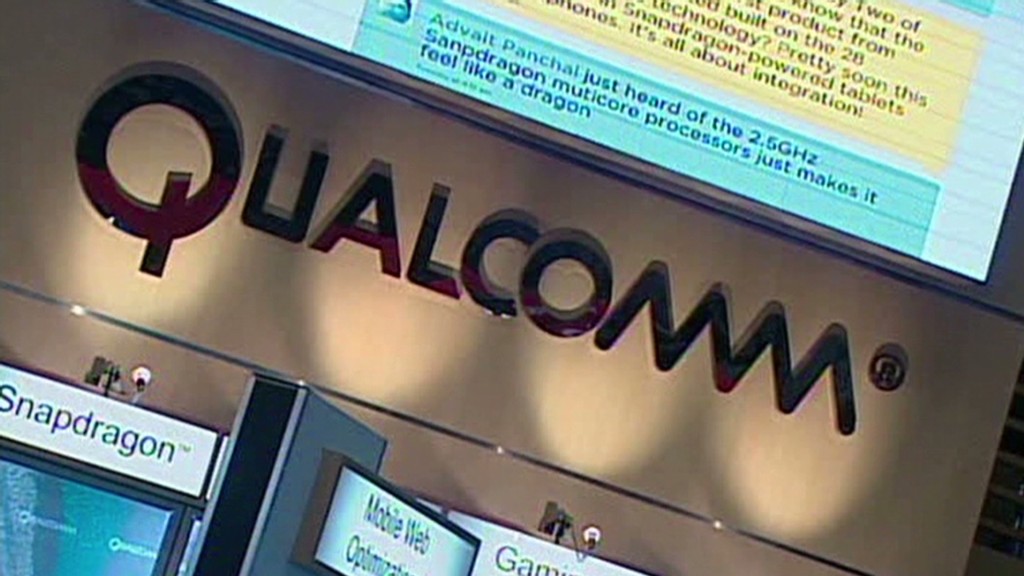 But the looming battle between ARM and Intel could make those neat divisions much messier, impacting developers and consumers alike.
ARM threw the first punch, partnering with Microsoft (MSFT) to support Windows RT, a tablet-optimized version of Windows 8. Due to the low-power architecture of ARM chips, compatibility with Windows 7 applications isn't an option on Windows RT. That left new tablet owners, including Microsoft Surface customers, with little to do on their devices.
Related story: Windows 8 vs. Windows RT: It matters. Let's explain.
Last year, Intel made its first big push into the mobile market, launching a new chipset that's powerful enough to run Windows 8 but also efficient enough to power a mobile device.
Unlike Windows RT's ban on legacy Windows apps, Intel has built-in tools that enable its chips to run ARM-optimized apps. Yet that's not a catch-all solution: For any application that pushes a device's hardware to its limit, performance could take a noticeable hit.
The most-affected app category will likely be games, according to Simon Segars, president of ARM.
Gil Carmel, co-founder of World of Goo maker 2D Boy, said he's not too concerned about the chip battles. Despite the popular game's high production quality and flashy visuals, 2D Boy's current games don't yet require much special optimization.
"In our case, supporting Intel chipsets is easy because the game runs well on most modern hardware and doesn't require too much low-level, architecture-specific optimization," said Carmel. "We've already tested Intel support internally -- it was as easy as flipping a switch."
But in an era of low app profit margins -- particularly on Android -- many smaller development companies don't have the resources to optimize their apps for multiple hardware architectures.
Google's (GOOG) Android operating system is likely to be impacted the most by the chip wars. Unlike Apple, which puts the same chip in every new iPhone, Google exerts far less control over the dozens of manufacturers that sell Android devices. Some will choose Intel, while others will stick with ARM.
For now, Intel chips are found on a miniscule number of phones, and PCs that run ARM chips aren't a particularly popular option with consumers. But technology analysts believe both challengers will substantially grow their share of their respective markets over the next several years.
That means soon, you may find yourself picking up a smartphone, tablet or laptop and wondering if your favorite app will work on that device.