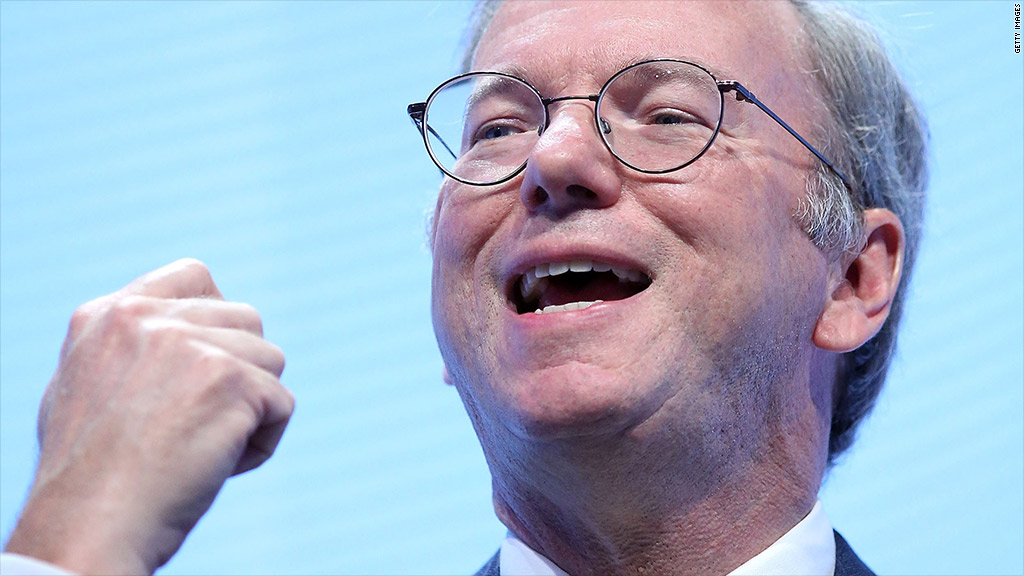 As usual, Google's co-founders received no bonus for 2012, but their colleagues received nice checks. Chairman Eric Schmidt scored $6 million for his efforts, and three other executives received about $3 million each.
Google (GOOG) disclosed its executives' bonuses in a regulatory filing late Tuesday. Chief legal officer David Drummond will take home a $3.3 million bonus, while CFO Patrick Pichette and chief business officer Nikesh Arora will each receive $2.8 million. Co-founders Larry Page and Sergey Brin won't receive bonuses.
The company's board approved the payouts on March 6, and the executives will receive the money on March 15.
Related story: With regulators standing down, Google prepares Search 2.0
Earlier on Tuesday, Google agreed to pay a group of 37 states $7 million to settle complaints that its Street View cars violated people's privacy. The settlement comes nearly three years after Google admitted to collecting information like passwords and e-mails from unencrypted Wi-Fi networks that its cars passed.
It was the second spot of bad news for Google in just a few days. On Friday, the company said it will cut 1,200 more jobs at its Motorola Mobility division. That follows the announcement of 4,000 layoffs in 2012.