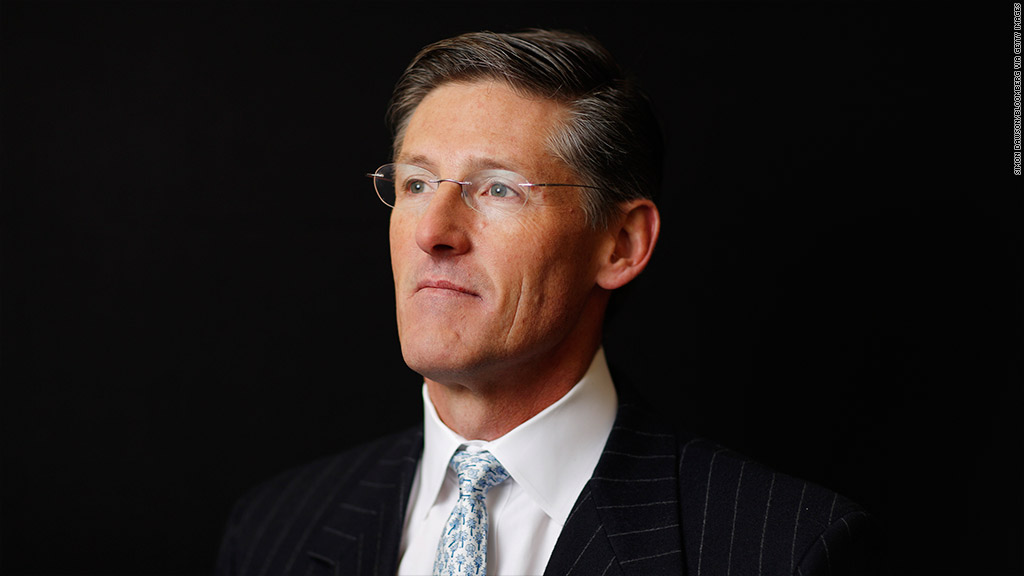 Citigroup may finally be on the right track.
Shares of the bank are up nearly 30% since Michael Corbat took over as CEO last October.
And one of Citi's most vocal detractors over the past decade, Credit Agricole analyst Mike Mayo, likes what he sees.
"One of the biggest leading indicators for whether a company will create or destroy value is the CEO, and in this case, the chairman too," he said. "So far so good for both."
Citi's chairman, Mike O'Neill, is widely admired on Wall Street for his successes restructuring the Bank of Hawaii and Bank of America (BAC). He's also thought to have been the key architect behind last year's abrupt departure of former Citigroup (C) CEO Vikram Pandit.
"The grown-ups are back," said Mayo, who has been critical not only of Pandit but also of his predecessors, Sandy Weill and Chuck Prince.
Citigroup's stock gains have been matched by some other large banks, including Bank of America and Morgan Stanley (MS). Yet for Citi to even keep up with its peers is a big change of pace. Under Pandit's five-year reign, Citigroup's shares lost roughly 90% of their value.
Related: How Citi won the Fed's stress test (and Goldman lost)
Still, Mayo and other analysts admit that Corbat is in the early innings of executing a turnaround at the troubled bank.
Corbat's greatest test will come this Thursday, when the Federal Reserve either affirms or denies Citigroup's proposal to buy back $1.2 billion of stock. On the bank's fourth-quarter conference call, Corbat said getting that plan okayed by the Fed was "job one."
Last year, the Fed refused Pandit's request for Citi to buy back stock or issue dividends. Many analysts and investors have cited that misstep as the final nail in the former CEO's proverbial coffin.
Beyond putting together a plan for potential stock buybacks, Corbat has been busy finding ways to cut costs. He has already announced plans to eliminate 11,000 jobs, and in turn, slash up to $1.1 billion of costs annually, starting in 2014.
During his first major investor presentation last week, Corbat broke down exactly how Citigroup planned to deploy its resources around the globe. In certain regions, including emerging markets in China and Mexico, Citi plans to "invest and grow." In other regions, such as Turkey, Pakistan and Romania, the bank plans to scale back its operations.
"The fact that he could segment the world into various buckets was helpful to see," said Oppenheimer analyst Chris Kotowski. "I have a feeling a lot of that was happening under Pandit, but Corbat explained it all with more specificity."
Indeed, Corbat has admitted that he's largely staying Pandit's course. "Citi's strategy is the right one," Corbat said during last week's presentation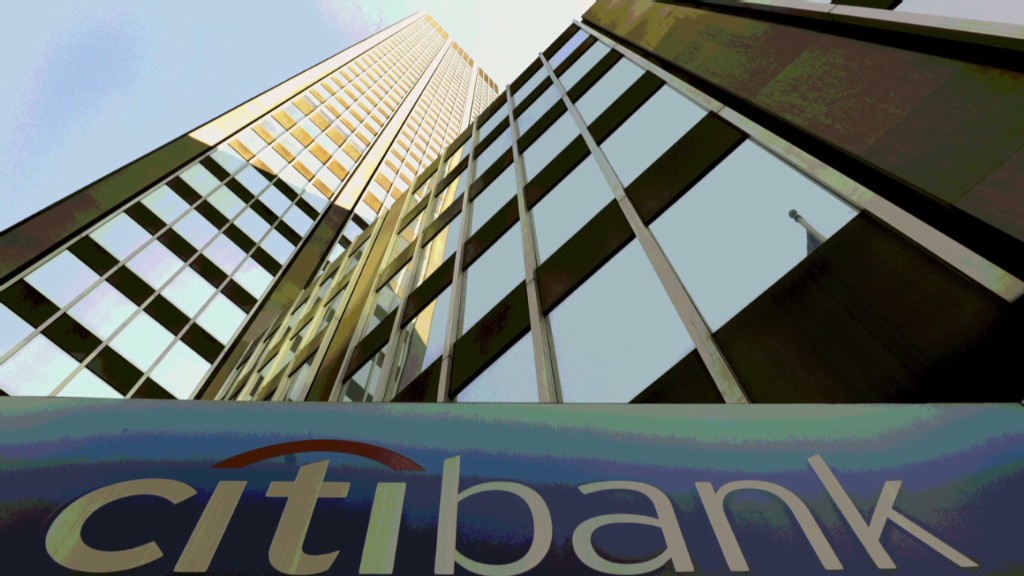 Not all shareholders are on board though.
Trillium Asset Management, an investment adviser to clients holding roughly $11 million of Citigroup stock, is pushing for the bank to evaluate whether a break-up or spinning off some of its assets would "enhance stockholder value." Trillium has asked Citi to let shareholders vote on that proposal during Citi's annual shareholder meeting in April.
Citi said the proposal will not appear on the ballot.
Related: Citigroup CEO Corbat's pay: $11.5 million
"Our clients want to see more from Corbat because the market is still expressing a lack of confidence in the company's direction," said Trillium research analyst Seth Magaziner.
Meanwhile, Mayo said both Corbat and O'Neill are very different from Citi's previous leaders because they've always been bankers. Pandit became CEO of Citi after selling his hedge fund to the bank.
"A banker is what Citi needs today," said Mayo.