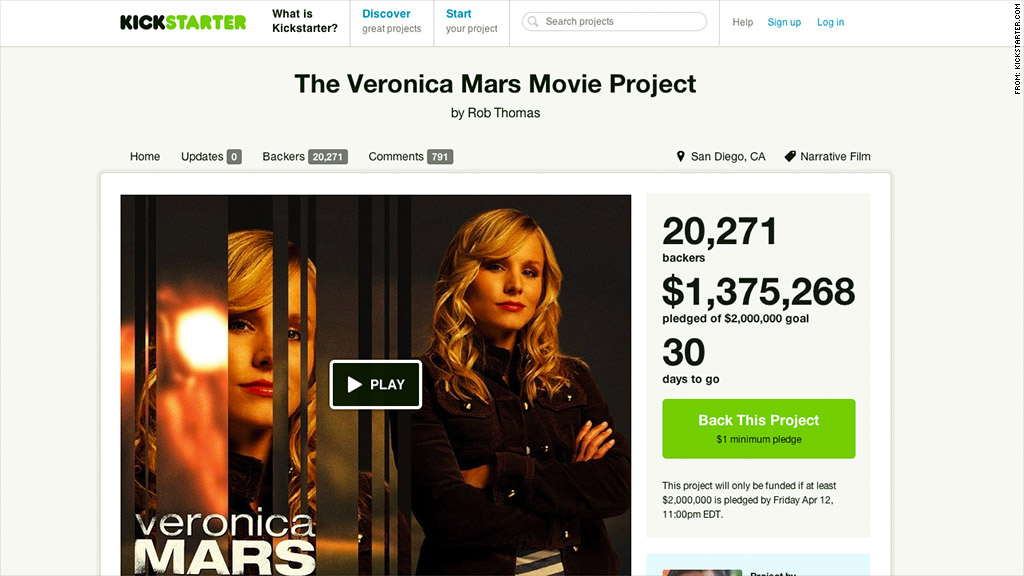 "Veronica Mars" fans have flooded Kickstarter, raising more than $2.5 million and bringing their dream of a movie closer to reality.
The campaign to bring the cult TV show to the silver screen was launched by series creator Rob Thomas and star Kristen Bell.
On Wednesday, it hit a record $1 million mark in 4 hours and 24 minutes, according to Kickstarter, beating the previous record -- set last week -- of roughly seven hours, set by proposed role-playing game Torment.
"GOOD GOD YOU GUYS RULE. #veronicamarsmovie," Bell tweeted.
Thomas and Bell hope to create a low-budget feature film based on the TV series, which ran for three seasons from 2004 to 2007 on the UPN and CW networks.
Related: Veronica Mars: Where are they now?
"Kristen and I met with the Warner Bros. brass, and they agreed to allow us to take this shot," he wrote. "Their reaction was, if you can show there's enough fan interest to warrant a movie, we're on board."
Warner Brothers officials declined to comment. (Warner Brothers is owned by CNNMoney parent company Time Warner.)
By Thursday morning, the campaign had surpassed its goal of $2 million, with more than 40,000 backers. Thomas had said if they raised that amount, the film would begin shooting this summer with a scheduled 2014 release.
Related: 89-year-old grandma's startup on Kickstarter
Perks for donating include digital copies of the movie's script, T-shirts, tickets to the premiere and a voicemail greeting from Bell. One lucky backer, who donated $10,000, will even have a speaking role in the proposed movie.
Thomas and Bell are encouraging fans to keep donating (with Thomas even threatening to kill off beloved character Logan Echolls if they didn't get to $3 million). In a video on the campaign page, Mars actor Ryan Hansen said the extra cash could be the movie's "car chase and nudity fund."
The show, featuring Bell as a teenage sleuth in a fictional California town, has maintained its cult fan base over the years, prompting repeated calls for a movie.
Talk of a film kicked into full gear a few years ago, but Warner Brothers ultimately decided there "wasn't enough interest to warrant a major studio-sized movie," according to Thomas.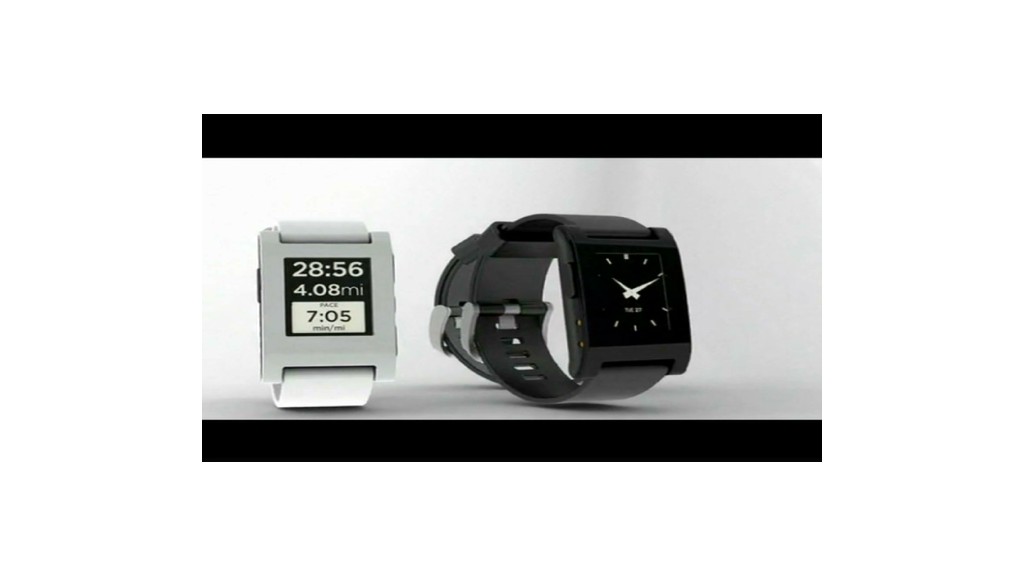 Enter Kickstarter, which has crowdfunded everything from a high-tech watch to the Oscar-winning documentary short 'Inocente'.
The campaign's likely success could bode well for other languishing film projects.
"I suppose we could fail in spectacular fashion," Thomas wrote. "But there's also the chance that we completely revolutionize how projects like ours can get made."