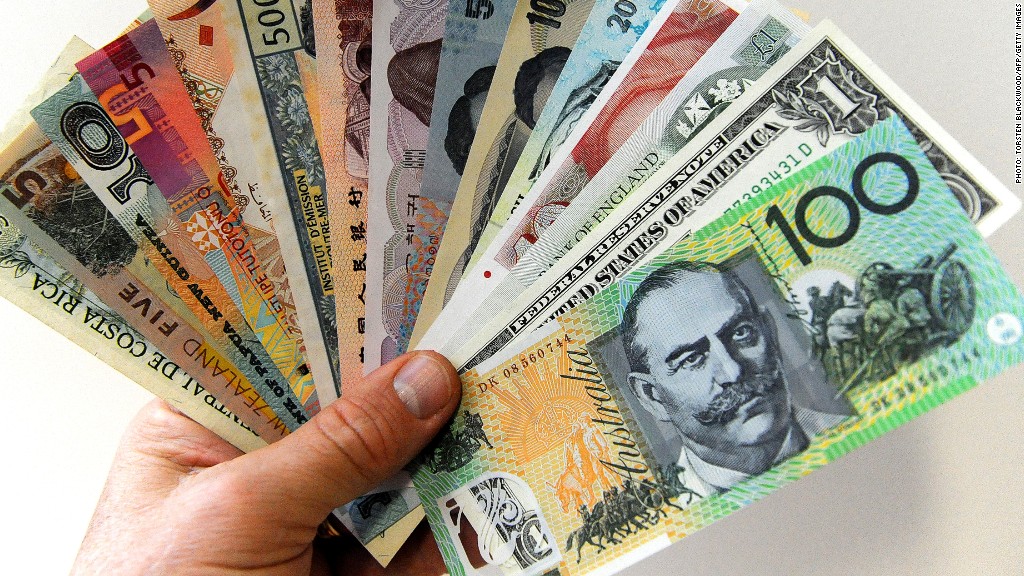 The World Gold Council had some words of advice for central banks around the world: It may be time to diversify away from the U.S. dollar.
While the dollar remains the world's main reserve currency, the WGC said in a research report that its "optimal" strategy would involve, what else, but gold.
Along with the dollar and the euro, gold is one of the traditional reserve assets that central banks hold.
But the WGC said central bankers should also consider a number of alternative assets, including those priced in the currencies of Canada, Australia and China.
Central banks in emerging markets have been diversifying away from the U.S. dollar for some time, as the outlook for the currency remains uncertain. According to the International Monetary Fund, the dollar's share of total central bank reserves has decreased to 54% from 62% over the past 12 years.
"This analysis looks at the optimal allocation for emerging market central banks as they continue to reduce their allocation to dollars and euros," said Ashish Bhatia, manager for government affairs at the World Gold Council.
In its study, the council assumes that central banks hold 65% of their reserves in dollars and euros, the second-largest reserve currency.
The remaining 35% is made up of a mix of assets, which traditionally has included investments priced in Japanese yen and the British pound, as well as gold.
Related: World's 40 best performing stock markets
Japanese government bonds and gold are both "practical and sound solutions for central banks," said Bhatia. But he said there is no clear evidence that central banks have increased their exposure to Japanese assets, "whereas they have been buying gold."
Beyond that, the council said assets priced in Australian and Canadian currencies are good candidates for central bank reserves. Unlike the United States and most euro area economies, both Canada and Australia still have AAA credit ratings.
Related: BlackRock sees hidden value in CASSH
The Chinese renminbi is another asset that central banks could add to their portfolios, said the WGC. Following years of robust growth, China supplanted Japan as the world's second largest economy in 2011.
"China's rise in the global economy has forced central banks to seriously consider renminbi denominated assets," said the council in its report.
However, the Chinese market remains difficult to access and there is "significant uncertainty" regarding Beijing's foreign exchange policies, noted the WGC.
In addition, the Canadian and Australian markets are comparatively small, said Bhatia.
The market for Australian assets, for example, is worth about $500 billion, he said. That compares with more than $2 trillion in assets held by central bank overall.
"The central banks could buy the entire market in a few days," said Bhatia.