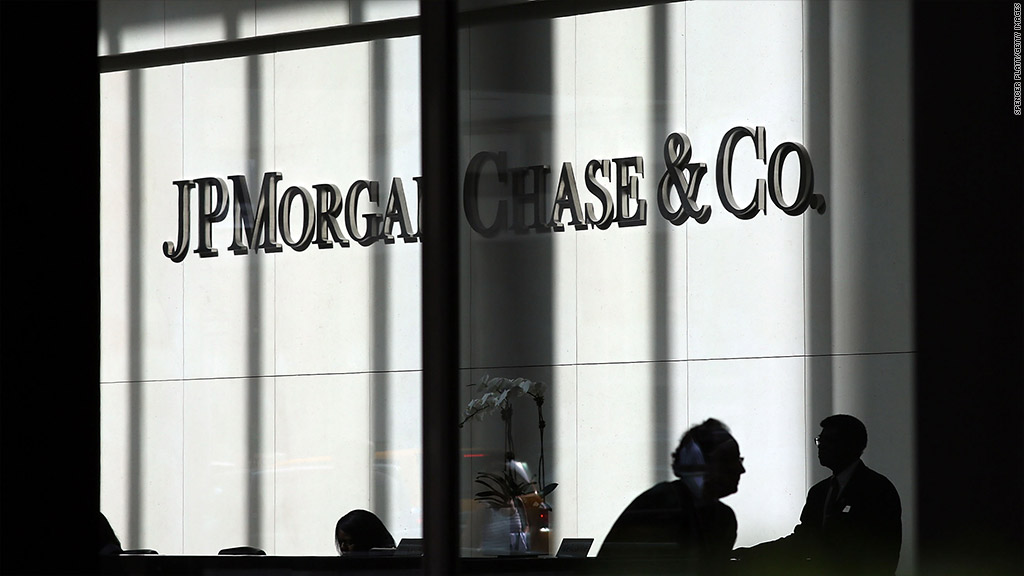 The Senate report on JPMorgan's London Whale trades is a damning indictment of the bank's laissez-faire culture that led to nearly $6 billion in losses.
Democrat Carl Levin and Republican John McCain, who led a nine-month investigation into the trades, said JPMorgan (JPM) manipulated results to mask the depth of the losses, actively shielding them from both regulators and investors.
During a press briefing Thursday, Levin said the investigation of 90,000 documents, and more than 200 phone conversation and instant messages, showed how the bank "ignored limits on risk taking, dodged oversight and misinformed the public."
But the report also criticized regulators at the Office of the Comptroller of the Currency for not following up on red flags.
The OCC said that while it recognized there had been shortcomings in its oversight and response, it has since taken steps to improve its supervision "across the large complex financial institutions we supervise."
The Senate report specifically admonished several top executives for their failure to rein in the traders, or even understand what they were doing. Among those singled out: Former CFO Doug Braunstein, who will testify about the London Whale trades before the Senate's Permanent Subcommittee on Investigations Friday morning.
Ina Drew, the former chief investment officer, will also make her first public comments on the matter at the hearing. CEO Jamie Dimon will not testify.
None of the London traders who executed the Whale bets, now former employees, will be in attendance Friday, since the Senate does not have overseas subpoena powers.
Related: JPMorgan's London Whale review: Inside job
Back in April 2012, Braunstein told investors that derivatives trades executed by the bank's chief investment office were "long-term, transparent to regulators, had been approved by the bank's risk managers, and served a hedging function that lowered risk" and would be permitted under the Volcker Rule.
None of those statements were true, according to the Senate Committee's 300-page report entitled, "JPMorgan Chase Whale Trades: A Case History of Derivatives Risks and Abuses."
Earlier this year, a JPMorgan task force conducted an inquiry that Levin called "inadequate." The Senate report also points out that Dimon has never accurately described the nature of the London Whale trades as "a high risk proprietary trading operation."
A JPMorgan spokesperson said in a statement: "While we have repeatedly acknowledged significant mistakes, our senior management acted in good faith and never had any intent to mislead anyone."
Related: JPMorgan's board is unchanged after $6 billion trading loss
Dimon testified before Congress on two occasions in June 2012. A gifted orator, Dimon told members of the Senate that he could not publicly defend the trades, yet he often skillfully pirouetted while being pushed by members of Congress. He refused to admit that his bank was "too big to fail."
It's unclear how other executives will fare on Capitol Hill.
The comments of both Levin and McCain appeared to presage another push by Congress to finally implement the Volcker Rule and restrict banks from taking bets designed to make profits with their customer deposits.
"This gave us a window into the hidden world of high stakes derivatives trading by a major bank," said Levin.
The testimony is also likely to revive the debate on whether banks are "too big to fail, manage or jail," said McCain.
"Banks must not expect American taxpayer to bail them out if their bets don't pan out," he said.