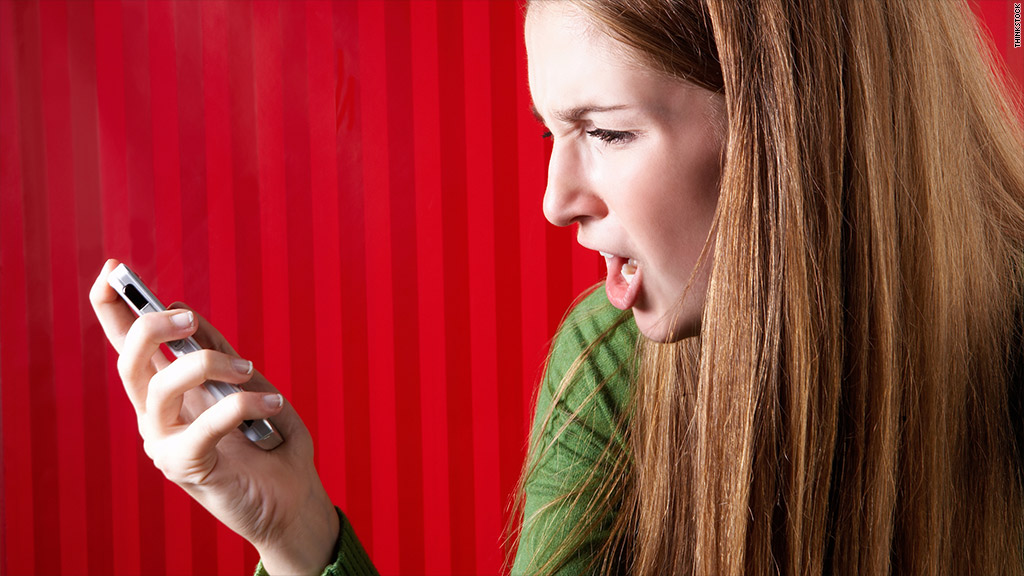 "Good afternoon! We're offering you a chance to refinance your mortgage at a low, low rate!" If you've ever received this kind of scammy "robocall" on your cell phone, you're not alone -- and the government is cracking down.
The Federal Communications Commission on Friday cited two companies, Dialing Services and Democratic Dialing, for making illegal automated calls to mobile phones. Each of the companies placed more than one million illegal calls to cell phones "during certain months in 2011 and/or 2012."
The citation serves as a warning to the companies. If they don't comply, the FCC could fine them of up to $4.8 million. Robocallers can be liable for penalties of $16,000 per illegal automated call to a cell phone, the FCC said.
Both companies are affiliated with political campaigns. New Mexico-based Dialing Services appears on websites like GOPCalls.com, while Democratic Dialing's leanings are obvious in its name. Rick Gilmore, the president of Democratic Dialing, ran for Congress in Wyoming in 1986 (he lost to Dick Cheney).
"Consumers have increasingly been sounding the alarm on robocalls," FCC Enforcement Bureau chief Michele Ellison said in the statement. "These citations set the stage for significant monetary penalties if violations continue."
It's against the law to place auto-dialed and pre-recorded calls to cell phones, except in case of emergency or if the recipient has expressly consented to being called. The FCC said Dialing Services and Democratic Dialing not only failed to get their targets' consent, neither company provided call recipients with information identifying who was calling.
Earlier this year, the FCC launched a contest to find the best solution for blocking robocalls on both landlines and cell phones. The winner, who will be selected on April 15, will receive $50,000 and a trip to Washington to present the solution.