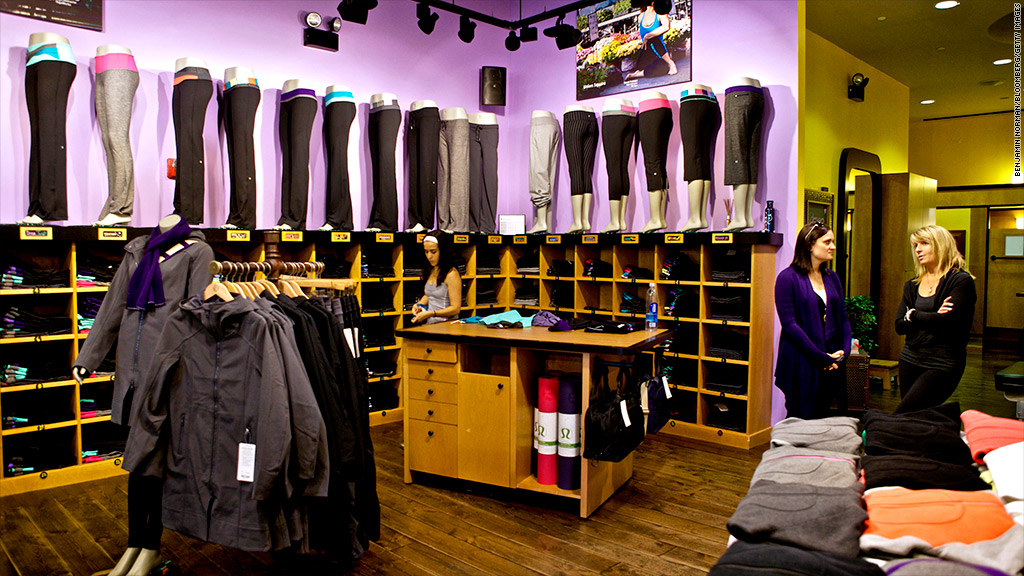 Lululemon Athletica will be hurt by a large recall of black yoga pants that were unintentionally see-through.
"The ingredients, weight and longevity qualities of the pants remain the same, but the coverage does not, resulting in a level of sheerness in some of our women's black Luon bottoms that falls short of our very high standards," the company said in a statement late Monday. "We want you to Down Dog and Crow with confidence and we felt these pants didn't measure up."
Lululemon said the recall, which amounts to 17% of all women's pants sold in its stores, will cause shortages of this staple and have a significant impact on its financial results.
Before the recall, the company said it was on track for an 11% increase in sales at stores open at least a year, with revenue in the first quarter expected to come in between $350 million and $355 million. Now it expects only a 5% to 8% sales gain, and revenue of between $333 million and $343 million.
The company said the problem occurred despite there being no change in manufacture or the ingredients used to make the fabric.
How Lululemon quintupled its stock price
The store has been a fast-growing success story. Sales have tripled in the past three years; results for the most recent fiscal year are due Thursday. The stock is up 1,800% over the past four years.
Lululemon (LULU) shares were down about 5% Tuesday morning, and are down 17% for the year.