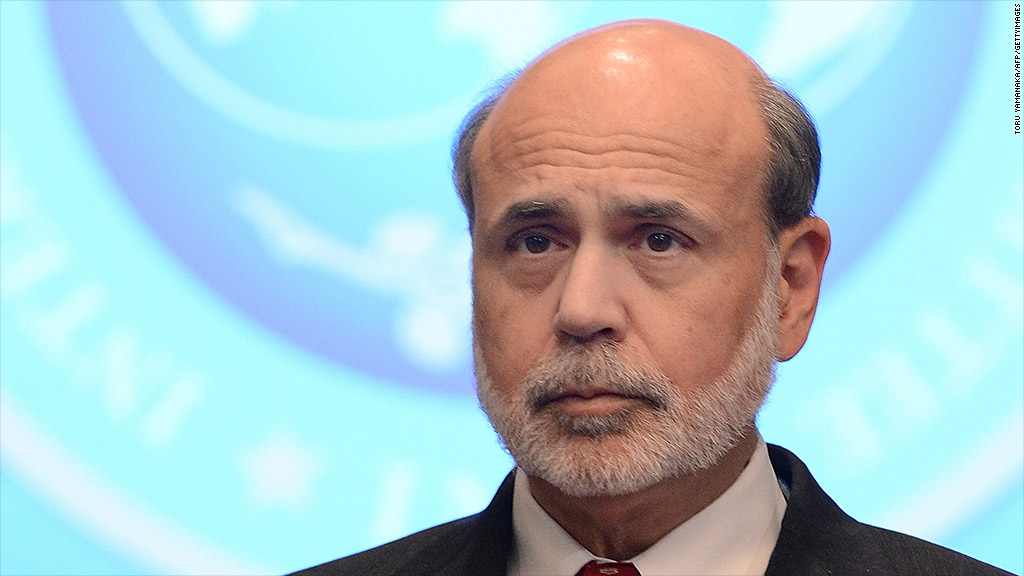 Stocks are rallying, job growth is strengthening and a housing recovery is well underway -- but don't expect the Federal Reserve to back away from its stimulative policies just yet.
If anything, the Fed is likely to deliver a buzzkill after its two-day meeting wraps up Wednesday. Fed chairman Ben Bernanke will also address the state of the economy in a press conference following the release of the Fed's latest statement on interest rates and new economic forecasts.
Instead of celebrating improvement in the economy, Bernanke and the rest of the Fed are more likely to express concern about how significant government spending cuts could dampen economic growth later this year, said Mark Zandi, chief economist for Moody's Analytics.
"There's a general sense that fiscal policy will take a bite out of growth this spring and summer," he said. "I think they're very nervous that as spending cuts take hold, the numbers are going to look softer."
The U.S. economy added 236,000 jobs in February, the strongest growth in three months. Meanwhile, the unemployment rate fell to 7.7%.
But that is unlikely to impress the Fed much, said Ellen Zentner, senior economist at Nomura Securities. She noted that there's weakness behind the headline numbers.
Related: The wealth effect might be shrinking
Half of the decline in the unemployment rate in February was due to workers dropping out of the job market. And while the addition of 236,000 jobs was a strong number, the central bank wants solid job growth to continue at a consistent pace for several months before it takes its foot off the gas pedal.
"One good indicator of labor market improvement would be if we saw payroll employment increase by 200,000 each month for a number of months," Chicago Fed President Charles Evans said in January. "We need a higher pace of employment growth and less volatility in that pace."
Related: Greenspan: No irrational exuberance, stocks undervalued
The Fed is currently engaged in a controversial policy known as quantitative easing, buying $45 billion in Treasuries and $40 billion mortgage-backed securities each month. The goal is to lower long-term interest rates, and thereby stimulate more lending by banks and more spending by businesses and consumers.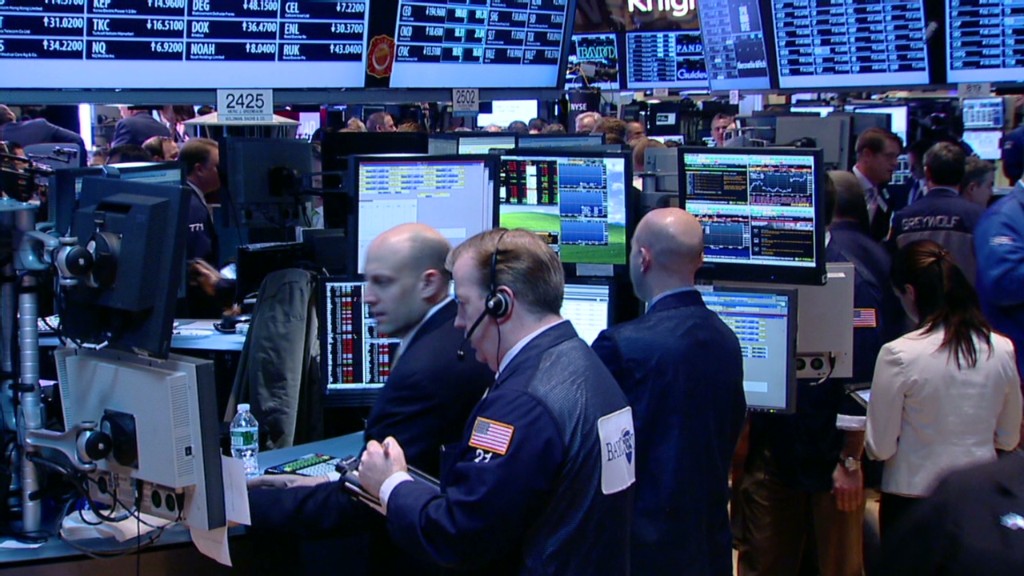 But unlike prior rounds of QE, this latest injection of monetary stimulus comes without an end date. Instead the Fed has issued a vague, qualitative guideline. It wants to see the labor market improve "substantially."
Meanwhile, the Fed is also holding short-term interest rates near zero, and doesn't plan to raise rates significantly until unemployment falls to around 6.5% or inflation exceeds 2.5% a year. Based on the latest figures on consumer prices, the annual inflation rate is 2%.
According to the Fed's own forecasts, the unemployment rate is unlikely to fall to 6.5% until at least 2015. The Fed will adjust this and other economic forecasts Wednesday, but outside economists aren't expecting much to change. Zandi said he expects a "brighter tone" from the Fed in its statement but that won't lead to a much stronger growth projection for the economy.
Still, a gloomy economic outlook could perversely be viewed as good news by Wall Street. If investors interpret weak-to-moderate growth forecasts as yet another sign that the central bank will keep stimulating the economy longer, that could lift stocks.