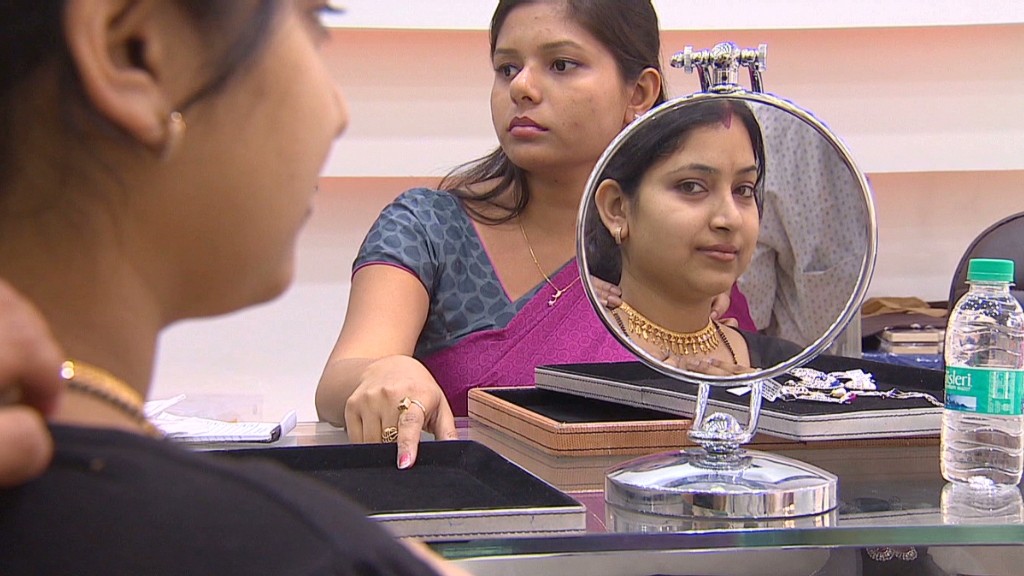 India's central bank cut lending rates Tuesday in an attempt to spur the country's stumbling economy, but also warned that elevated inflation could limit further action.
The Reserve Bank of India cut its repurchase rate to 7.5% from 7.75%, while the reverse repurchase rate was also reduced by 0.25%. Economists had widely expected the rate cut.
The central bank also cut rates by 0.25% in January, but high inflation could squash further stimulus.
"Even as the policy stance emphasizes addressing the growth risks, the headroom for further monetary easing remains quite limited," the bank said.
The bank said that inflation -- especially in food prices -- has created an environment that is "not conducive for sustained economic growth."
Government data released last month showed that India's economy grew by 4.5% in the third quarter from a year earlier, down from 5.3% in the second quarter. The pace was much slower than expected, a trend attributed to fiscal tightening and weaker exports.
Related story: India to tax rich, luxury cars
The performance was much slower than between 2009 and 2011, when the Indian economy responded strongly to fiscal and monetary stimulus and achieved growth of 8.6% and 9.3%.
Still, the central bank is likely to remain in a holding pattern.
"It makes sense for the central bank to maintain a prolonged hold on policy until either inflation pressures are better contained, or the balance of payments position improves," said Aninda Mitra of Capital Economics.