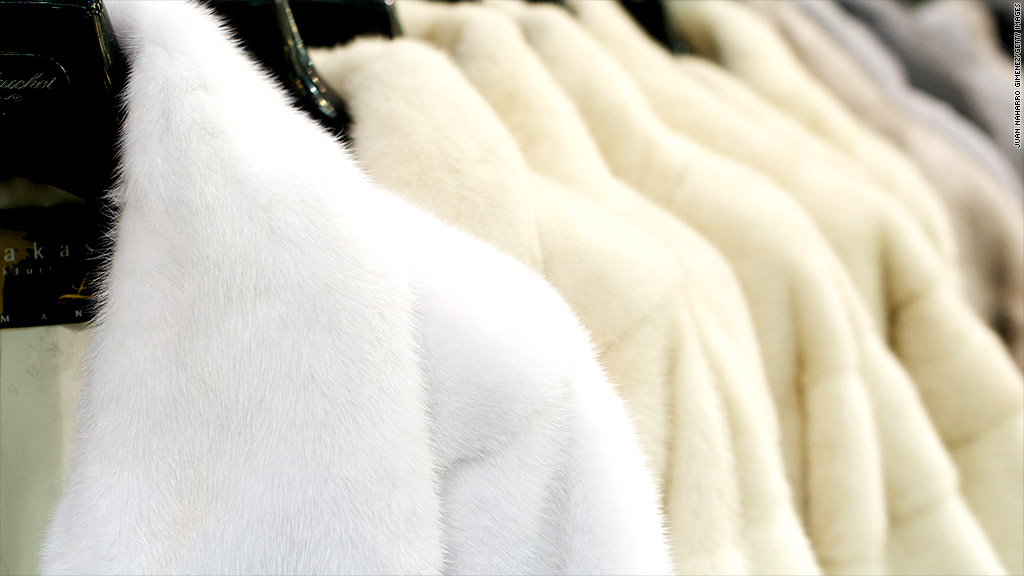 Sometimes, retailers think fake is worth more than real.
Three retailers, including upscale department store Neiman Marcus, have settled a case with the Federal Trade Commission by admitting they were selling products improperly described as having "Faux Fur" when in fact they had real fur. The complaint from the federal agency did not detail what kind of fur was used in the products.
The consumer agency said Neiman Marcus also admitted to misrepresenting that a rabbit fur product had mink fur, and that it failed to disclose the country of origin for fur in three other products as required by law.
Related: No easy answer for Neiman Marcus IPO
The other two companies are online retailers - DrJays.com, and Revolve Clothing. Neiman and Revolve were not immediately available for comment. DrJays.com said the misrepresentation was due to a typographical error, not an effort to deceive. It said that the mistake was made in only a few cases of the 50,000 items listed on its website.
The agency did not disclose any fine that companies paid as part of the settlements. But it said that under the order they would be subject to $16,000 fines for any future misrepresentation of the fur content of their products over the next 20 years.