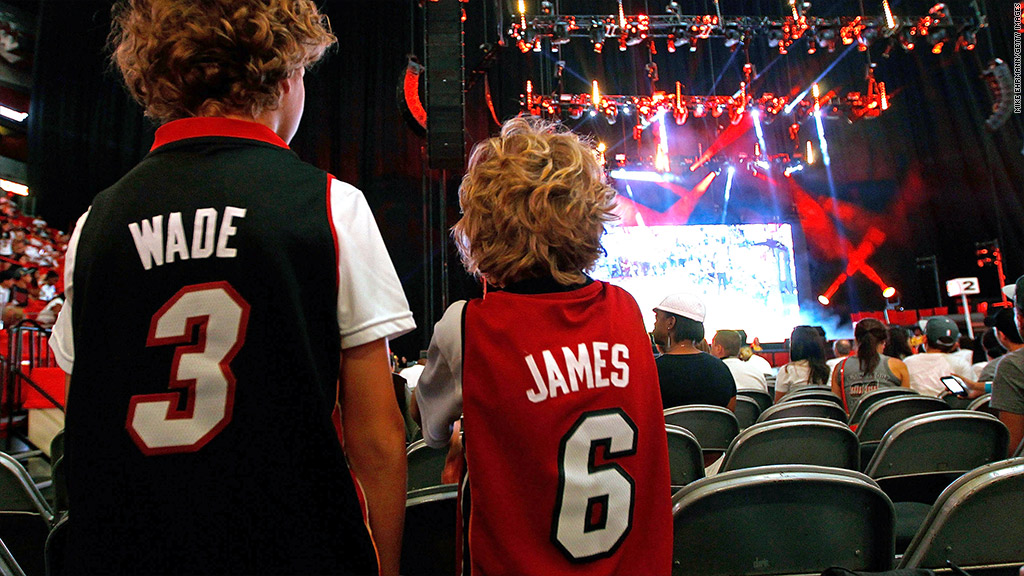 The Miami Heat's extraordinary winning streak has captured the attention of basketball fans across the country, and the team's merchandise is flying off shelves.
Sales of Heat items are up 30% year-to-date compared to 2012, according to SportsOneSource, a research service that tracks sales of licensed sports merchandise. Sales of Heat items at the NBAstore.com are up 40% since the start of the streak, according to league spokeswoman Amanda Thorn.
The Heat won its 24th straight game Wednesday, coming back from a 27-point deficit in the second half to defeat the Cleveland Cavaliers. If the team keeps winning through its April 9 game, it would break the league's record of 33 straight wins, which was set by the Los Angeles Lakers in the 1971-72 season.
Related: LeBron to pitch Dunkin Donuts in Asia
The Heat's sales spike far outpaced the sales of the rest of the league. The NBA says its domestic league merchandise sales are up less than 10% year to date. SportsOneSource's independent reading on NBA sales shows a 25% decrease so far this year. It attributes that drop to the "Linsanity" phenomenon during the year ago period. The sudden emergence of then New York Knicks player Jeremy Lin sparked a huge but short-lived spike in sales.
Related: Heat owner loud about his team, quiet about his troubled company Carnival
Thorn said that the surge in sales has moved Heat items into the No. 2 position at the league's flagship store on Fifth Avenue in New York, behind only the hometown Knicks.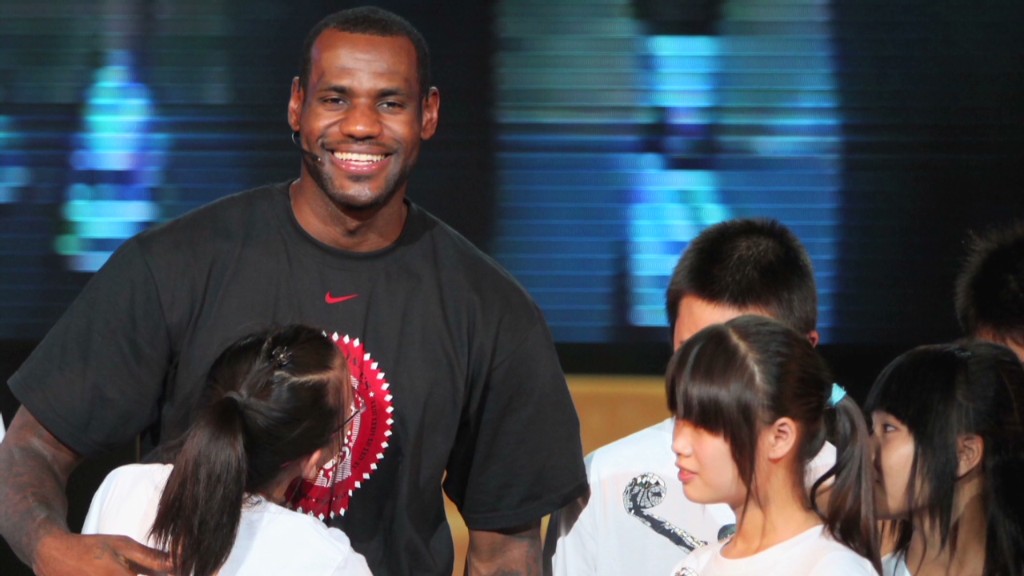 However the Heat's growing sales mean relatively little to the team's own bottom line. Proceeds of all licensed NBA merchandise is split evenly among all 30 teams.