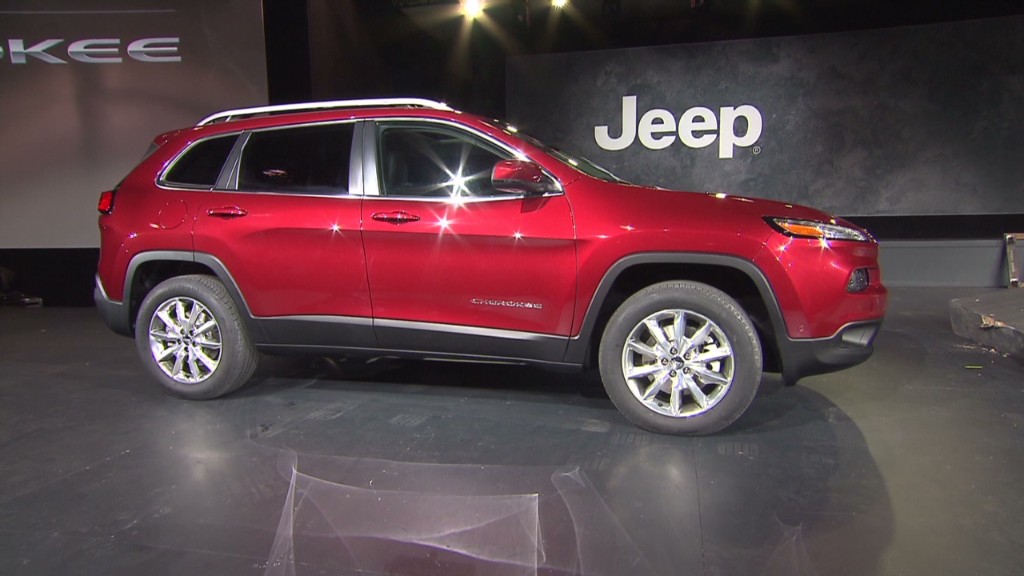 The Jeep Cherokee is back. This time around, the Cherokee is a rounded crossover SUV that will replace the box-shaped Jeep Liberty. But that softer look might spell trouble for the brand's traditionally rugged image.
The new Cherokee will be available with two engine choices: a 184 horsepower 2.4-liter 4-cylinder engine or a 271 horsepower 3.2-liter V6. Either engine will come with a nine-speed automatic transmission.
Also available will be two different all-wheel-drive systems or customers can chose a front-wheel-drive-only Cherokee. With the 4-cylinder engine, the Cherokee is expected to get 31 miles per gallon on the highway, according to Chrysler.
The Jeep Cherokee, introduced in 1984, was one of the vehicles that essentially created the modern SUV market segment. That Cherokee looked like a macho station wagon assembled out of shoe boxes. It was more-or-less replaced by the larger, more expensive -- and more fashionable -- Jeep Grand Cherokee which remains popular today.
To many enthusiasts, the name Jeep Cherokee still conjures up that earlier simple looking SUV.
But the new Cherokee unveiled Tuesday is soft-edged and sleek, looking like it spent more time in a wind tunnel than on a mountain trail.
"It's a little softer and kinder than other Jeeps we've seen in the past," said Jack Nerad, editorial director of Kelley Blue Books KBB.com automotive Web site.
Coolest new cars from the New York Auto Show
When images of the vehicle were revealed on the Internet, much of the initial response was negative. According to Michael Manley, head of the Jeep brand for Chrysler Group, that's because the Cherokee name creates expectations of that rugged looking square-shaped Jeep.
But feedback on the design is changing, becoming more positive as people get used to it, he said.
Unlike the Liberty, which Manley described as a "niche" vehicle designed more for off-road prowess than on-road comfort and handling, the new Cherokee is designed to appeal to a broader audience beyond traditional Jeep loyalists, he said.
The dilemma for Jeep is to broaden its appeal even when much of that appeal is based the vehicles being taken seriously by hard-core off-road enthusiasts, said Todd Turner, an industry consultant with California-based Car Concepts..
The new generation of SUV buyers cares more about fuel economy and a smooth ride than axle articulation and water fording capability. That next generation has been, up to now, buying import-brand crossover SUVs, Manley said. The new Cherokee, which is based on the same engineering as the Dodge Dart sedan, will be more comfortable and nicer to drive, according to Jeep.
Jeep latest corporate victim of Twitter hack
But for Jeep to to succeed, the masses of Jeep owners who never leave the suburbs still should feel like the vehicle they're driving is taken seriously by people who drive across the open desert.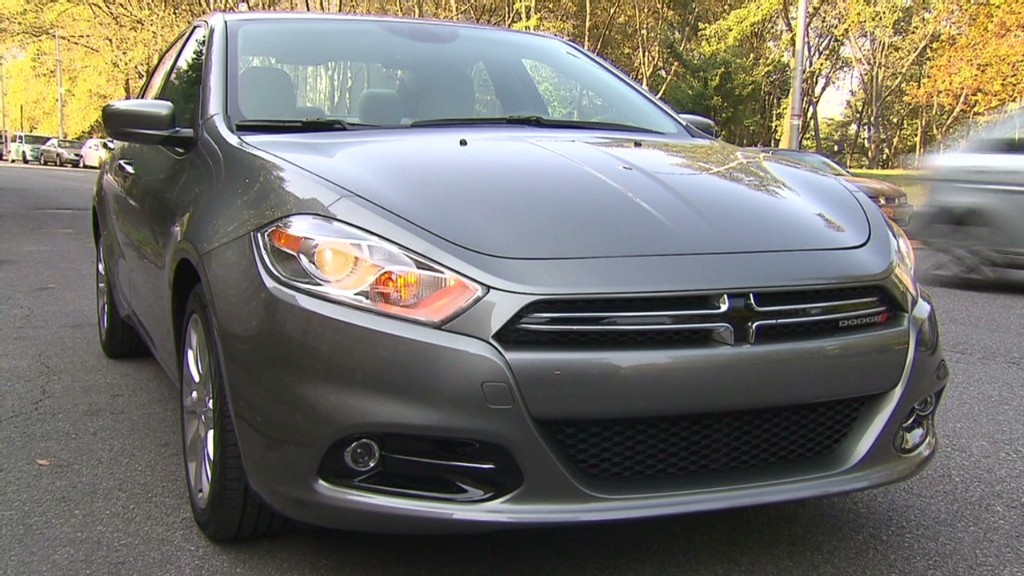 The answer, from Manley's point of view, is that not every single Jeep has to be a mountain man's dream car. But every Jeep must be available in a version that can crawl up canyon walls even if few customers actually buy that version.
Despite its rounder lines, Jeep promises the Cherokee will be as off-road capable as any. While it will be available in front-wheel-drive versions for those not interested in venturing off dry pavement, buyers will be able to get "Trail Rated" versions including the Jeep Cherokee TrailHawk which will have higher ground clearance and a specially designed front end.
"It's been at Moab and it can do Hell's Revenge," said Manley. Hell's Revenge is a particularly challenging off-road trail in the Utah desert.
In the future, Jeep will be continue to expand the line-up but without straying from the brand's core SUV roots, said Manley. A modern version of the large Grand Wagoneer is expected around 2015 and a subcompact SUV, something smaller than the Jeep Compass, should be coming out in the near future, too.