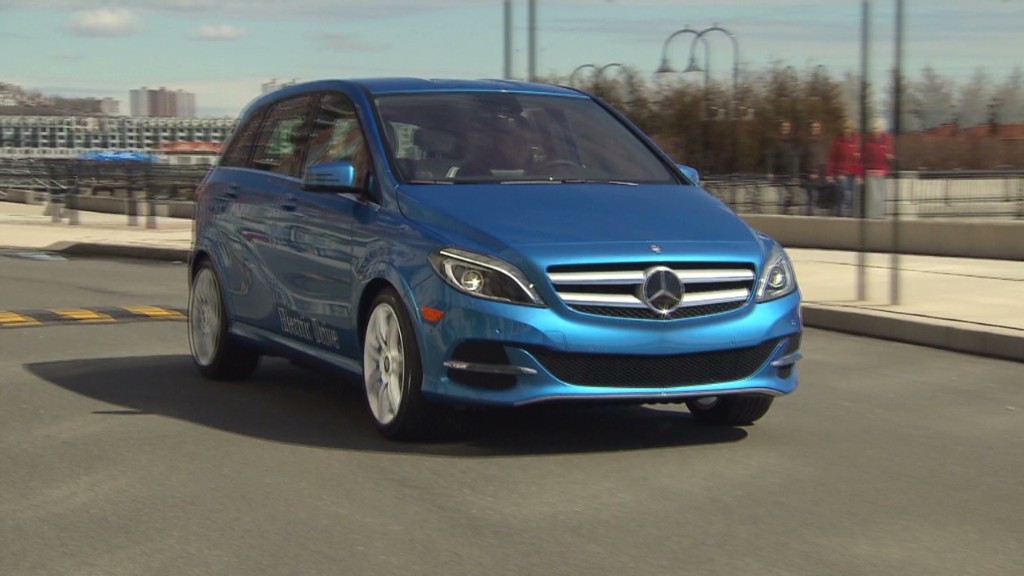 Mercedes-Benz has unveiled a new electric car developed in partnership with California-based
Tesla Motors

(TSLA). The car is a version of Mercedes' B-class hatchback which has not, until now, been available in the United States.

This car, the 2014 Mercedes B-class Electric Drive, will be available first in the states before reaching other markets, according to Mercedes-Benz. It will go on sale early next year, first in just a few states, but will become more widely available later on.

The car is much a smaller Mercedes than Americans are accustomed to. Up to now, the smallest Mercedes available here has been the C-class, although the luxury carmaker will soon begin selling the smaller CLA-class. Even smaller Mercedes cars are expected to be available here, soon, however.

Electric car maker Tesla Motors helped Mercedes develop and is manufacturing parts of the new car's electric drive system, including the lithium ion battery pack, electric motors, on-board charger and other electronics. Besides producing its own car, the Tesla Model S sedan, Tesla already produces electric drive components for the battery-powered Toyota Rav4 EV.

New wheels from the New York Auto Show

The Mercedes Electric Drive will have a "quick charge" feature that will give it a range of 60 miles after just a 2-hour charge, according to Mercedes. With a full charge, which will take about 7 hours, it should travel about 115 miles. A 134 horsepower electric motor will let it accelerate from zero to 60 miles an hour in under 10 seconds.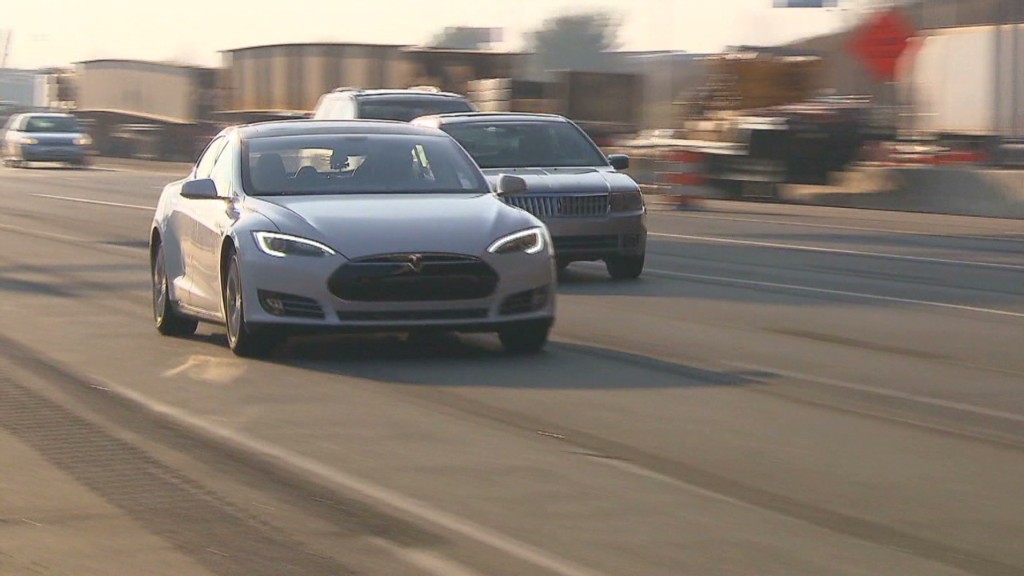 The new car will come with a number of Mercedes-Benz luxury and safety features including a system that helps drivers stay in their lanes and active parking assistance.
Mercedes already produces a version of the B-class powered by hydrogen fuel cells. Hydrogen fuel cells turn hydrogen into electricity and water inside the vehicle.
Mercedes' parent company, Daimler (DDAIF), also produces the Smart Electric Drive, a two-seat car which will go on sale in the U.S. in May. An electric version of Mercedes' high-performance SLS AMG sports car is also expected to go on sale soon, although it has yet to be decided whether it will come to the U.S. That car will be powered by a 751-horsepower electric motor.