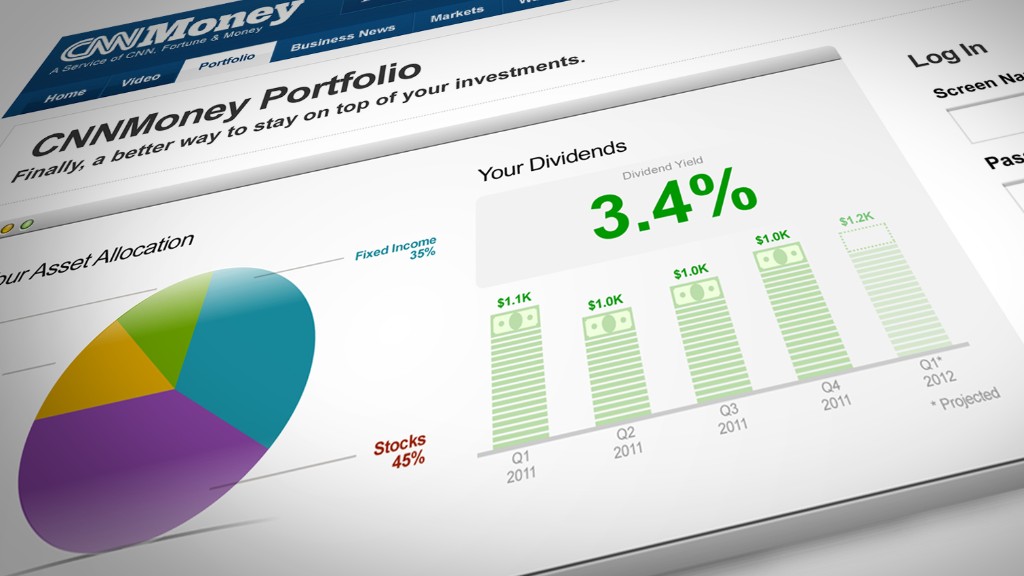 We're pleased at CNNMoney to debut our new Portfolio tracker.
You'll see that it is leaps ahead of the last portfolio you used, bringing together your entire investing life into one simple tool.
Check out some of what it can do and you'll see what we mean:
- Automatically sync all your brokerage, IRA and 401(k) accounts and show them in a single view.
- "Tell a story in an eye-blink" charts and graphs, instantly showing real-time performance and risk.
- Run more than 100 tests on your holdings and trading behavior to give the best possible personalized advice.
- Get up to the second quotes, breaking news and commentary from 500-plus sources.
With the markets at all-time highs, we know you demand and need this real-time utility paired with our latest news and analysis.
With the addition of our new portfolio, we aim to help you make even better investing decisions.
Welcome! And let us know what you think.
- Chris Peacock, Executive Editor / Vice President