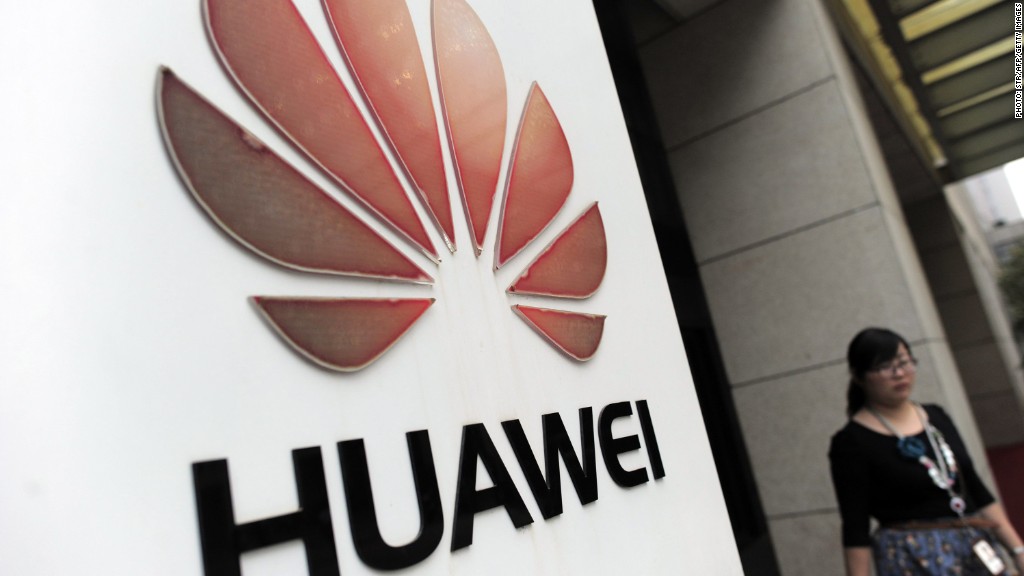 Wireless carrier Sprint and SoftBank, its Japan-based suitor, have assured lawmakers in the U.S. that they will stop using equipment manufactured by China's Huawei.
Softbank is seeking to buy 70% of Sprint for $20 billion, but must win the approval of regulators and agencies that have become increasingly wary of Chinese suppliers. Clearwire (CLWR), which agreed late last year to be purchased by Sprint, uses some Huawei equipment in its network.
Rep. Mike Rogers, chairman of the House Intelligence Committee, said Thursday that he was pleased with the commitments made by both Sprint and SoftBank.
"I have met with SoftBank and Sprint regarding this merger and was assured they would not integrate Huawei in to the Sprint network and would take mitigation efforts to replace Huawei equipment in the Clearwire network," Rogers said.
Sprint (S) declined to comment for this story.
Huawei is one of the world's largest telecommunications companies, offering products that include routers and other Internet gear. It has for years tried to expand operations in the West, only to be met with resistance over security concerns and fears over alleged ties to China's government.
In October, Rogers' House Intelligence Committee released a report that was critical of the firm's record of intellectual property violations, alleged ties to Iran, and what the committee describes as "a pattern and practice of potentially illegal behavior" in the United States.
"The risks associated with Huawei's ... provision of equipment to U.S. critical infrastructure could undermine core U.S. national-security interests," the report said.
Huawei disputed the report's findings, calling them "baseless." A representative from Huawei declined to comment Friday.
Related story: What makes China telecom Huawei so scary?
SoftBank's acquisition of Sprint must still be approved by the Committee on Foreign Investment in the United States, a government body that considers the national security implications of such investments.
"I expect [Sprint and SoftBank] to make the same assurances before any approval of the deal in the [Committee on Foreign Investment in the United States] process," Rogers said.
SoftBank is Japan's third-largest carrier, and is led by colorful and outspoken CEO Masayoshi Son. The company isn't shy about dealmaking. It owns a stake in social media games company Zynga (ZNGA) and had a chunk of Yahoo (YHOO) until 2011.
Security concerns aside, regulators are likely to cheer the SoftBank deal, which would ensure that four strong, nationwide wireless competitors remain in the U.S. market.
In AT&T's (T) scuttled $36 billion buyout offer for T-Mobile, regulators said they opposed the deal because it would bring the number of national wireless choices down from four to three.