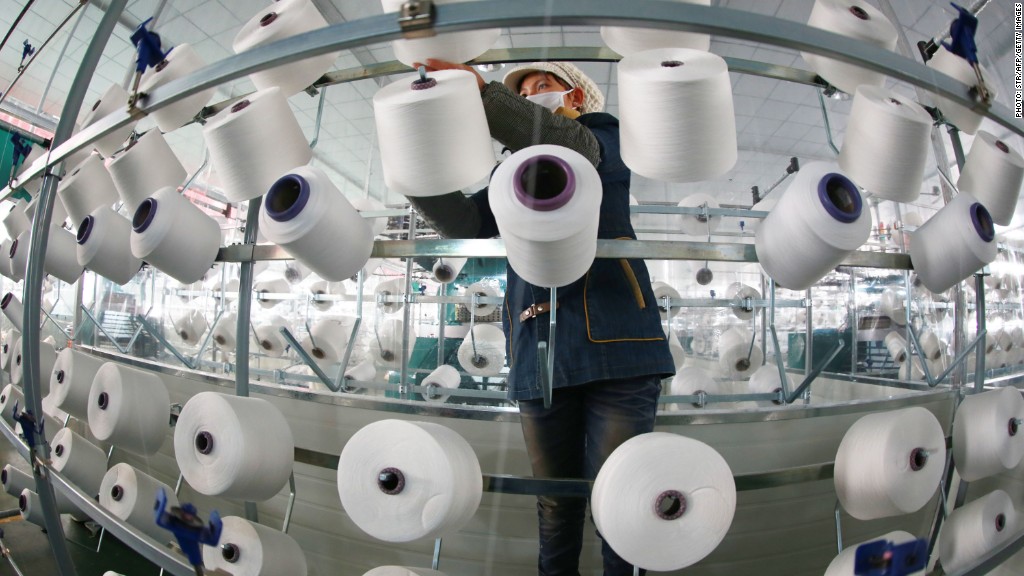 Activity in China's manufacturing sector accelerated in March, bolstering hopes for a more robust economic recovery this year as the country completes a key leadership transition.
HSBC's manufacturing index rose to 51.6 from 50.4 in February, slightly weaker than its initial "flash" estimate of 51.7. A reading above 50 signals expansion in the manufacturing sector.
China's official PMI also posted a gain, rising to 50.9 from 50.1 in February. The index is now at its highest level in 11 months.
"China's recovery continues, mainly driven by the gradually improving domestic demand conditions," said Hongbin Qu, chief China economist at HSBC. "The decline in input prices suggests a modest pace of demand recovery and moderating inflationary pressures."
The strength of manufacturing in China is considered a barometer of the global economy because of the nation's role as a powerhouse exporter. Because it makes up a large part of China's economy, manufacturing plays an important role in shaping domestic policy.
Related story: U.S. companies betting big in China
China's economy has averaged growth of around 10% a year for the past three decades, allowing the nation to rocket past competitors to become the world's second-largest economy.
While the growth slowed in 2012 to 7.8%, that figure topped government targets and analyst expectations, signaling an exit to the slowdown that had worried economists.
But China's new leadership -- President Xi Jinping and Premier Li Keqiang -- inherits a country facing challenges over the environment, the rule of law and economic inequities.
The path forward, most analysts agree, requires China to move toward an economy in which consumption drives growth -- no easy task.
Local party officials have long depended on investment spending to maintain clout -- a pattern that reform would undercut. The shift could also undermine the breakneck pace of economic expansion to which China has grown accustomed, at least in the short term.