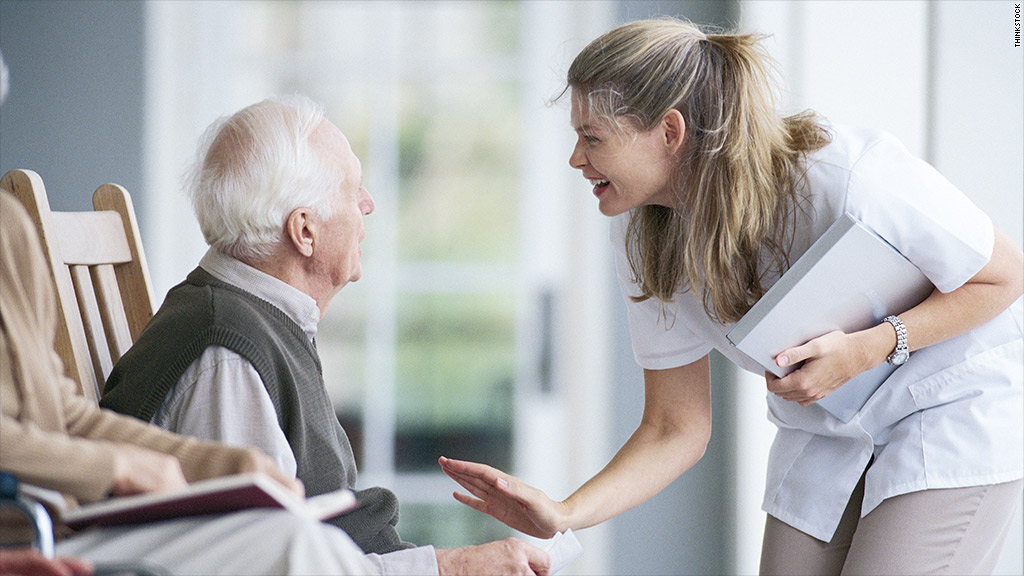 A new study puts the cost of treating Alzheimer's and other forms of dementia at $109 billion, making it more expensive to society than either cancer or heart disease.
The study, which appeared this week in the New England Journal of Medicine, also estimates that costs will more than double in the next 27 years, reaching $259 billion by 2040.
The same study puts the estimated cost of treating heart disease at $102 billion, and cancer treatment at $77 billion.
The cost of formal care comes to an yearly average of $33,329 for each patient with dementia. Both those average costs, and the number of patients suffering from dementia, are forecast to rise in coming years.
Robert Egge, vice president for public policy for the Alzheimer's Association, said the study does a good job bringing to light just how expensive the disease is for society.
"It's expensive because of how long people live with the disease, and the intense care that's required as they progress further and further into Alzheimer's," he said.
Most of these costs fall to U.S. taxpayers, as 70% of dementia patients are eligible for Medicare, according to the study. Others have coverage under Medicaid.
Related: Cutting the high cost of end-of-life care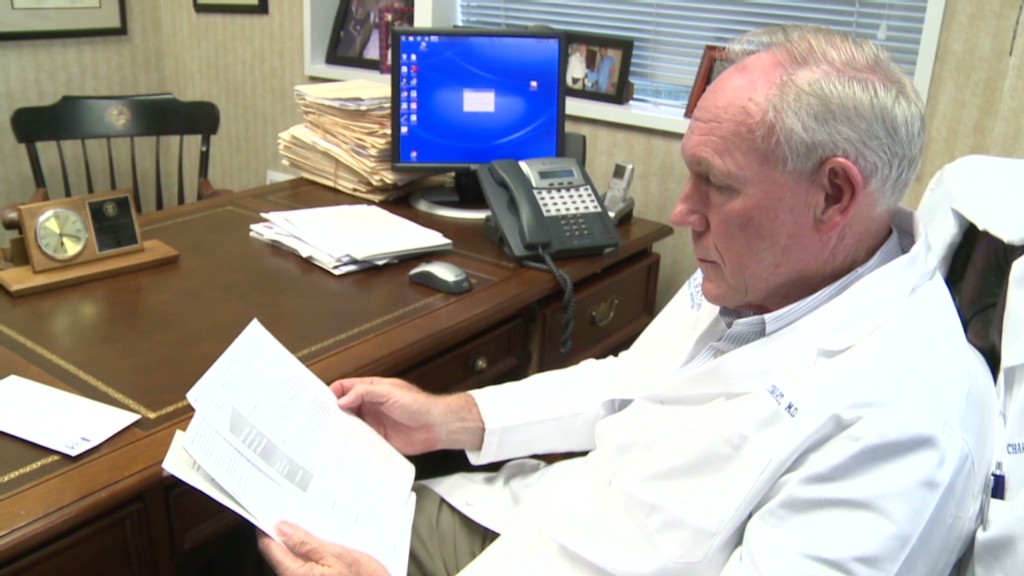 The study says the estimate only includes care actually paid for in the health care marketplace. If informal care, such as care provided by family members, is factored in, the costs rise sharply.
If the care by family members is valued at what it would cost to hire a professional health care provider, the cost estimate of caring for patients rises to $159 billion. If the lost wages of family members is used to value the cost of informal care, the total cost estimate rises to $215 billion. Egge said about 70% of Alzheimer patients live at home and depend on this kind of informal care.
"It's people who can't hold down a job because they have to care for a family member that are the hidden costs of this disease," he said.
Egge said that part of the problem for the cost of the disease is that there are so few successful therapies available to treat those suffering from dementia. But he said that if therapy can slow the onset of the symptoms, it can go a long way to reducing costs.
Estimates are that if treatments could push back the disease for an average of five years, it would eliminate about half the cost of care, Egge said.