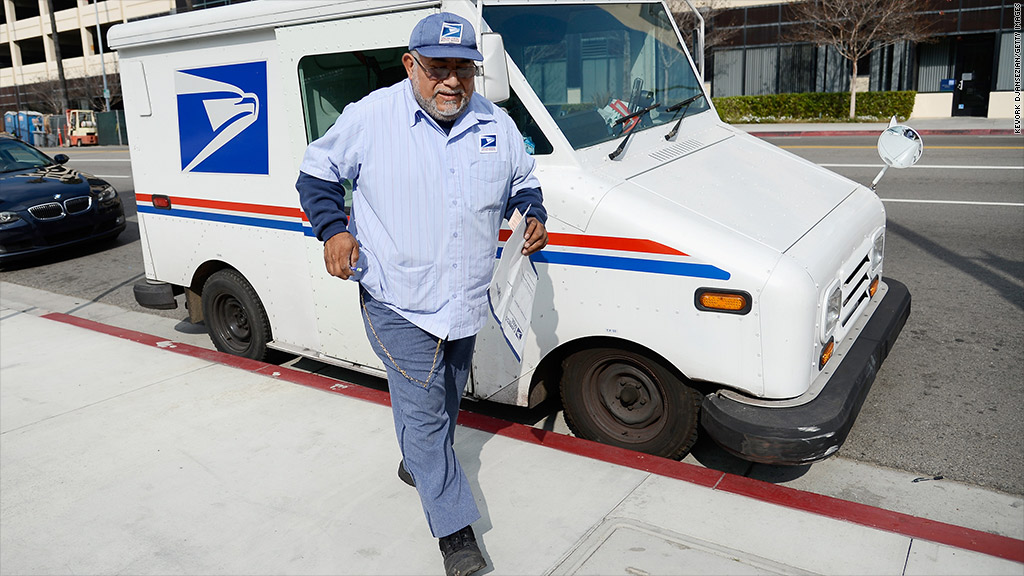 More U.S. Postal Service workers are retiring and dropping out of the work force.
In March, nearly 12,000 Postal Service workers left their jobs, according to the Department of Labor. Those retirements helped lower the national unemployment rate, contributing to the nearly half-million people who told a Labor Department survey they were no longer looking a job.
At the U.S. Postal Service, retirements are nothing new. Last year, Postmaster General Patrick Donahoe said more than 25% of the approximately 525,000 permanent employees were eligible to retire. Several times last year, including last fall, the service offered retirement packages with as much as $15,000 in cash as an incentive for older workers to leave.
And it appears to have worked. In February, more than 14,000 U.S. postal workers filed the paperwork to retire, according to Postal Service records. In March, about 5,000 more were expected to file the paperwork, which could show up in the April labor report.
Unemployment rate falls for all the wrong reasons
Overall, about 23,000 fewer federal employees are working at the Postal Service, compared to last March.
Some of the job losses have also come from plant consolidations. The agency is in the process of consolidating dozens of mail processing plants. Union workers must be offered new jobs, but some leave the agency when the new job depends on relocation.
Postal officials have been talking about making the Postal Service a smaller, leaner team for years, as the agency struggles with billions of dollars in losses.
Technological advances have led to a decline in first-class mail, which most consumers use to pay bills and stay in touch. Historically, first-class mail revenue has been enough to keep things running.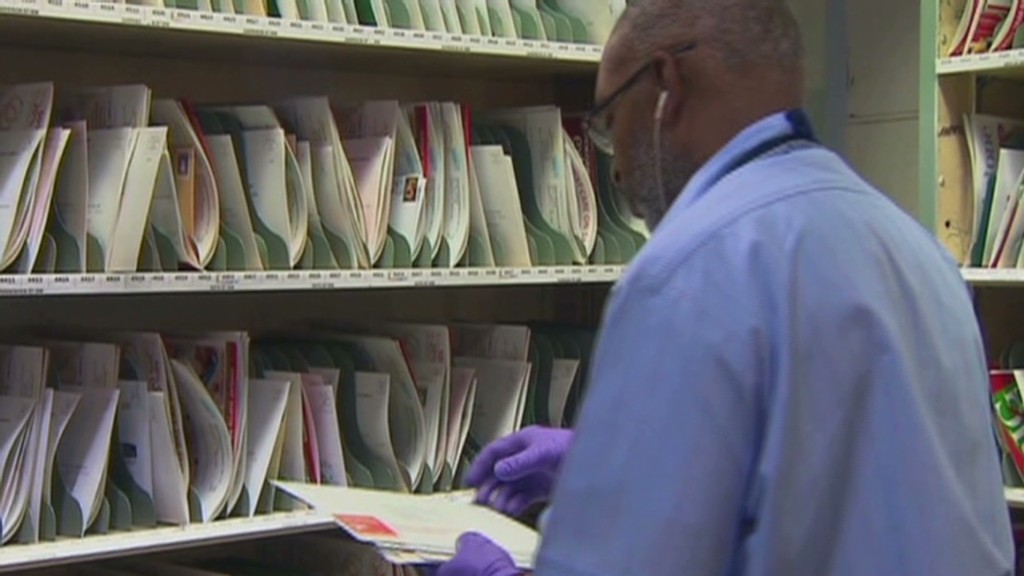 In 2006, a congressional mandate forced the service to pre-fund healthcare benefits for retirees to the tune of more than $5 billion each year. Those payments sent the Postal Service into debt, as it borrowed billions of dollars from taxpayers to make up for the shortfalls.
The agency is also pursuing controversial cost-cutting measures, including no longer delivering and collecting letters and other first-class mail on Saturdays beginning in August.
That plan would save $2 billion a year, not much compared to the $16 billion loss the organization reported for 2012. It's not yet clear that the service has the legal authority to stop delivering Saturday mail.