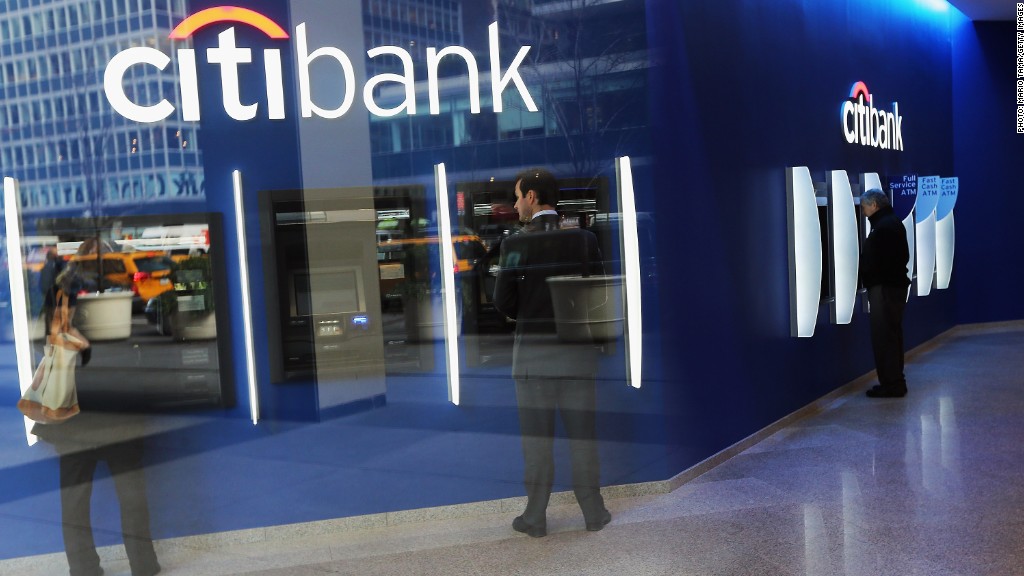 Don't expect to be dazzled by banks' first-quarter earnings.
With interest rates hovering near record lows, banks are struggling to make profits on the deposits they lend out.
Many analysts also predict that loan growth slowed during the quarter, largely due to a huge uptick in demand in late 2012, when businesses and consumers rushed to borrow ahead of the fiscal cliff.
"There was a lot of anxiety in the marketplace," said Marty Mosby, a bank analyst at Guggenheim Securities. "People and companies borrowed in the fourth quarter, so they didn't do so in the first quarter."
The impact of early borrowing will be the most pronounced at Wells Fargo and smaller, regional banks, where the bulk of revenues and profits come from lending, predicts Dan Marchon, a research associate at Raymond James.
Related: Fed approves capital plans from 16 of 18 big banks
But it's not just lending and deposits taking a hit.
JPMorgan Chase, which kicks off bank earnings Friday morning, generates a sizable chunk of its profits from investment banking fees.
And despite this year's stock market rally, trading volumes remain low, which will cut into investment banking profits. "The global investment banking rebound that should occur in an economic recovery remains a hope for the future, given the Euro's continuing problems," said Brad Hintz, an analyst at Sanford Bernstein.
Don't expect housing to contribute in a big way either, said Marchon. Most of banks' housing-related profits come from refinancing rather than new home borrowing, he said, and refinancing activity appears to have slowed in the first quarter.
"Mortgage revenues won't be the gem they've been in recent quarters," said Marchon.
Banks have also already taken a number of steps to cut costs, leaving little room to cut expenses further, said several analysts.
Related: Senate on London Whale: Worse than we thought
Analysts estimate financial sector profits will grow 3.8% for the first quarter, according to FactSet. That's a steep retreat from the 16.6% growth rate in the fourth quarter and 11.7% in the third quarter.
Overall first-quarter earnings are expected to be weak as well. FactSet estimates that corporate profits will decrease by 0.6% in the first quarter, and 86 companies have already issued negative guidance.
Earnings unofficially kick off after the closing bell Monday, when Alcoa (AA) reports.
Many analysts expect that this quarter will be the first where investors see and understand the new era of banking: heavily regulated institutions with bland, vanilla profits and little room for large London Whale type trades. These earnings might not be stellar, but they may be less likely to vanish like they did in 2008 and 2009.
Still, bank stocks have been on a tear in 2013, with shares of Citigroup (C), JPMorgan Chase (JPM), Wells Fargo (WFC), and Goldman Sachs (GS) gaining between 8% and 13% so far this year. That's not bad, considering those four rallied more than 25% in 2012. Bank of America (BAC) is up just 3% in 2013, but its shares more than doubled last year.