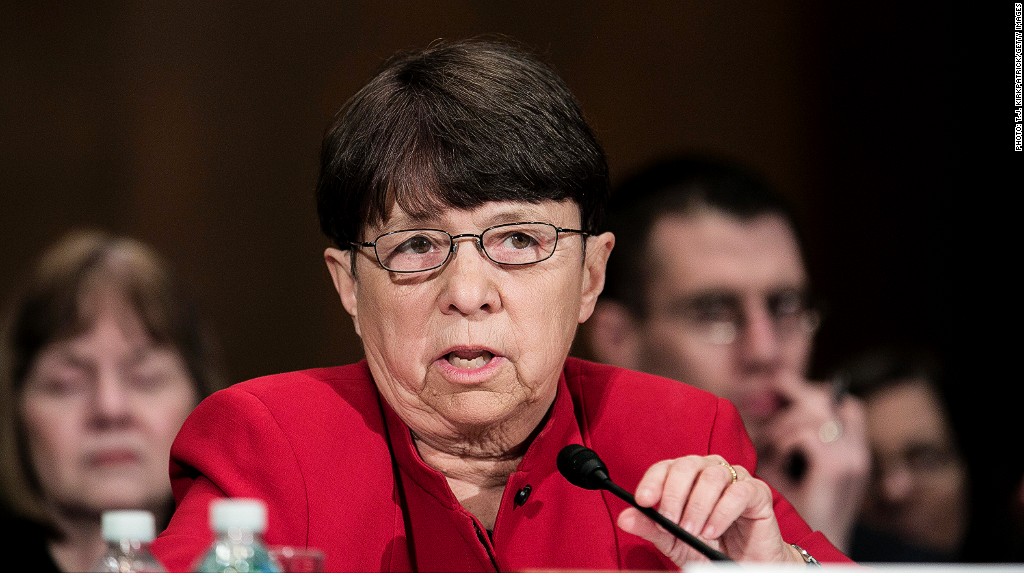 The Senate on Monday confirmed former New York federal prosecutor Mary Jo White as head of the Securities and Exchange Commission.
White was confirmed without a roll call vote, signaling lawmakers didn't consider her confirmation particularly controversial.
White is best known for her nine years as the chief federal prosecutor for the Southern District of New York, a territory that includes Wall Street. She built a reputation as a tough prosecutor, taking on complicated financial fraud, terrorism and organized crime.
In the past decade, White built a career as a top notch corporate defender, representing high profile Wall Street firms. The SEC is the watchdog agency that monitors Wall Street and corporate financial disclosures.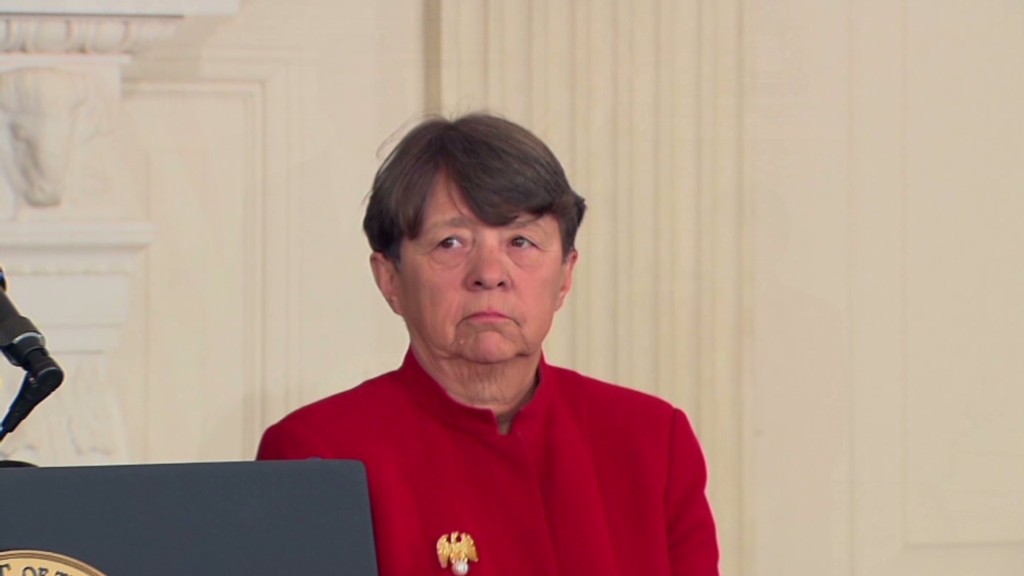 During her Senate hearing, lawmakers questioned White about her work defending Wall Street firms. They asked if she could effectively run the SEC, while potentially bumping up against former clients and even some ongoing regulatory cases she had been representing.
For example, she represented former Bank of America (BAC) CEO Ken Lewis in a case where former New York Attorney General Andrew Cuomo charged the bank with fraud for failing to disclose billions of dollars of bonuses to Merrill Lynch chiefs as it was failing. The SEC investigated that case and struck a $150 million settlement agreement with the bank.
During her confirmation hearing, White said the White House and government ethics officials had thoroughly reviewed her work representing Wall Street firms and was confident she could do the job.
She said the Office of Government Ethics had sent the Senate a letter saying she was in "full compliance" with all ethics laws. White said she would "recuse" herself when she needs to, meaning she'll step back and remove herself from regulatory discussions involving cases she had worked on as an attorney.
"I do not believe the recusals will prevent me from fully performing my duties," White said during her hearing.
SEC: OK to use Twitter, Facebook for announcements
President Bill Clinton appointed White as U.S. attorney for the Southern District in 1993.
Under her watch, Ramzi Ahmed Youself was convicted of bombing the World Trade Center and "the blind sheik" Omar Abdel Rahman was convicted of planning that bombing. Also, mafia don John Gotti was convicted of murder and racketeering.
Her office also indicted Osama bin Laden for attacks on U.S. embassies in Africa.
She left the post in 2002 and has been in private practice since, serving as a partner at the law firm Debevoise and Plimpton.
White also served on the board of the Nasdaq Stock Market. She continues to serve on the board of the American Society for the Prevention of Cruelty to Animals and served as chairwoman of that group last year.
White takes over the top job of running the SEC from Elisse B. Walter, who temporarily took the post last November when Mary Schapiro stepped down.