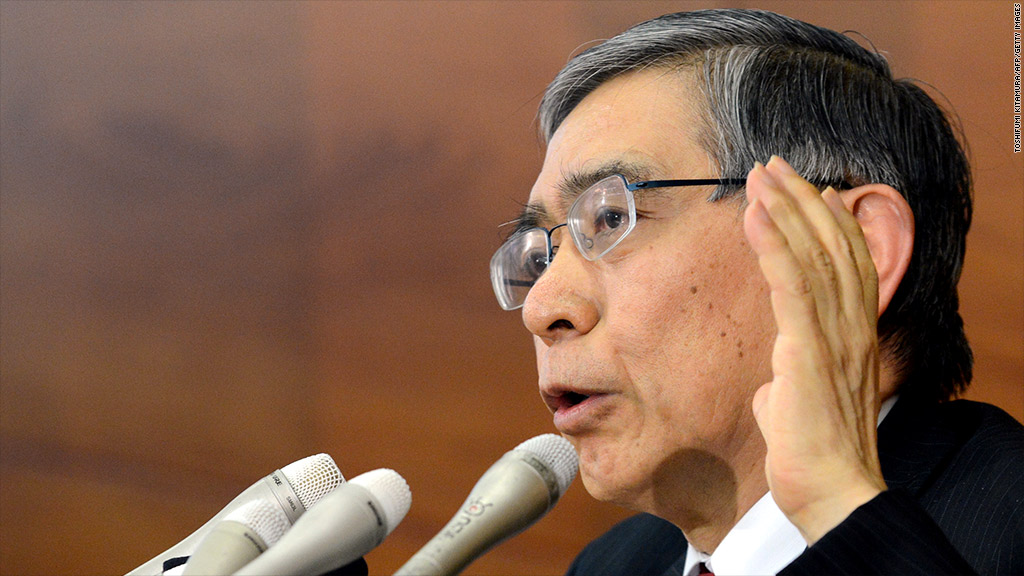 The International Monetary Fund says inflation pressures are in check, giving a green light to central banks around the world to take whatever actions they feel are needed to try to spur economic growth.
The report comes as the Bank of Japan has embarked on an aggressive course to try to spur growth and battle deflationary pressures. The Federal Reserve committed to open-ended asset purchases in an effort to battle stubbornly high unemployment. Both moves have sparked some criticism by those who fear the monetary policy could lead to inflation down the road. But the IMF report, which is part of the World Economic Outlook it is in the process of releasing this month, said those fears are overblown.
"Even if you make a mistake...the inflationary consequences of that mistake are unlikely to be large," said John Simon, IMF senior economist at a press briefing Tuesday, discussing the moves of the central banks. "When you balance the risk, we think the fear of high inflation in the future shouldn't prevent monetary policy from being stimulative now."
Related: Inflation slows dramatically in China
The report says the strength and independence of central banks has kept long-term inflation expectations firmly anchored. And Simon said that if conditions change and inflation starts to pick up, the central banks are well positioned to act quickly and put the brakes on price increases. Therefore it believes inflation is likely to remain stable even as the recovery strengthens.
Not all central banks are rushing to pump money into their economies in an effort to spur growth. Despite the fact that there is record high European unemployment and the European recession is getting deeper, both the European Central Bank and the Bank of England kept rates unchanged when they met last week.