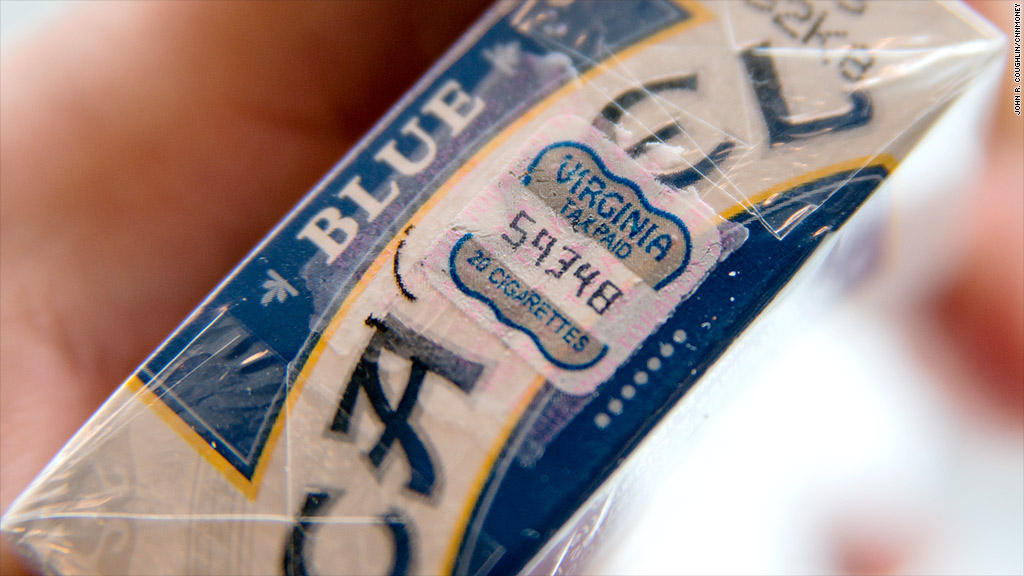 Wanna make a quick $1,944,000? Buy a truckload of cigarettes in Virginia and sell them in New York.
Yeah, it's illegal. But that's how much can be made from selling a tractor trailer's worth (that's 800 cases, each holding 600 packs of cigarettes) of low-tax Virginia cigarettes in high-tax New York, based on estimates from the Bureau of Alcohol, Tobacco, Firearms and Explosives.
And that's exactly what criminals are doing.
In 2011, more than 60% of all cigarettes sold in New York were smuggled in from another state, according to the Mackinac Center for Public Policy, a free-market think tank. That's up from about 36% in 2006.
It's not just happening in New York. Mackinac says 15 states have smuggling rates that top 20%. Add in counterfeit cigarettes from overseas, and ATF estimates the lost government revenue at more than $5 billion a year.
Mackinac and others pin the blame on rising state taxes, and say things could get even worse if President Obama's proposed 94-cent-a-pack cigarette tax hike goes through. Anti-smoking groups say the smuggling numbers are inflated, and that the public health benefits of fewer smokers -- the ones dissuaded by pricey packs -- far outweigh any lost revenue or other effects of smuggling.
The ring: The Virginia-New York corridor is perhaps the most popular, as the big difference in taxes and the states' close proximity make it an attractive route for criminals. In Virginia, the state taxes are 30 cents. In New York, they're $4.35. New York City tacks on an extra $1.50, taking the tax bill to $5.85 per pack -- the highest rate in the nation.
"We've had people trading our undercover agents kilos of cocaine for cigarettes," says Mike Campbell, a spokesman for ATF. "That's how lucrative it is."
Related: Obama calls for cigarette tax hike of 94 cents a pack
While Virginia-New York gets most of the attention, Campbell says trafficking rings run cigarettes from many of the low-cost states to most of the high ones. Virginia to California and North Carolina to Michigan are other popular routes.
The perpetrators range from mom-and-pop operators all the way up to international terrorists, according to Campbell. Convenience store owners cross state lines to fill car trunks, while Asian and Russian mobsters smuggle by the truckload. In 2002, Mohamad Youssef Hammoud was convicted of funneling profits from a North Carolina smuggling ring to the Lebanese terrorist organization Hezbollah.
Armed hijackings of cigarette trucks have taken place, Campbell says, and contract killings have been ordered.
The quantity of counterfeit cigarettes coming into the country from overseas, mostly from China, is also rising. The knockoffs are particularly irksome to the tobacco companies, and could pose an even greater danger to consumers than regular cigarettes.
"You have no idea what's in the product," says David Sutton, a spokesman for Altria (MO), which makes Marlboro and other cigarettes.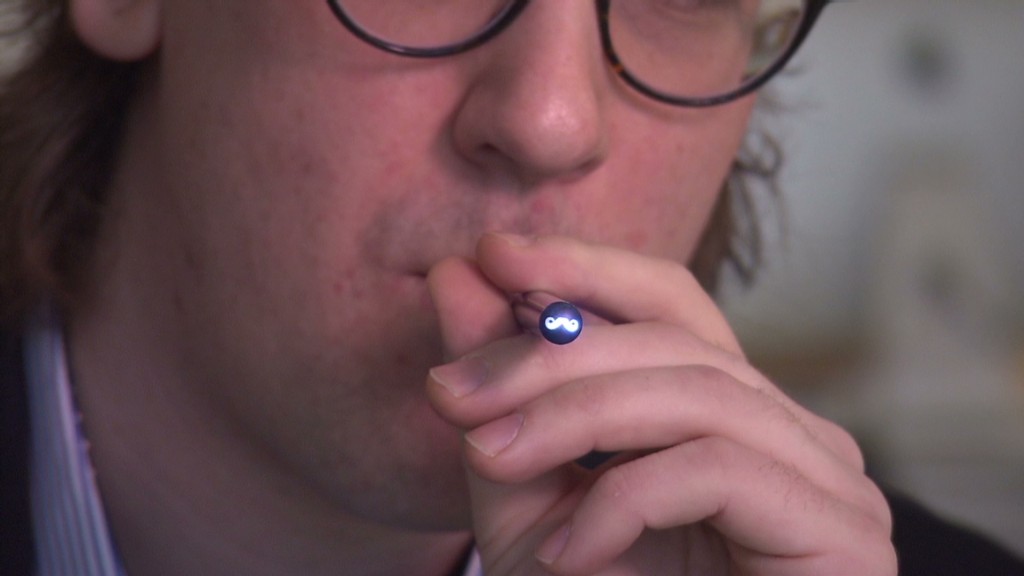 Rat droppings, rabbit feces and dirt have all been found in counterfeit smokes, says Sutton, who notes that the manufacturing often takes place in old factories, caves or underground.
Legit cigarettes from Mexico and other markets are also smuggled into the U.S.
"We'll see a lot more of these rolling into the country if the excise tax goes up," says Michael LaFaive, director of fiscal policy at Mackinac, which gets much of its funding from corporations, including Altria.
Public health advocates say that's no reason to oppose the tax. Higher cigarette prices encourage people to quit: Smoking rates dropped 10% after a 62-cent-a-pack federal tax hike in 2009. And smoking costs society a lot of money -- nearly $200 billion annually in medical bills and lost productivity, according to the Centers for Disease Control. Not to mention nearly a half million lives lost each year.
"Smuggling does exist, but are we going to give up a really great tax over the fact that a few will slip through the cracks?" asks Patrick Reynolds, the grandson of tobacco magnate R.J. Reynolds, who became an anti-smoking advocate after his father died from emphysema. "It won't be perfect, but it will be better than it is now, and it will prevent a lot of kids from starting smoking."