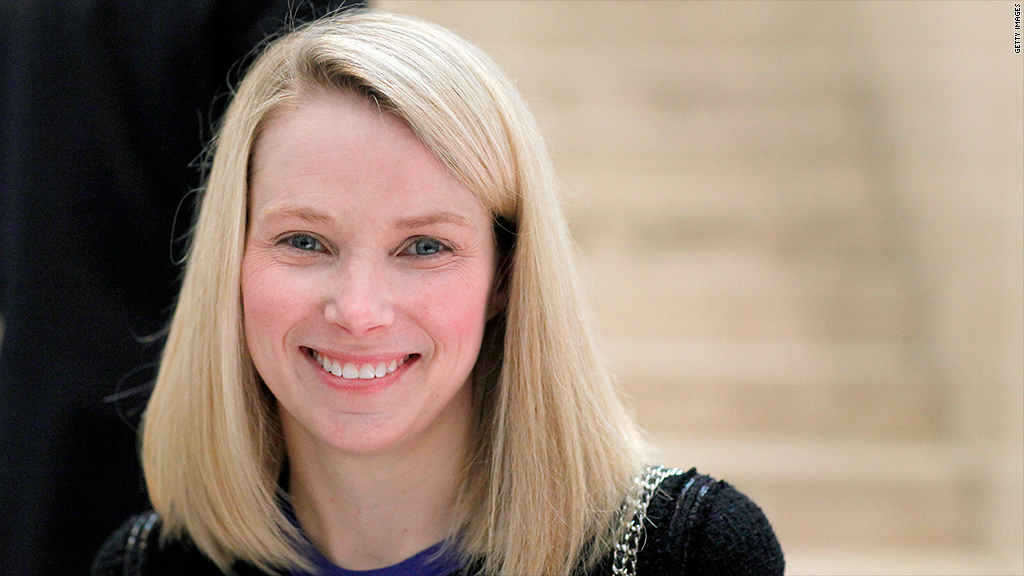 The Marissa Mayer honeymoon may be over.
Yahoo (YHOO) reported lousy first-quarter sales and a downbeat outlook that sent some investors heading for the exits Tuesday afternoon. Shares of Yahoo fell 4% in after-hours trading.
In the nine months since the new CEO came from Google to try to save Yahoo, shares soared by more than 50%. Mayer made several well-publicized changes to the company's culture and recently unveiled a new homepage, a redesigned Yahoo Mail and a refreshed Flickr service. All were designed to get Internet consumers' thinking about Yahoo again and increase user engagement.
Those tweaks haven't paid off -- not yet, at least.
Search ad revenue rose by 6%, but that was slightly less than what optimistic Wall Street analysts were expecting. The gains in search were also overshadowed by the 11% decline in display ad revenue (banners and video ads) -- also much worse than analysts had forecast. Each of those segments makes up about 40% of Yahoo's overall business.
Yahoo has long stressed the importance of being among the largest Internet properties in the world. But page views haven't translated into financial success lately.
Related story: Marissa Mayer's Yahoo strategy could soon emerge
Agitating investors even more was Yahoo's dour guidance for the current quarter.
The company said it expects sales to come in between $1.06 and $1.09 billion, slightly below the $1.11 billion Wall Street analysts had expected. Yahoo's earnings expectations were even more of a disappointment, coming in 8% below analysts' forecasts.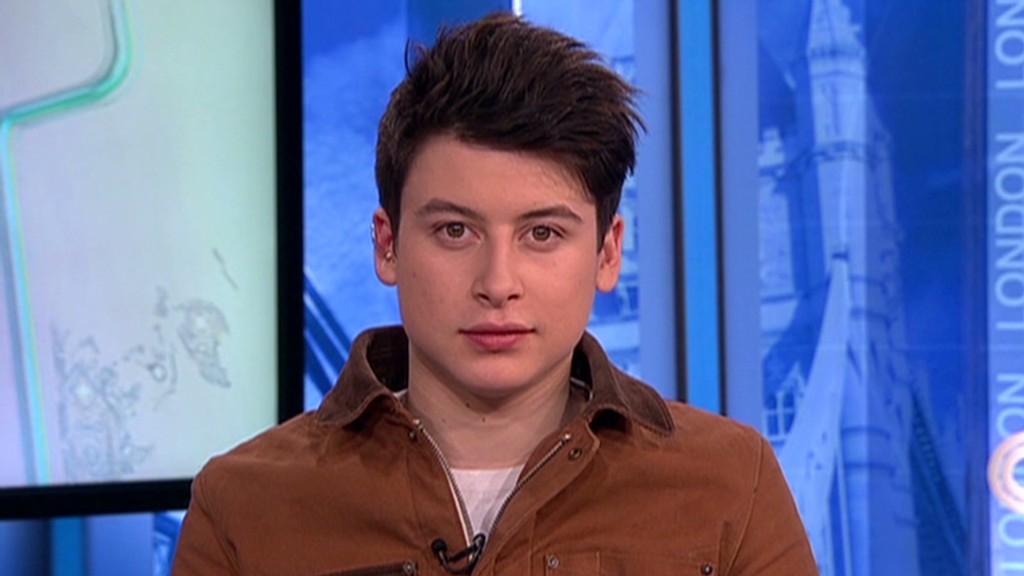 It feels like more of the same at a Yahoo that hasn't been able to right the ship since its heyday in the late 1990s and early 2000s -- despite seven different CEOs.
Yet Mayer said the company's newly redesigned products were helping Yahoo stabilize its business.
"We are moving quickly to roll out beautifully designed, more intuitive experiences for our users," she said, in a prepared statement. "I'm confident that the improvements we're making to our products will set up the company for long-term growth."
Mayer said she is pleased with the company's execution, but "getting the company growing at the rate I'd like will take a number of years."
She also said the company will progress in a series of "sprints." The first was hiring strong talent, which she says was a success: The number of resumes sent to Yahoo tripled in the first quarter and the company's attrition rate halved.
The next "sprint" is product development. Though time spent, frequency of visits and page views are all up in the company's redesigned products, Mayer noted that Yahoo still has a long way to go.
Overall, sales fell 7% to $1.1 billion. Excluding advertising sales that Yahoo shares with partners, a figure also known as traffic acquisition costs, the company reported revenue of $1.07 billion, which just missed analysts' forecasts of $1.1 billion.
The one bright spot for the Sunnyvale, Calif.-based Internet giant was that net income rose 36% to $390.9 million in the first quarter -- far better than Wall Street had expected.
Results included a one-time charge of 3 cents per share. Without the charge, Yahoo earned 38 cents per share. Analysts polled by Thomson Reuters, who typically exclude one-time items from their estimates, had forecast earnings of 24 cents per share.
Yahoo rival Google (GOOG) and search partner Microsoft (MSFT) are both set to report earnings on Thursday. Apple (AAPL) will report its financials on April 23. There have been recent reports that Yahoo wants to work more closely with Apple to integrate more of its mobile features in Apple's iOS operating system.