Investors are tremendously excited about Yahoo's potential, but the company has to soon show results to justify the enthusiasm.
Shares of Yahoo (YHOO) are up 22% so far this year and 55% since Marissa Mayer took over as CEO last July.
Shareholders aren't just giddy about Mayer, however. Yahoo is sitting on an increasingly lucrative 24% stake of Chinese e-commerce company Alibaba, an improving search business, and a strong crop of newly redesigned products.
When Yahoo reports its first quarter financials Tuesday afternoon, Wall Street analysts expect the Internet giant to say that its Asian assets, which include Alibaba, contributed nicely to its bottom line. Doug Anmuth, a JPMorgan analyst, said he believes Yahoo's Alibaba stake is now worth about $14 billion -- and that it is rapidly growing.
Yahoo's search business, which represents about 40% of Yahoo's overall sales, should also help the company.
Related story: Marissa Mayer's Yahoo strategy could soon emerge
Although Yahoo and search partner Microsoft (MSFT) still trail industry leader Google (GOOG) by a wide margin, the good news for Yahoo is that the amount of advertising revenue it gets per search likely increased in the first quarter. Colin Gillis, an analyst with BGC Partners, said he expects Yahoo's search revenue to have grown 7% in the first quarter.
Yahoo also needs a boost beyond search though. The company has long stressed the importance of being among the largest Internet properties in the world. But page views haven't always translated into financial success. Revenue from display advertising -- banners and videos -- has suffered during the past few years.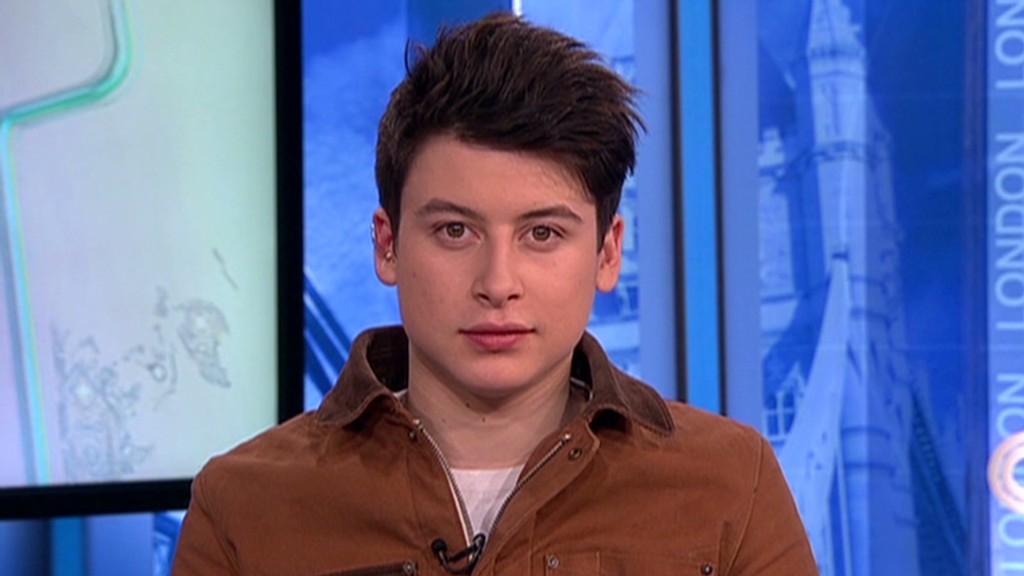 Mayer has recently taken steps to address this. Yahoo unveiled a new homepage, a redesigned Yahoo Mail and a refreshed Flickr service. All were designed to increase user engagement, but analysts aren't convinced the design tweaks were enough to boost display advertising yet.
Sales in that business, which represents another 40% of Yahoo's revenue, are expected to have declined 7% last quarter. So that would wipe out any gains from search.
Overall, analysts surveyed by Thomson Reuters expect sales and profit to have grown 2% in the first quarter.
Yahoo has generated a significant amount of buzz lately, backed by rumors that it is negotiating an expanded relationship with Apple (AAPL) and thinking about dropping Microsoft as a search partner. If Yahoo's Microsoft Bing partnership doesn't reach a certain sales threshold -- one the companies are very close to missing -- then Yahoo has an out clause that it could utilize.
Mayer's well-publicized cultural changes at the company have also given shareholders reason to believe in Yahoo once again -- even though her ban on telecommuting may make her less popular with some Yahoo employees.
But with Yahoo's stock nearing five-year highs, the company needs to prove that all the excitement is well founded.