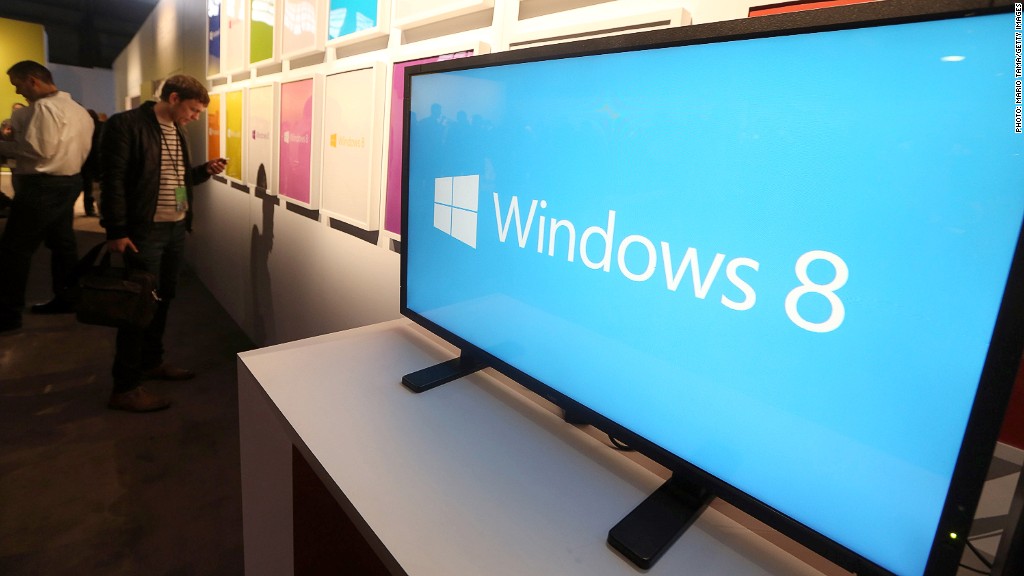 In the face of a badly slumping PC market, Windows 8 sales proved a hit.
Microsoft Windows sales spiked 23% in the company's fiscal third quarter. Even if you exclude sales deferrals carried over from earlier in the year, Windows sales were essentially flat -- that's pretty good in a PC market that is in rapid decline.
Shares of Microsoft (MSFT) rose 2% after hours.
The company said it was satisfied enough with the performance of Windows, which boosted profit 16% in the wake of Windows 8's launch. Yet it seemed more excited about the performance of its other services, including Office and Xbox.
Microsoft said that its Office 365 cloud-based productivity suite was on pace to generate a billion dollars this year in revenue. The company also expressed satisfaction with the 46% growth of Xbox Live. Microsoft got a big boost from the Xbox and Kinect, sales of which grew a surprising 56% over last year.
Microsoft is so pleased, in fact, that Chief Financial Officer Peter Klein pledged the company would stay the course on its recent strategy shift, even though that includes soft-selling tablets like the Microsoft Surface and the the Windows Phone mobile platform.
"Looking ahead, we will continue to invest in long-term growth opportunities to drive our devices and services strategy forward and deliver ongoing value to shareholders," Klein said in the company press release.
Related story: Don't blame Windows 8 for slumping PC sales
Yet Klein won't be sticking around to see that pay off. Microsoft announced the CFO will be stepping down in June, and his replacement will be named at some point over the next couple of weeks.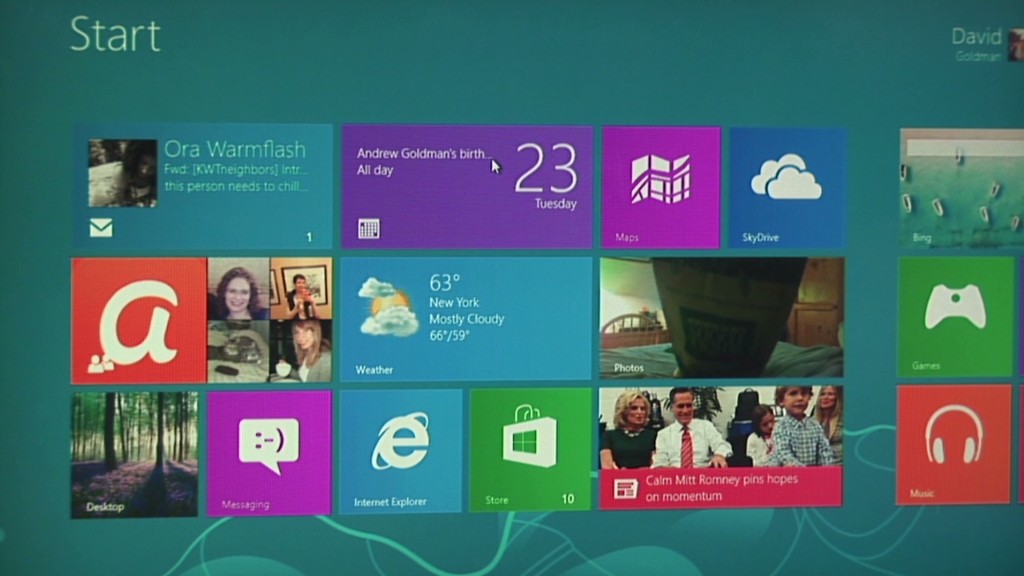 Overall, things are looking OK for Microsoft. After a pretty drastic reinvention of its company identity, it is not only growing again, but meeting Wall Street's expectations. It acknowledges it has a long road to travel, but surely this has to be a boost for the software giant.
"While there is still work to do, we are optimistic that the bets we've made on Windows devices position us well for the long term," said CEO Steve Ballmer.
Going forward, Klein says the public should expect to see smaller third-party devices powered by Windows. Presumably, that means more Surface-like machines. Klein said that as Microsoft moves to increase its share in the tablet market, we should expect Windows revenue from third-party PC manufacturers to be "impacted by the declining PC market." Not exactly a vote of confidence for the traditional laptop.
The Redmond, Wash.-based software giant said operating income in its fiscal third quarter rose 19% to $7.6 billion, or 72 cents per share, for the period ended March 31. Analysts polled by Thomson Reuters forecast earnings of 68 cents per share.
Revenue rose 18% to $20.5 billion, meeting analysts' forecasts.