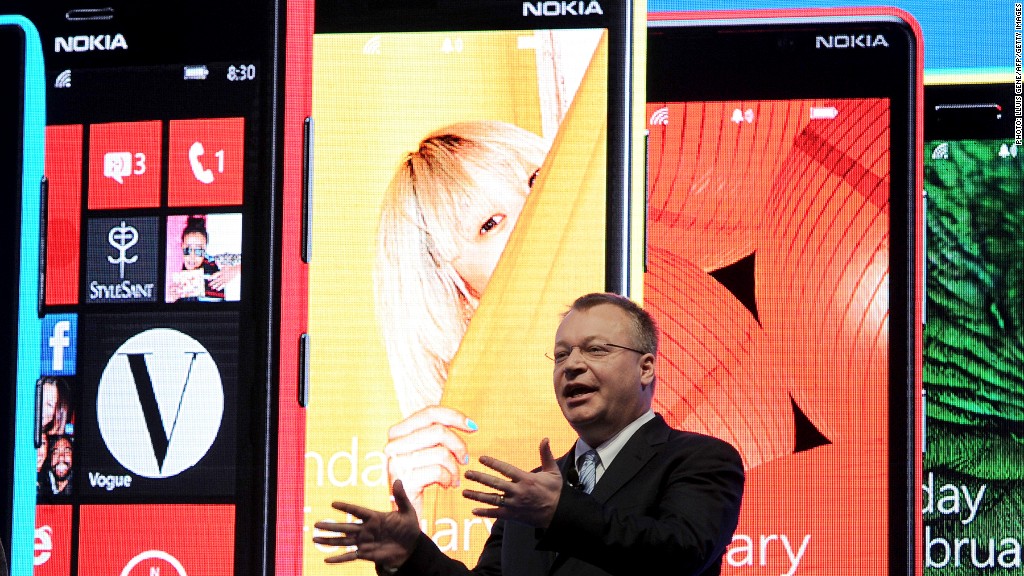 Nokia's turnaround story is not going smoothly.
The struggling Finnish smartphone maker reported a steep drop in first quarter sales as it continues lagging behind market leaders such as Samsung and Apple (AAPL).
Nokia (NOK)'s revenue plunged by 20% to 5.85 billion euros compared to the first quarter the previous year, and revenue was down by 27% compared to the fourth quarter of 2012.
The drop in sales was twice as big as analysts anticipated and the shares fell as much as 16% before recovering to trade about 5% down.
Related: HTC's comeback hinges on fickle consumers
The company said it shipped 5.6 million Lumia handsets in the quarter -- a 27% increase compared to the last quarter of 2012. Nokia has been pinning its turnaround hopes on Lumia phones, which are powered by Microsoft (MSFT)'s smartphone operating system.
However, Lumia represents only about 10% of the company's overall mobile phone portfolio and the jump in deliveries of the smartphone couldn't hide the fact that its two largest business units -- Devices & Services and Nokia Siemens Networks - lost sales at an alarming rate.
"Sentiment will now shift back to looking at Nokia as a collection of eroding assets alongside an as yet unproven product cycle," wrote Jefferies equity analyst Lee Simpson, referring to the company's second generation of the Lumia phone.
The company is still losing money though losses have narrowed significantly over the past year. It reported an operating loss of 150 million euros for the quarter, compared to a loss of 1.3 billion a year ago.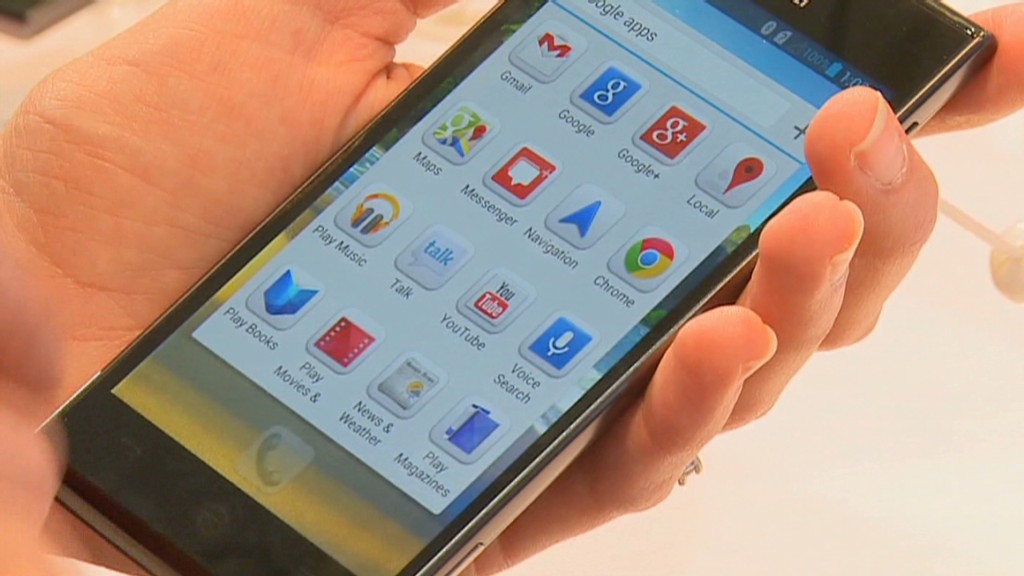 Back in 2006, Nokia controlled half of the smartphone market, but that was before Apple released its game-changing iPhone in 2007. The struggling company traded above $40 per share in late 2007 but its shares are now worth little more than $3.